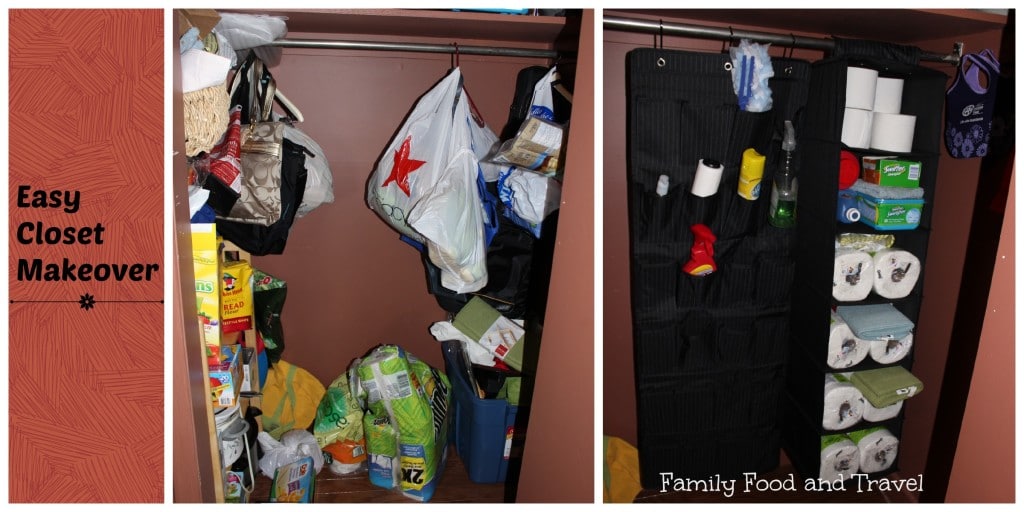 Our hall closet is the bain of my organizational existence.  I honestly cannot keep that thing together, neat and efficient to save my life.  There are always big bags of stuff from Costco, snacks, cleaning supplies, miscellaneous bags – you name it, it lives in this closet.  So, I thought I should find a better way to keep things organized so that I can actually use it, and maintain order.
A friend of mine suggested buying shoe organizers to help with this project.  So, headed to my favourite home store, bought some nice (and nice looking) shoe organizers and set to work to find a way to make this closet useable again.
Here is what my closet looked liked before – horrible right?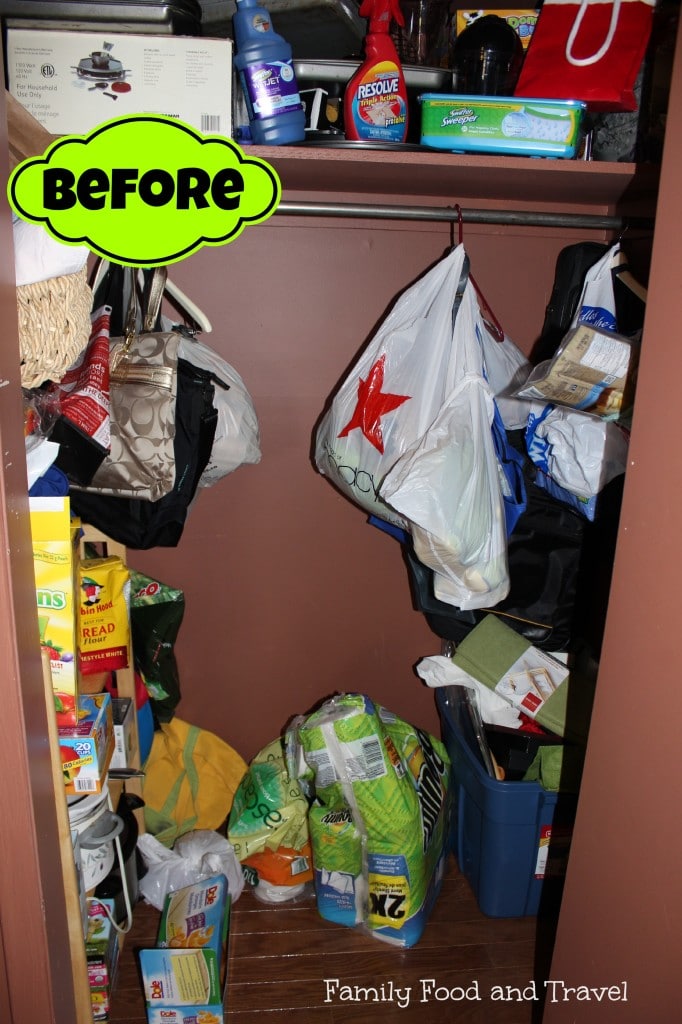 I purchased these two shoe organizers: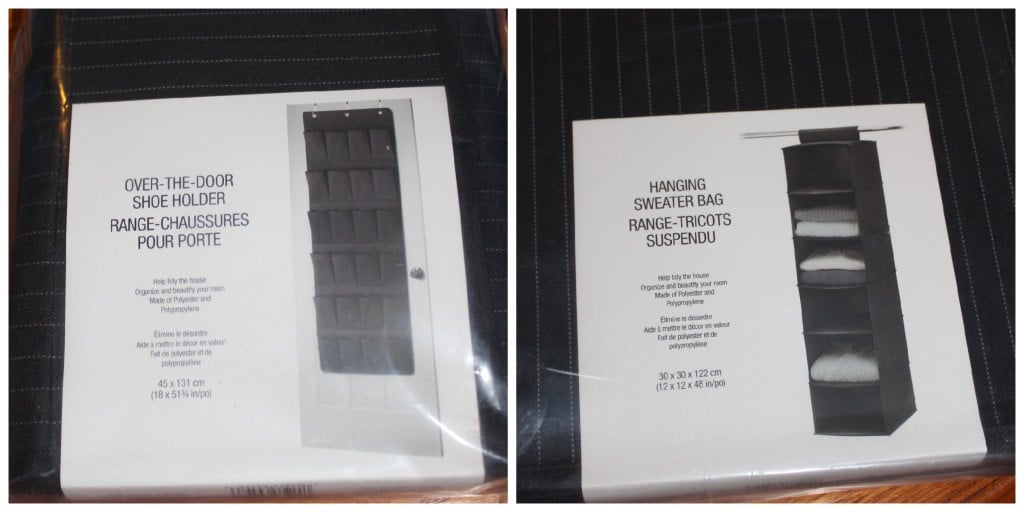 First step:  I cleaned every single thing out of that closet and decided what  needed to go somewhere else, and what really needed to be in this closet.  Then, I took out the two organizers from their packages and hung them from the closet rail.  I designated the sweater bag for things like paper towels, toilet paper, and anything else flat (like Swiffer Wet Jet Pads) and filled it up.  That once organizer allowed me to get rid of my big bulky packaging from Costco.
Then, I took cleaning supplies and equipment that fit into the shoe holder and placed those in there.  Alternative use:  pre-packaged snacks, juice boxes etc can be stored in these pouches for easy access.  However, if storing food you cannot also store cleaning products.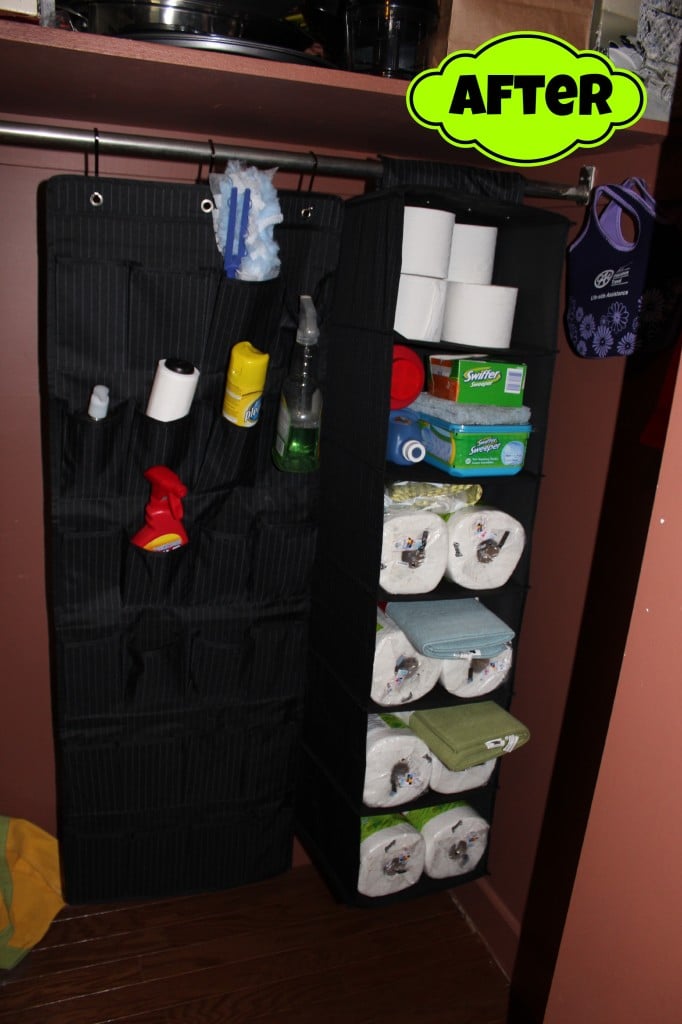 The whole job took me about 20 minutes and cost $30.
I love it!  And, I have been able to keep it like this for months.   So easy, so effective.
What tips do you have for closet organization?