Wonderful Food Wednesday #48
The summer is speeding by but there are still lots of weeks of fabulous fresh summer meals to enjoy.  This week we are celebrating a summer staple – berries.  We've chosen recipes that feature strawberries, blueberries, blackberries, and raspberries in a variety of creations.  From salad dressing to pie, berries are so versatile, delicious and nutritious.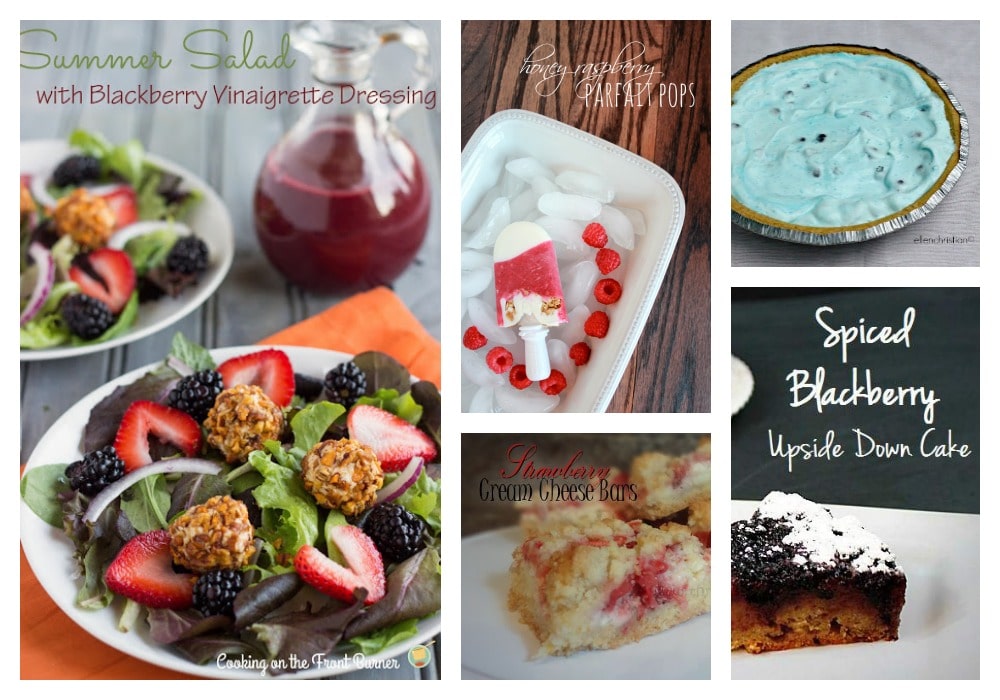 Our featured recipes:
Our Family World's Low Calorie Yogurt Blueberry Pie
Cooking on the Front Burner's Summer Salad with Blackberry Vinaigrette Dressing
Framed Frosting's Honey Raspberry Parfait Pops
Thrifty Ninja's Strawberry Cream Cheese Bars
True Blue Baking:  Spiced Blackberry Upside Down Cake
Want to be featured? Post your best and we'll pick a few of our favourites to feature each week. Check back next week to see if you've been featured on Wonderful Food Wednesday. If you're featured, your recipe will also be pinned to our 
Wonderful Food Wednesday Pinterest board
. Featured? Grab our button and place it on your sideboard.
Featured this week on our blogs: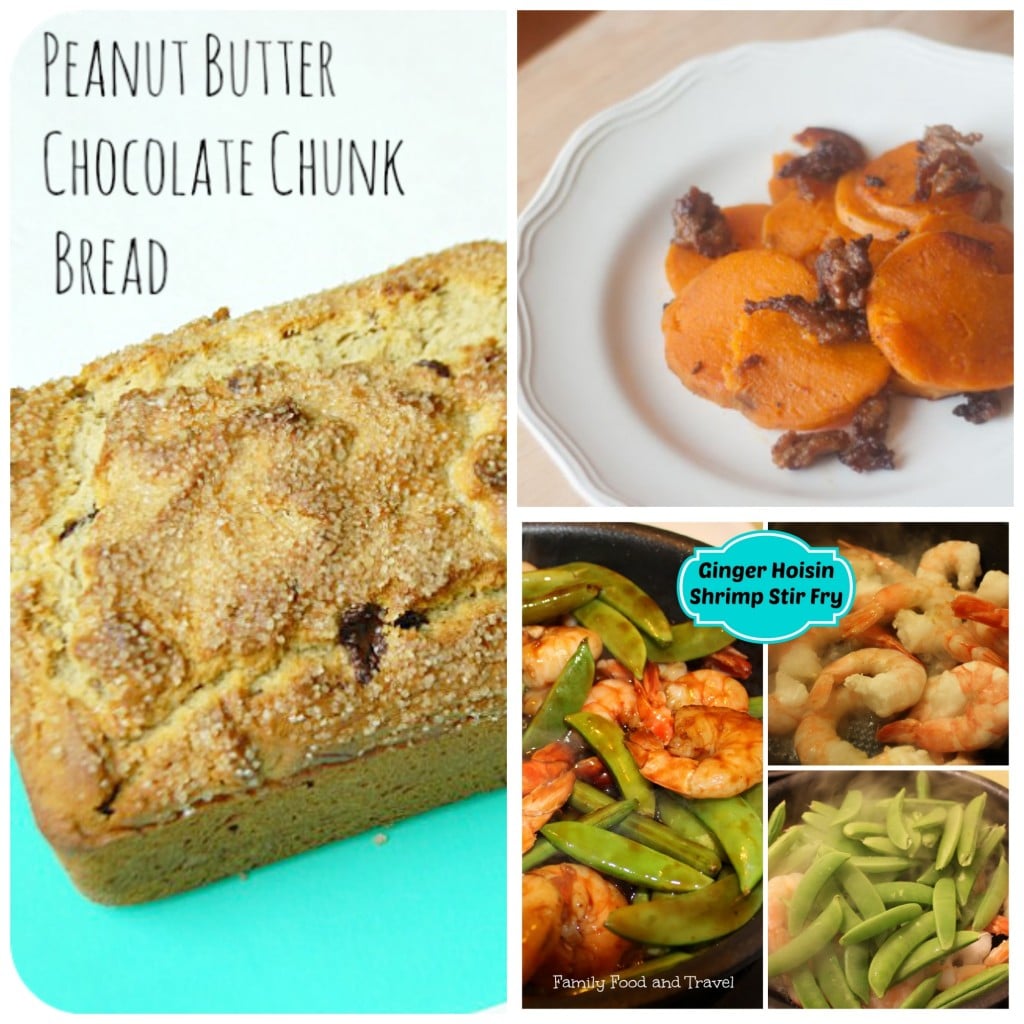 2. Visit as many blogs as you can, leave comments, follow and grab their recipes.
If you are interested in guest hosting for a week, please send an email to twinstravelblog (at) gmail (dot) com
Leave us a comment and tell us what you're cooking up!