Last weekend we took our boys to see Day Out With Thomas in St. Thomas, Ontario.  There are few things in this world that my boys love more than Thomas so you can imagine their excitement when we arrived at Day Out With Thomas!
From the moment we arrived, it was truly a day filled with everything Thomas. There was music, activities, photos with Sir Topham Hat, a maze, movies, live entertainment and of course, Thomas the Train himself.  I honestly thought my boys were going to explore from the sheer excitement of it all!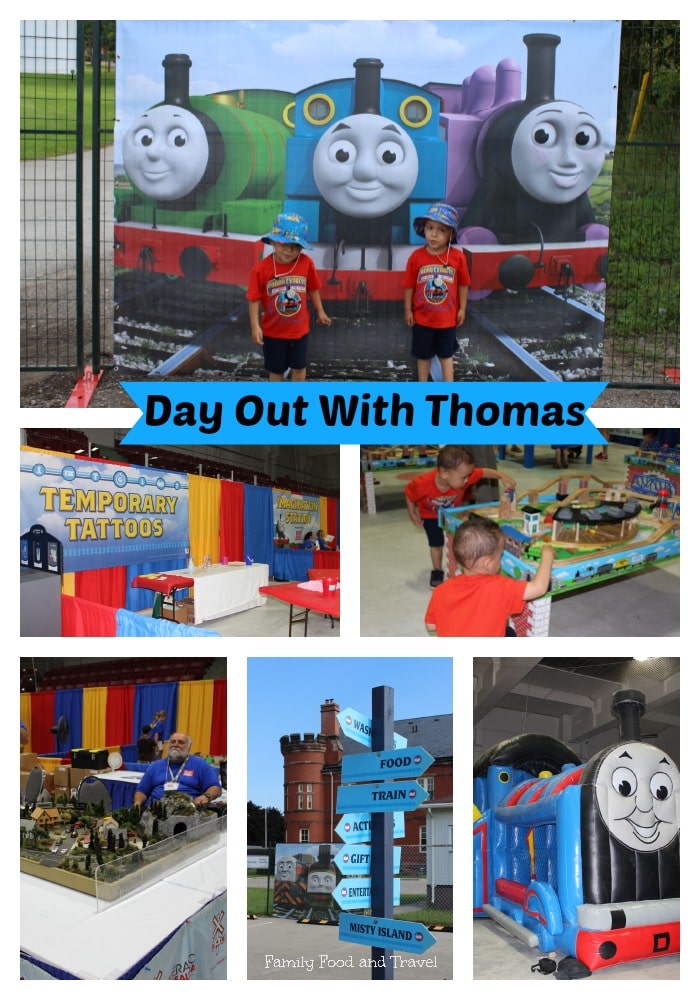 The highlight for our boys was the train ride, they were absolutely mesmerized by the real, live Thomas and the sheer happiness of the kids waiting in line when he came down the track was really remarkable.  The crowd reverberated with excitement. The train ride was about 25 minutes up and down the same railway track.  The train crossed intersections and railway crossings and the kids waved at cars and people as they went by.  The whole town of St. Thomas seemed to stop and enjoy this magical day for Thomas fans.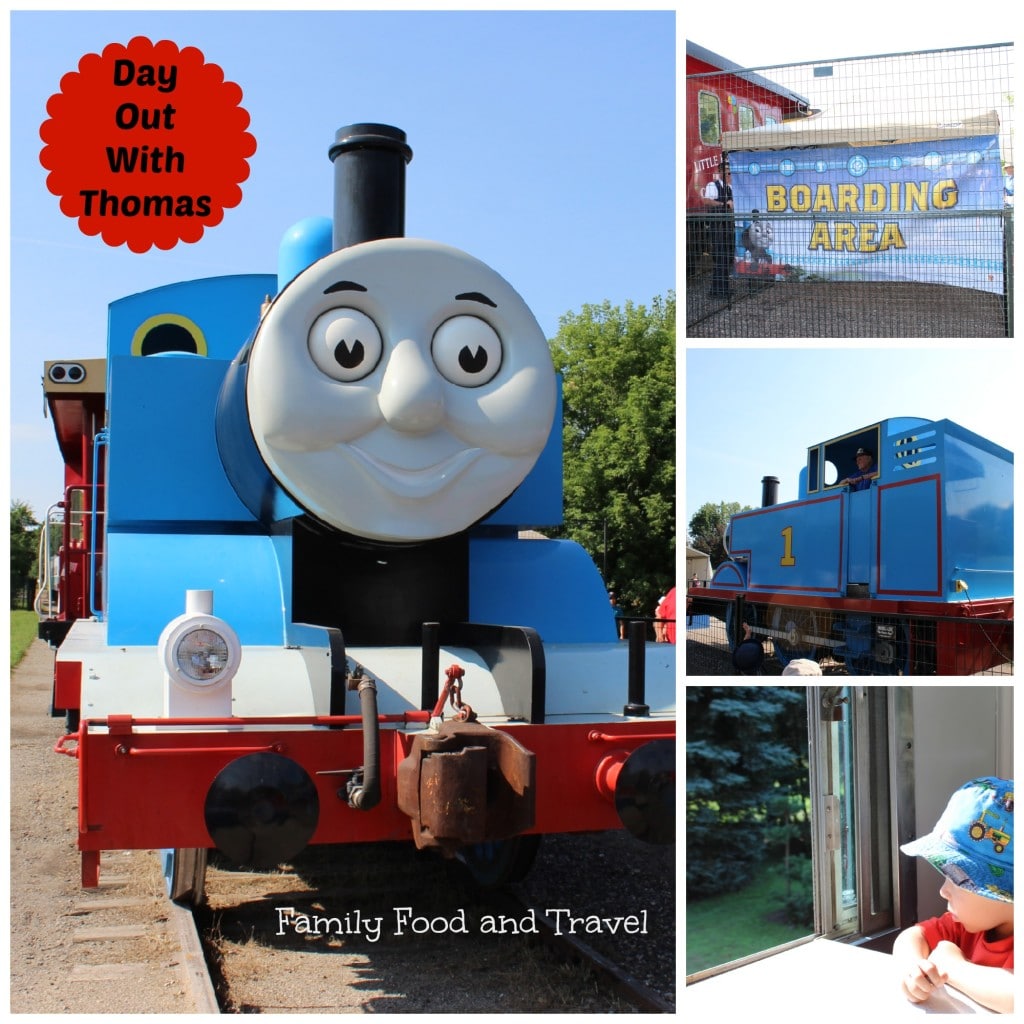 Through my eyes there were times that I wished there was more to do.  The Misty Island and Sodor Maze were really small and my boys weren't interested in lots of the activities.  There was very limited food options so we chose to eat somewhere else.
Even though the drive was long and the excitement of the boys almost seemed too much but it was worth every minute to see just how happy they were to be there experiencing everything that was Day Out With Thomas.
Over a week later, my boys are still talking about their 'special day with Thomas' and asking to look at pictures.
If you have a Thomas fan in your house – this truly is the event for you.  For a complete listing of Day Out With Thomas events check TicketWeb.
Next on our Travel Wish List – a vacation to Hard Rock Cancun or Punta Cana for a Little Big Club Vacation!