Nestled into the Hilton Toronto/Markham Suites Conference Centre is Canada's first eforea: spa at Hilton.  In addition to this location, eforea has 13 other locations worldwide in the U.S., New Zealand, Australia, Thailand, China, Azerbaijan, Qatar, and Romania.
The eforea: spa at Hilton Toronto /Markham is a 5000 square foot spa filled with all of the amenities you'd expect at a world class spa and many new and exciting ones.  The spa boasts 13 treatment rooms and even a specially designed room for men that features furniture, decor, TV and amenities that are masculine yet relaxing.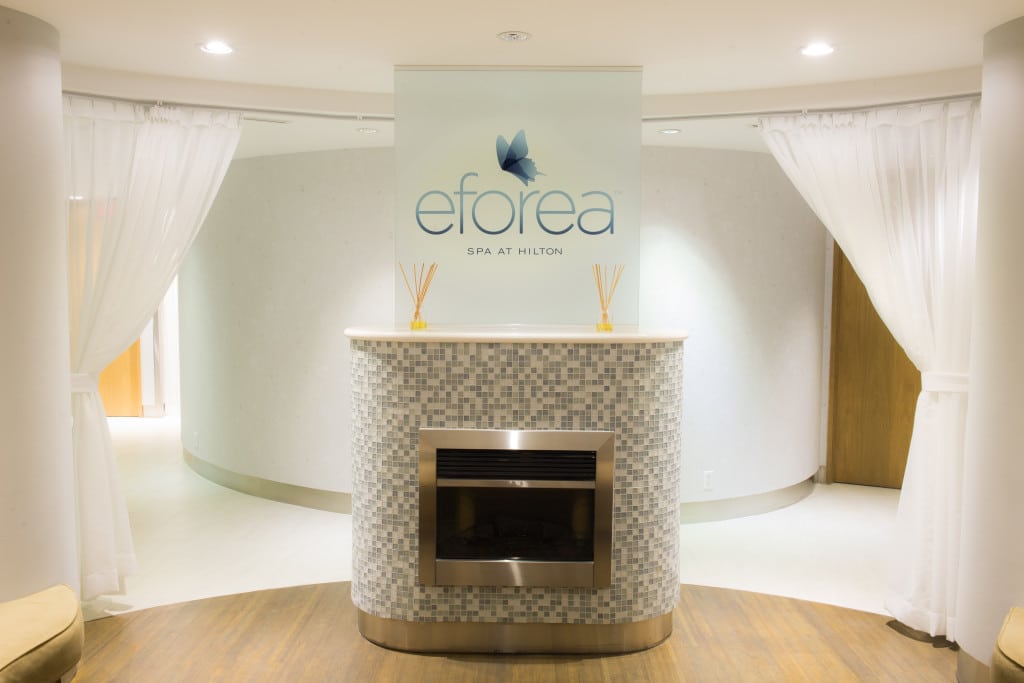 When I first entered the spa I was immediately captivated by the curved walls and seamlessly flowing architecture.  The free flowing waterfall and unique artwork add to the beauty of the space. The whole spa had an organic feel to it that was comforting, and soothing.  With no sharp edges and all natural colours the spa at Hilton Toronto /Markham is a place you immediately want to sit down, relax and stay awhile.
The treatment rooms, change rooms, and common spaces are all inviting and serene.  eforea spas are centered around three different journeys based on organic, natural and scientific practices that provide the client with a multitude of options geared towards the results they are looking for.
As a busy mom of twins, I opted for "the escape journey" enjoying the 'nurturing massage.'  I loved the combination of Austrailian Aboriginal techniques and traditional massage therapy to provide a soothing, restorative and relaxing massage.  I left feeling more centred, more relaxed and with a lot less knots in my muscles.
After the massage I moved onto part of "the essentials journey" and indulged in the 'eforea Signature Correcting Facial' a 80 minute treatment designed to correct sun damage, blemishes and uneven skin tone.  It was wonderful!  From a cooling mask to a series of cleansing treatments I left feeling like my skin was glowing both inside and out.
I loved that both of the women performing the spa services were knowledgeable, professional, kind and caring.  I felt taken care of in every sense of the meaning.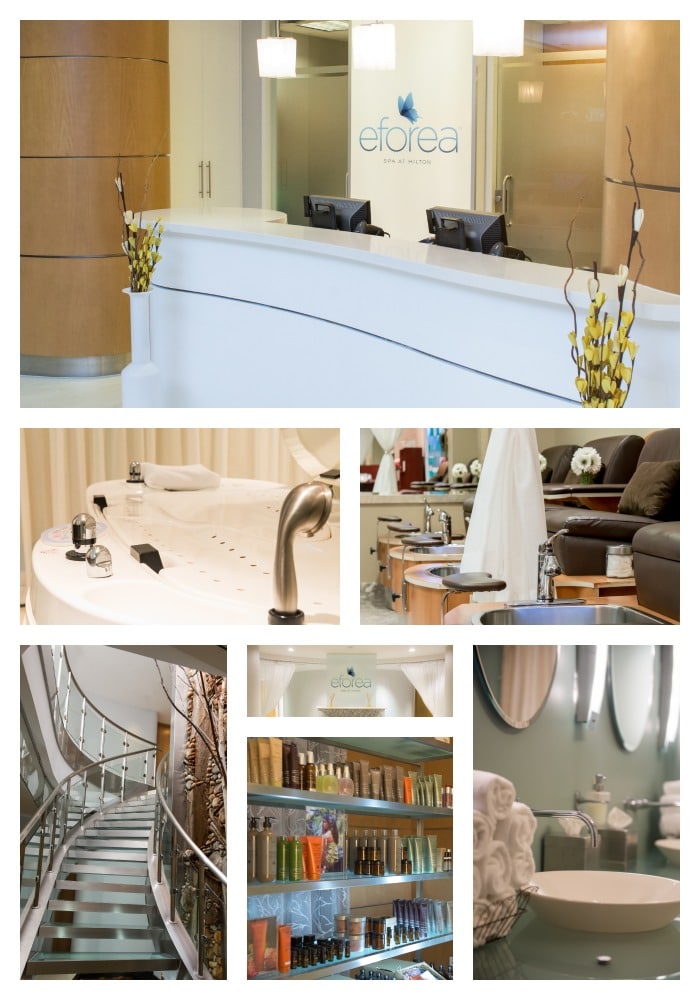 The spa and hotel have joined together to create a delicious spa inspired menu  that can be enjoyed during your time at eforea. While there I would highly recommend you take time to enjoy the art, especially the beautiful instillation commissioned by the spa and created by a local artist.  It does a beautiful job capturing the essence of the spa.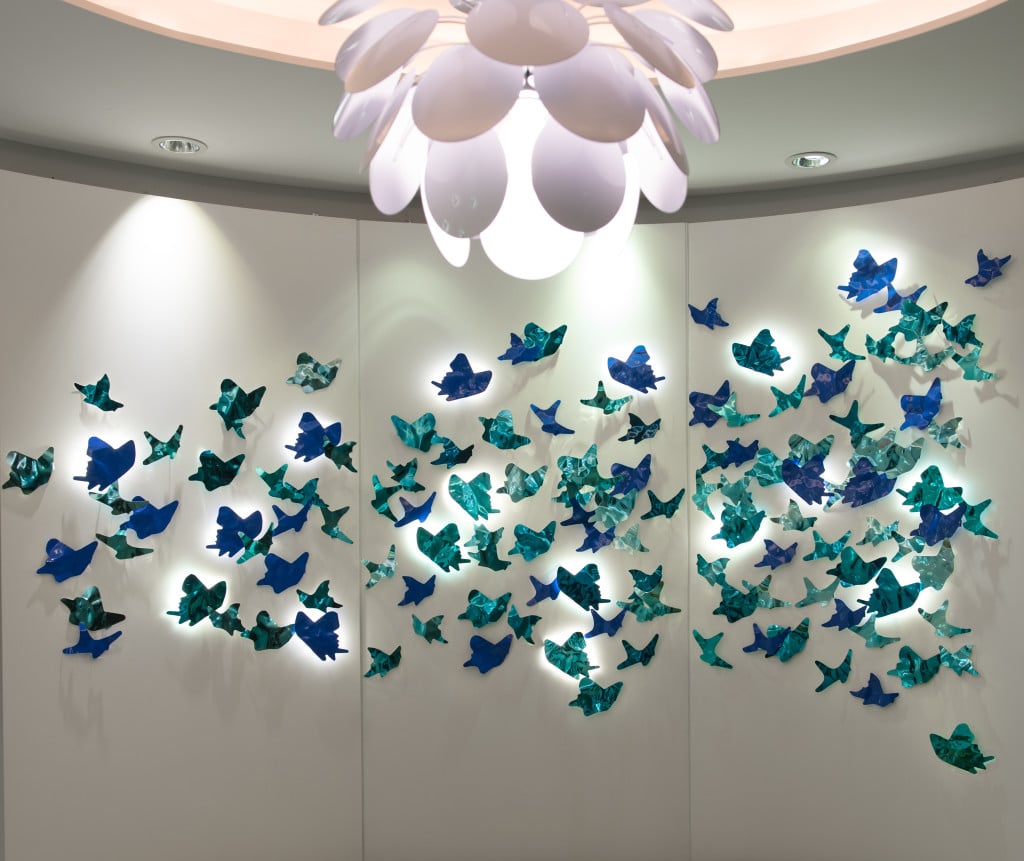 *All images used with permission from Hilton Toronto/Markham Suites
My morning enjoying eforea: spa at Hilton was exactly what I needed. After a crazy hectic week I was in desperate need of some R&R.  I loved the experience, appreciated the spa atmosphere and revelled in the treatments.  Even though I live more than a couple of hours away, I will absolutely make a point of returning to this spa again very soon.
Disclosure:  My spa treatments were complimentary in exchange of my review.  All opinions are my own.