Chicken Pesto Pizza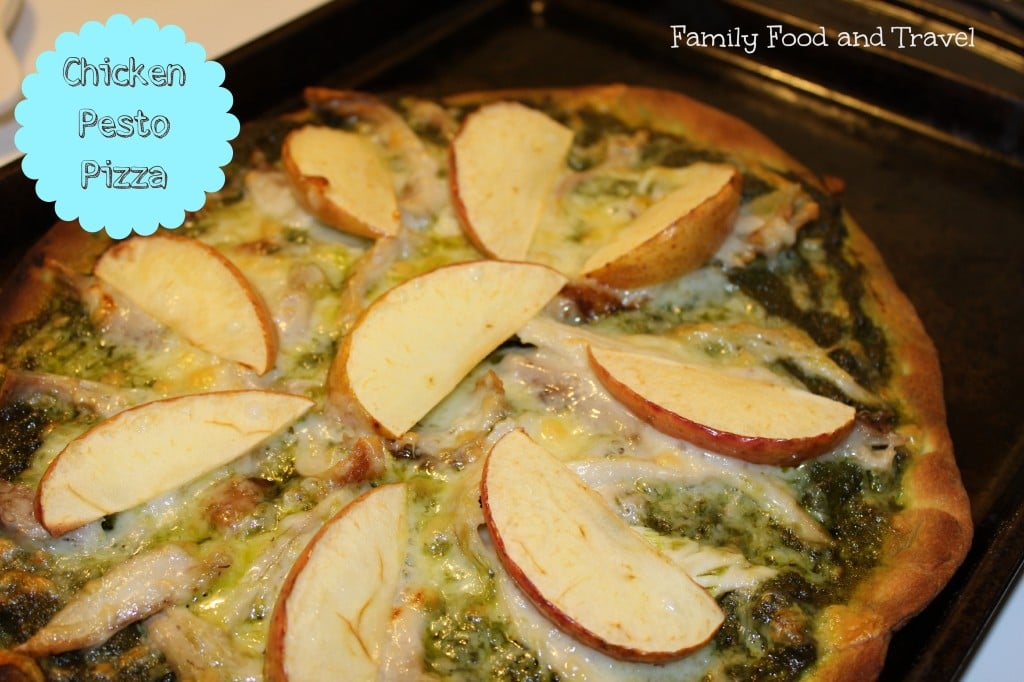 My family loves chicken and loves pesto, so when I was pressed to make a quick dinner for my family, I created this quick, easy and delicious recipe.
Ingredients:
– one packed thin crust pizza shell
– pulled rotisserie chicken, or sliced chicken breast
– fresh pesto or Maison Le Grand packaged pesto
– sliced apple or pear
– grated old cheddar cheese
Directions:
Spread pesto evenly on pizza shell. Top pesto with chicken, then cheese and finally sliced apple.  Bake in oven on middle rack at 350 for 10 minutes, or until cheese is melted and shell is browned. Slice and serve. *Pizza could be grilled as well if you have a pizza grilling pan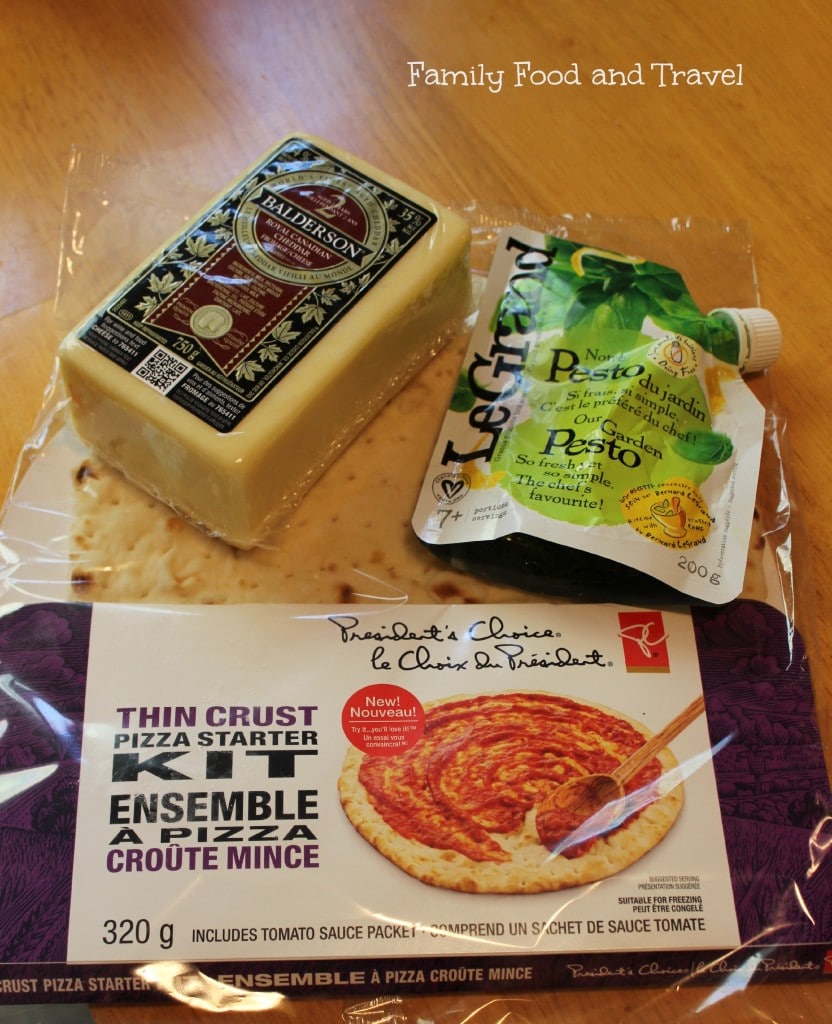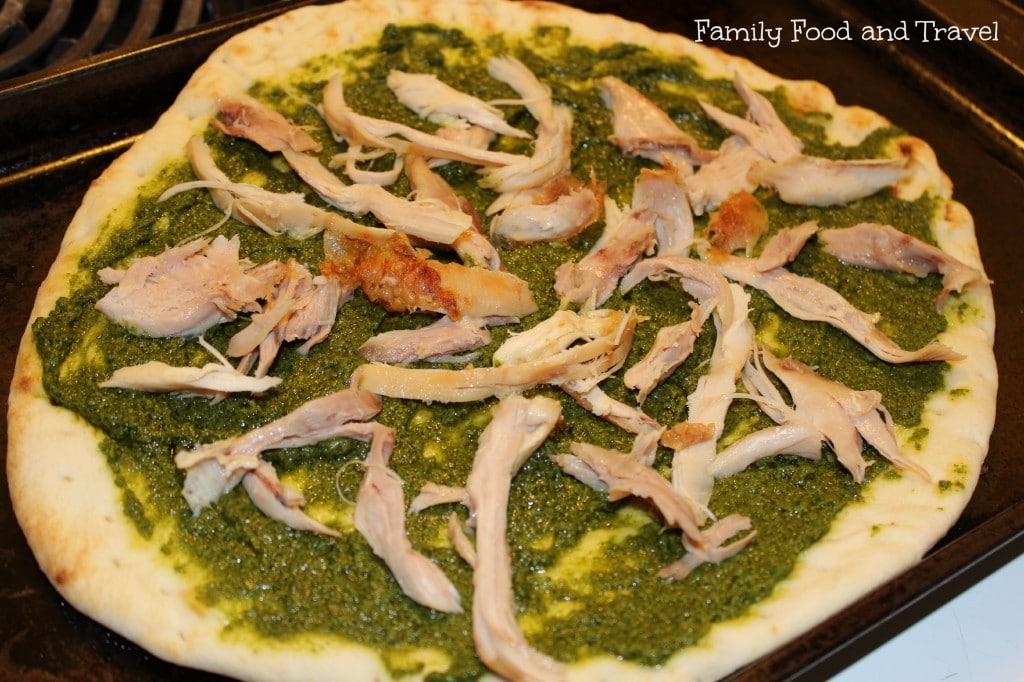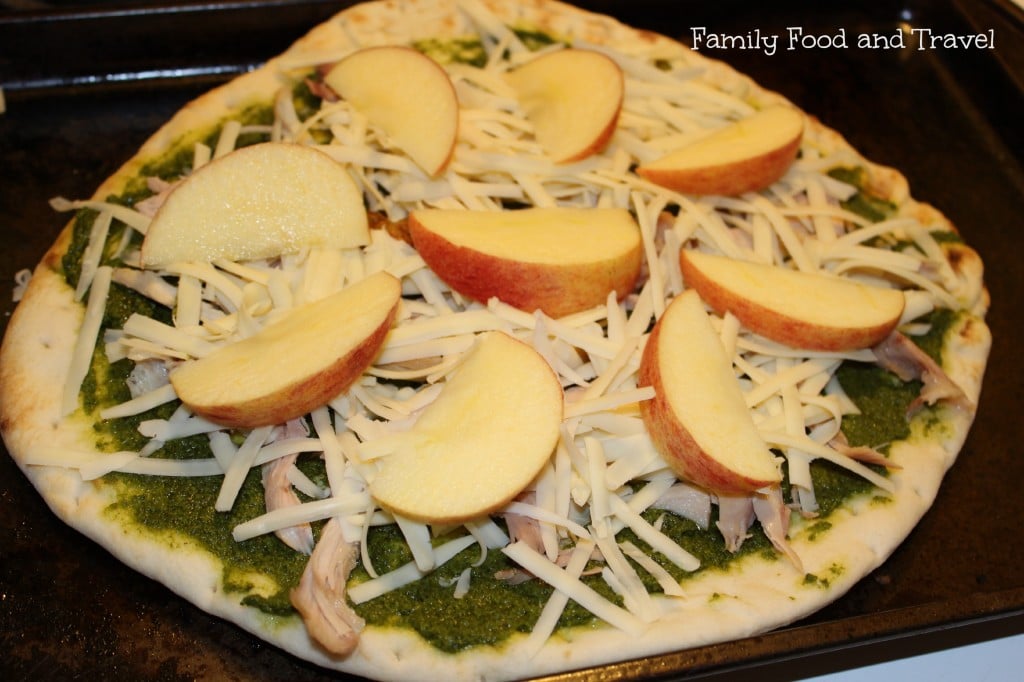 One of the easiest meals we've made as a family and one of the most delicious.  Fresh, nutritious, quick and easy.  We served this pizza with a side salad to round out the meal.
What is your family's favourite quick meal?