Yes, this is a post on how to reheat french friends.  While it may sound like the most frugal thing to do, or perhaps the least diet conscious thing to do.  Recently I picked up a take out meal from a local restaurant.  They have the best rotisserie chicken and homemade french fries.  I ordered the family pack and it was WAY too big.  We ate part of it, and then put the rest in the fridge for the next day.
As I took out the chicken to reheat I looked at these cold blanched french fries and wasn't sure what to do with them.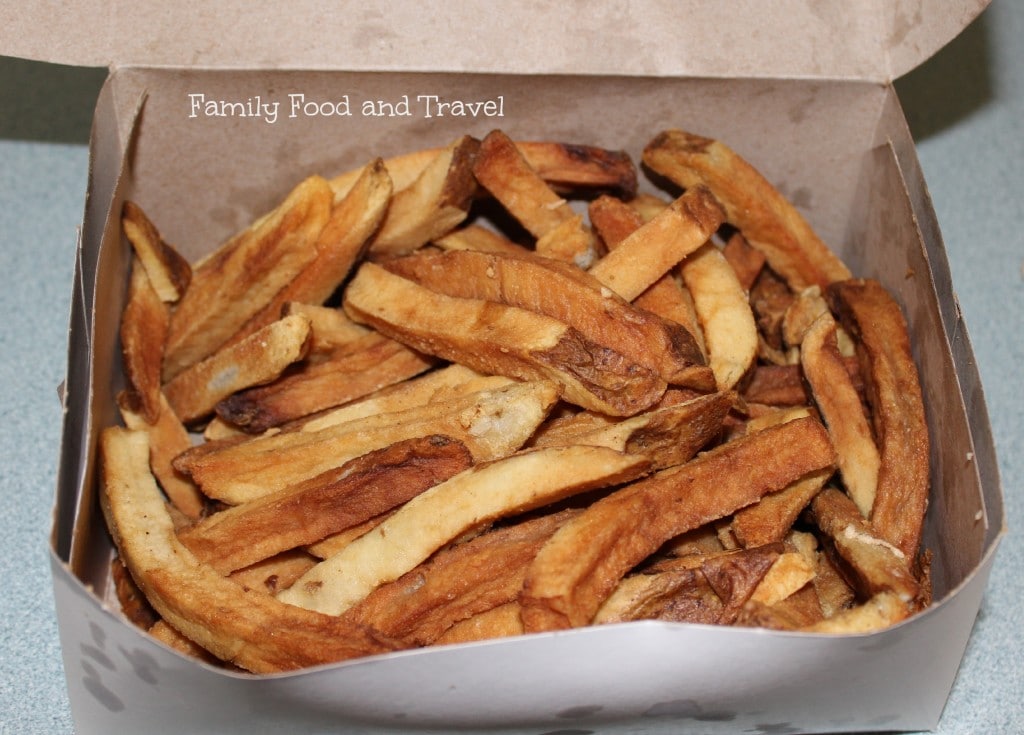 Lucky for me, this is when a husband who is a Chef comes in handy!  He told me to just put some oil in a pan (any kind with a high smoke point – I used Grapeseed), heat it and "re-fry" the potatoes.
Once the oil is hot, toss in the fries, toss frequently.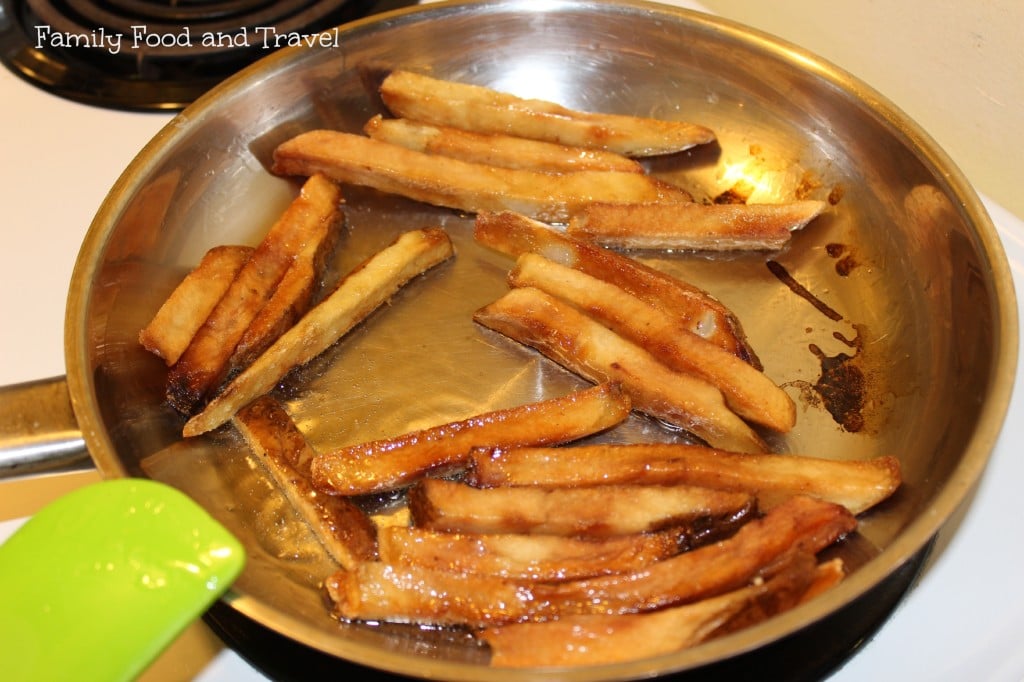 They crisp up and brown really quickly so keep an eye on them.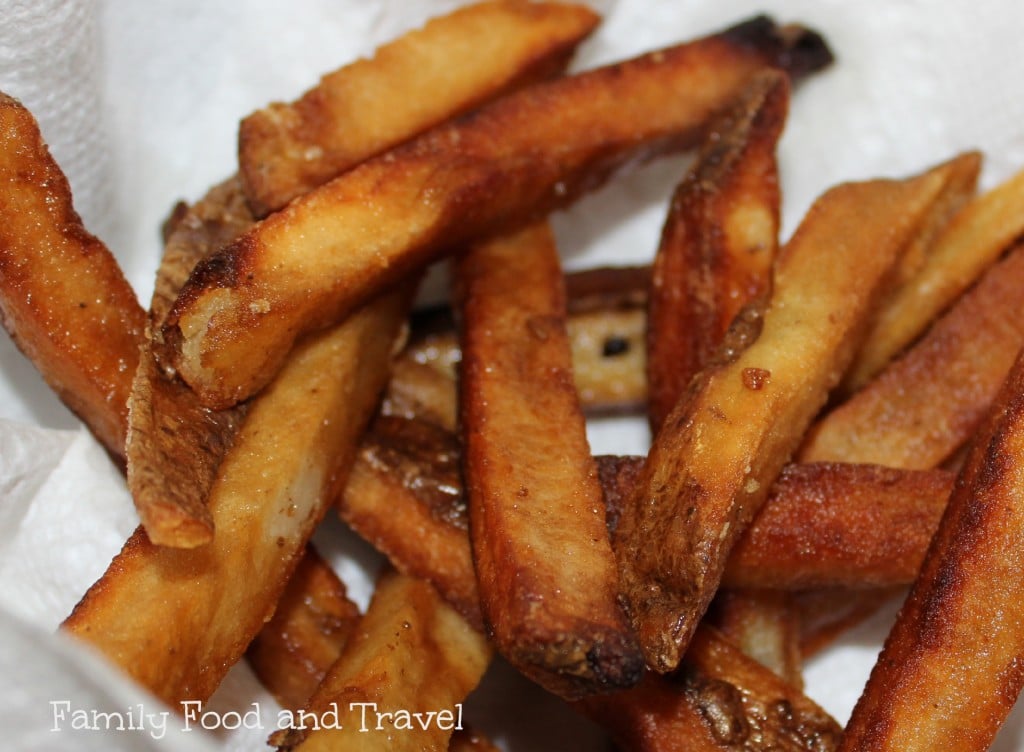 I placed mine in a bowl with paper towels to take off the excess oil.  I put a bit more sea salt on them and my family loved them as much as the first night.