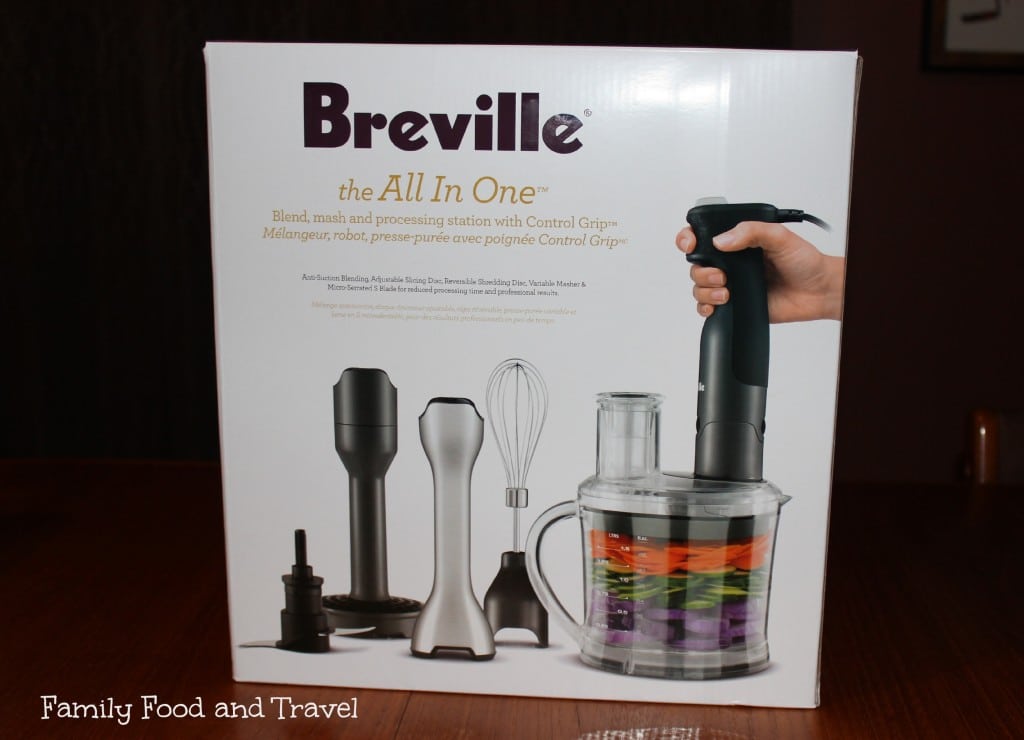 We have a small kitchen, a much to small kitchen for everything that happens there!
Since my husband is a Chef and owns his own catering business there is food prep happening every day in addition to our own family cooking.  When I was offered the chance to try out Breville's new All-in-One multi purpose tool I was intrigued and excited.  The Breville All-in-One is easy to use, easy to clean and fits into a convient holder.  Very smart design + excellent functionality.
From Breville:
the All in One Anti Suction Blending allows you to keep control over your immersion blender rather than it having control over you. The Adjustable Slicing Disc has 18 thickness settings so you can customise the thickness of your slices from 0.5mm thin up to 6.0mm thick. Select the texture of your mash with the Variable Mashing Leg, simply twist the adjustable head for fine, medium or coarse mashing texture. Cut through tasks in half the time using the S Blade without over processing.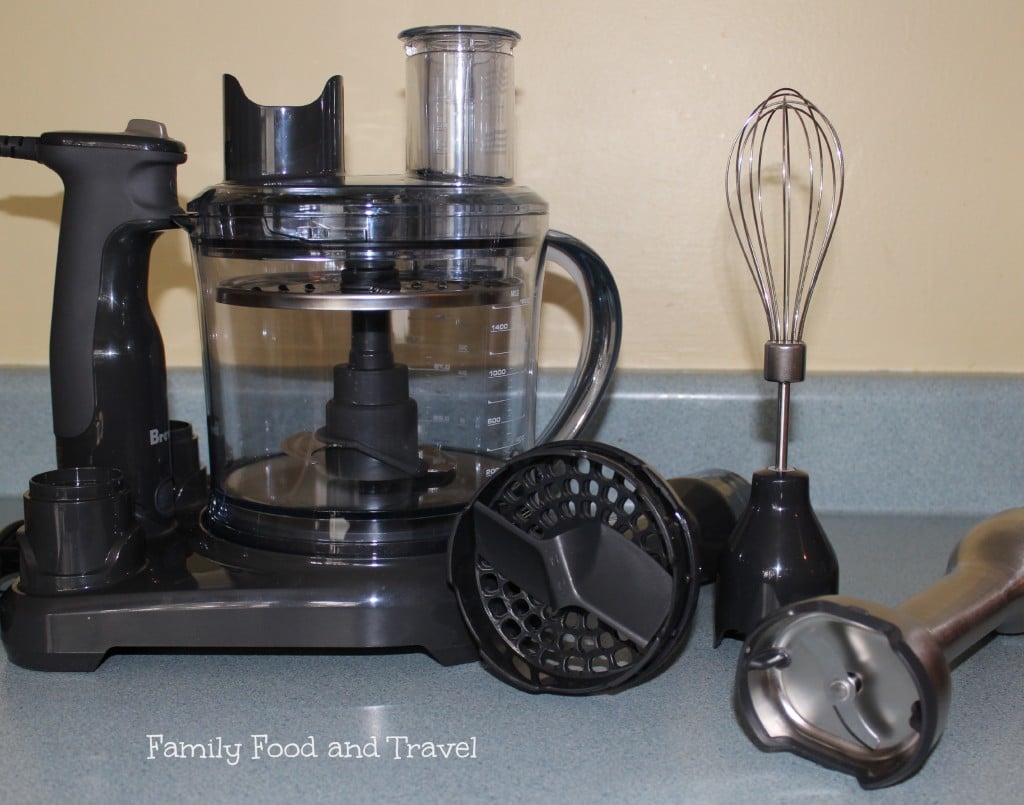 My favorite things about the Breville All-in-One:
– many of the parts are dishwasher safe
– the stand holds almost all of the attachments for ease of storage
– I can slice veggies in perfect slices and then grate cheese easily – perfect for summer salads
– it has all of the attachments I could ever need for easy food preparation.
– the wonderful recipes in the Instruction Booklet
– the comfort and ease of use in the control grip handle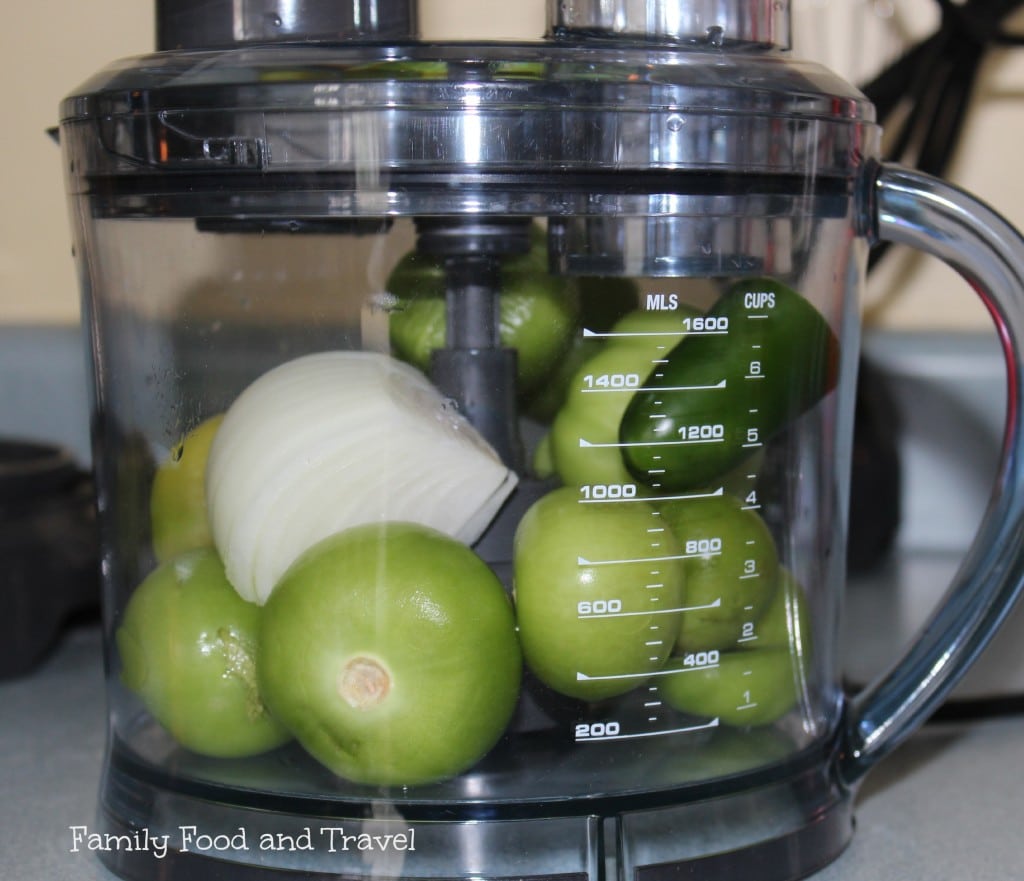 The day the Breville arrived, my husband had it out of the box cleaned and in use to make a fresh salsa.  He loved it!  The Breville All-in-One is like a Swiss Army Knife equivalent of a kitchen tool.  It has everything we need in one convient unit.  Perfect for a busy family looking for efficiency.
Breville All-in-One Giveaway
One lucky Family Food and Travel reader will win one of these fantastic appliances with a MSRP $229.99.
AND THE WINNER IS…
results powered by Random.org