Greek Cuisine at Home: A Simple Recipe From the Shores of Zante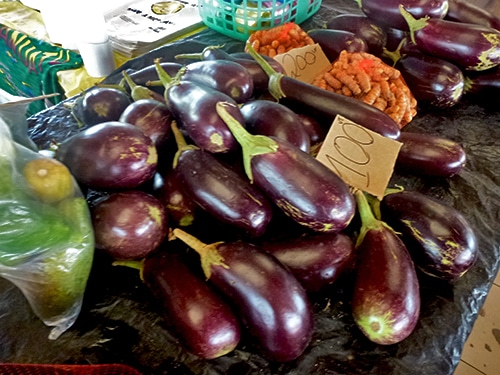 Zante (Zakynthos) is a wonderful Greek island for holidays, offering sun, sea, wonderful beaches, fabulous traditional Greek cuisine and exotic cocktails. Even after the Zante holidays are over, it's still possible to recreate the experience at home by cooking traditional Greek dishes. Greek salad, horiatiki, is a wonderful accompaniment to any meal, and it's easy to source ingredients for this. In addition, recipes for traditional Greek dishes like moussaka, stifado, youvetsi or bifteki are simple enough to follow, providing those delicious Greek dining experiences that the whole family will enjoy at home.
Moussaka is a popular Zante dish that is easy to cook and is sure to kindle special memories of any Greek holiday. It can be served with a traditional horiatiki salad, consisting of wedges of cucumbers, tomatoes, black olives, green peppers, onions and feta cheese, drizzled with olive oil and seasoned with oregano.
Moussaka Recipe (Serves Six)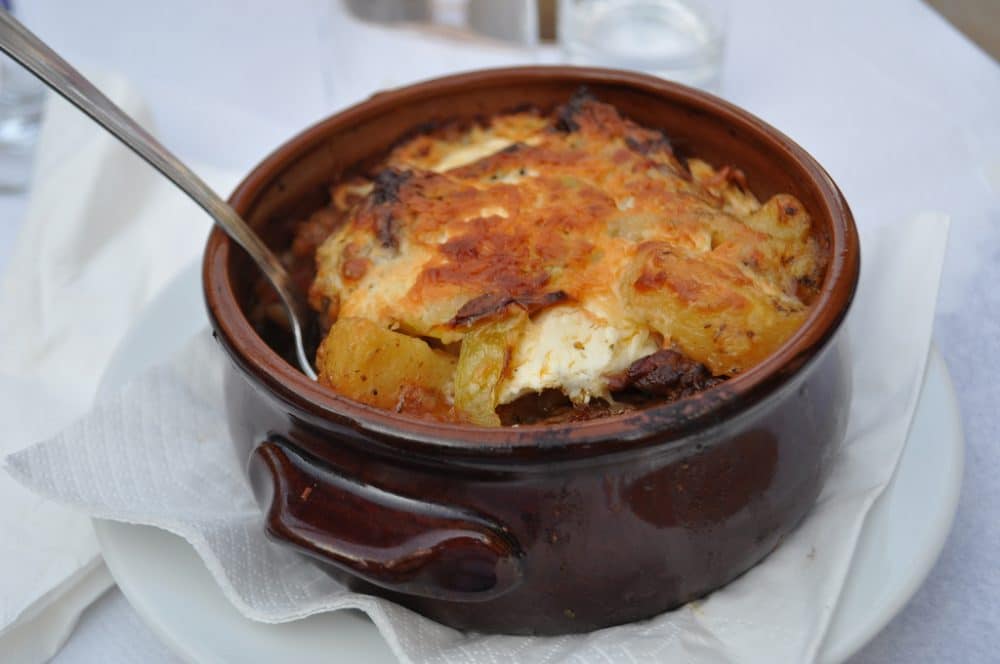 Ingredients:
2kg round aubergines
1kg minced meat
Sliced, boiled potatoes, sufficient to cover base of flan dish
2 big onions
1/2 cup of olive oil
1/2 cup dry white wine
5 tomatoes
Grated cheese
Salt
Pepper
Bechamel sauce (follow a simple roux sauce recipe and add 10 black peppercorns and slice of onion, season with black pepper, parsley and bay leaf to taste)
Recipe:
Preheat oven to 220C/400F/Gas mark 6.
Wash and clean the aubergines, chopping them slightly, then leave in a colander for half an hour to clear.
Add a little oil to pan and brown the minced meat and onions, adding a little of the wine.
Clean and mince the tomatoes and add to the frying pan with the rest of the wine and salt and pepper. Simmer the sauce on a low heat until it begins to thicken.
Fry the chopped aubergines in a separate pan.
Lightly fry the sliced potatoes, and layer them on the base of the flan dish.
Place half of the fried aubergines on top of the layer of potatoes and cover with half of the grated cheese.
Pour the meat mixture on top of this layer and add the remainder of the fried aubergines above.
Cover the mixture with a further layer of grated cheese and top off with a thick layer of bechamel sauce topped with grated cheese.
Place in oven for 30 minutes.
This traditional Zante recipe for moussaka is sure to become a favoured family meal, rousing fond memories of previous, enjoyable holidays in Greece.
Author bio: Jessica Flanders is a mum of 4 who knows just how difficult it can be to find new recipes to feed the kids. She is constantly on the lookout for fresh ideas and inspiration from around the globe!