If you're like me, you loved Kung Fu Panda.  It made me laugh, it was wonderful entertainment and I loved the idea of the unchosen hero.  When I heard there was another one – Kung Fu Panda Legends of Awesomeness I was VERY excited to see it!  The title suggested more fun with Po was in store.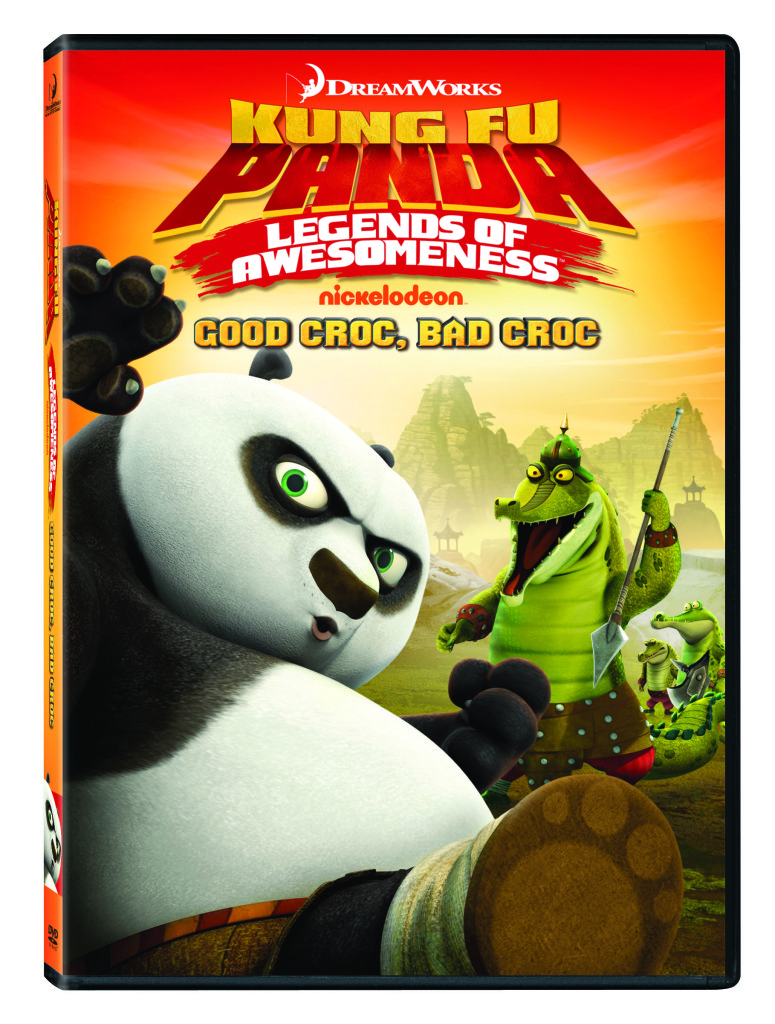 With the panda-craze in Toronto right now, this series of shorts is sure to be a hit.
Here's what 20th Century Fox says about the film:
"Brace yourself for awesome action and legendary laughs in this fun-filled animated TV series based on the Academy Award®-Nominated hit movie Kung Fu Panda! As the chosen Dragon Warrior and sworn protector of the Valley of Peace, Po the panda is highly skilled, ever vigilant and hungry for justice…and dumplings. Together with the Furious Five—Tigress, Monkey, Mantis, Crane and Viper—Po must fend off fierce villains, including an evil version of himself (courtesy of the Mystical Mirror of Yin and Yang) and the toothy Croc Bandits!"
The DVD includes the following episodes:
• Good Croc Bad Croc
• The Princess and the Po
• Chain Reaction
• Bad Po
• Jailhouse Panda
• Father Crime
• Po Fans Out
What did our family think about Kung Fu Panda Legends of Awesomeness?  We loved it!  Even though our boys are still young they found Po's antics funny and were "modelling" his Kung Fu moves throughout the weekend.
Have you seen it?  What did you think?