It's the second last week of the Friday Photo Share and I  must say, I am going to miss it!  Each week I've loved the challenge of finding something to represent that week's letter and a photo or photos I think you'd enjoy.  Hard to believe we are almost done.
I thought about lots of Y things I loved.  Yarn, the color yellow, Yellowknife (a place I've always wanted to visit) and yaks, my boys' favorite animal at the zoo.  But, in the end, after a week of food themed blog posts I went with Yummy.  Y is for Yummy.
Linking up again this week to Maple Leaf Mommy and Mom vs. the Boys for their ABC Friday Photo Share.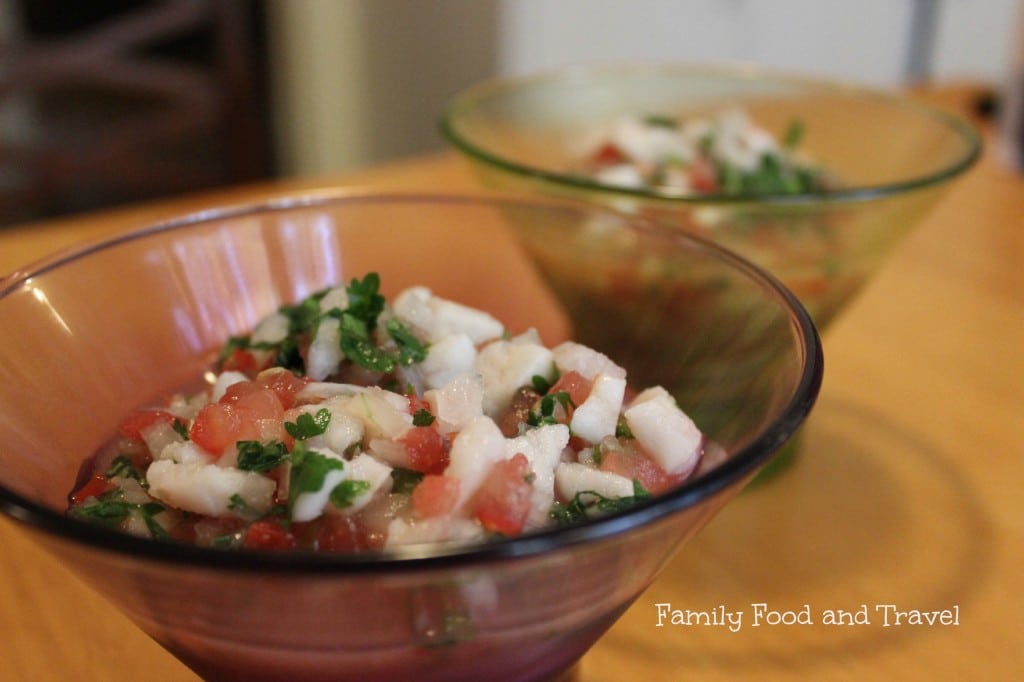 Living with a Mexican chef has many privileges.  The best of which is delicious Mexican cuisine made fresh and sometimes to order! This week, my husband made Cerviche, one of my favorite dishes.  Filled with fresh tomatoes, onions, cilantro and fish, cerviche is like salsa with fish (or shrimp).  It is delicious.  I could eat every last drop of it (and often do).  When my husband is catering many people are skeptical at first.  One bite and they are hooked.  I'd love to give you the recipe but he would kill me!
What is your favorite yummy thing?