Like most Canadians, our family loves Canada Day.  Every year (since I can remember) my parents have hosted a BBQ with all of their friends.  I used to make elaborate desserts for this event, but since becoming a mom, I really don't have the time.
Using some ingredients we have around the house in the summertime I created these three easy Canada Day Desserts featuring my favorite July seasonal fruit, strawberries.

With three ingredients or less these desserts are sure to delight everyone at your gathering.  Easy to prepare, easy to eat and lots to enjoy.  Happy Canada Day!
Strawberry Marshmallow Kabobs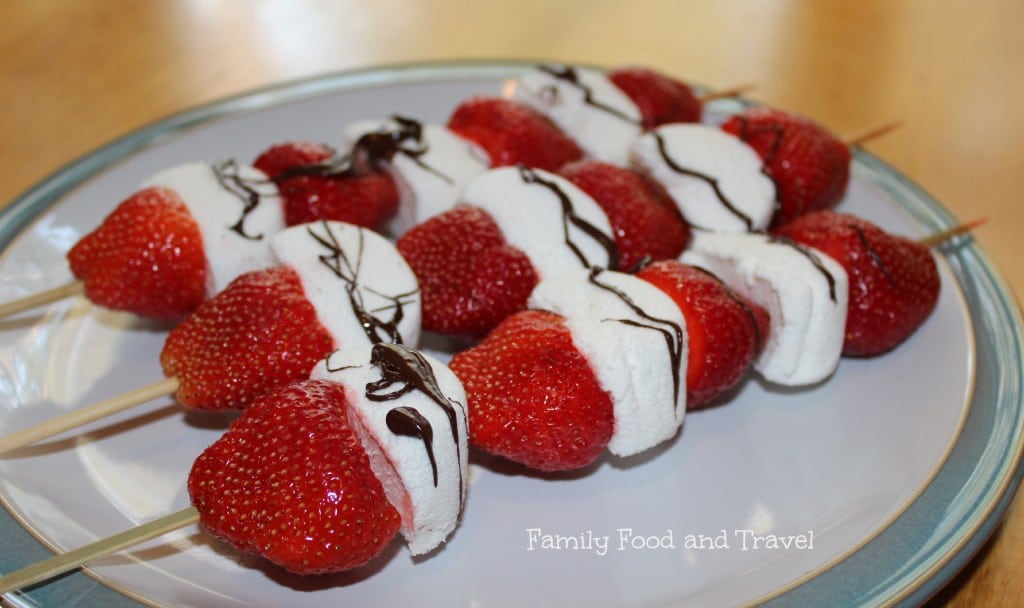 Ingredients:
Strawberries washed and hulled
Large Marshmallows
Handful of chocolate chips
Kabob sticks
Directions:
Slide strawberries and marshmallows onto a kabob stick alternating until the stick is filled (don't forget to leave room to hold onto it).
Meanwhile, in a microwave safe dish melt chocolate chips in 20 second intervals, stirring between each one.  Once melted, remove from microwave and with a spatula drizzle melted chocolate over the kabobs.
Canada Day Jello Parfait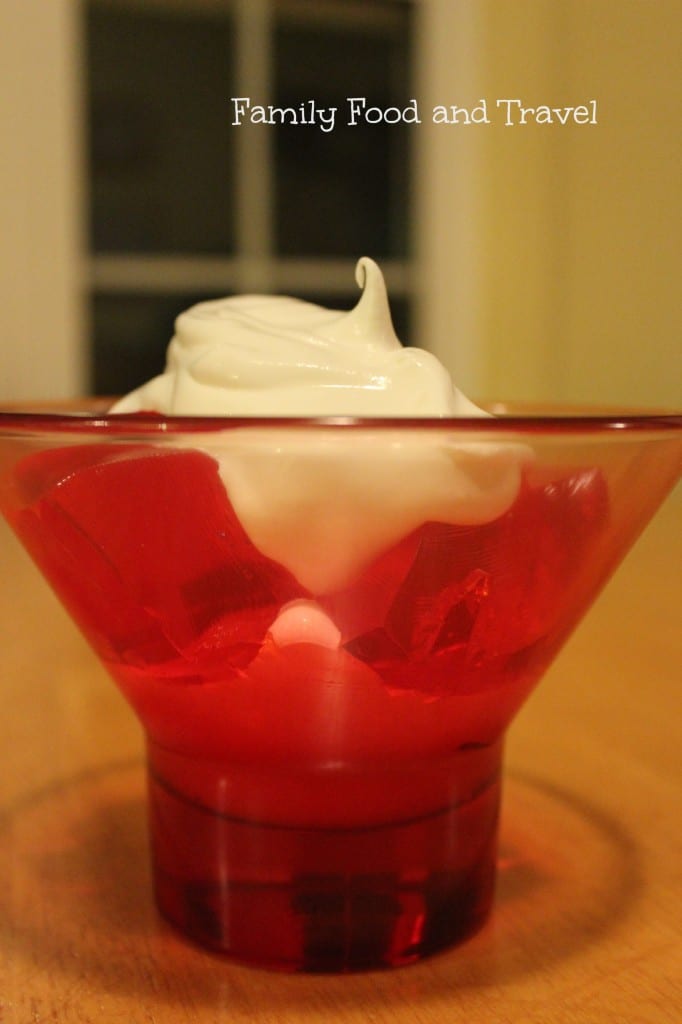 Ingredients:
Cool Whip (or fresh whipped cream)
Prepared strawberry Jello cut into squares.
Fresh sliced strawberries (optional)
Directions:
In a parfait glass, fill the bottom with a spoonful of Cool Whip.  Place Jello squares on top until desired amount.  Top with a generous dollop of Cool Whip.  Top with fresh sliced strawberries if desired.
Easy Strawberry Shortcake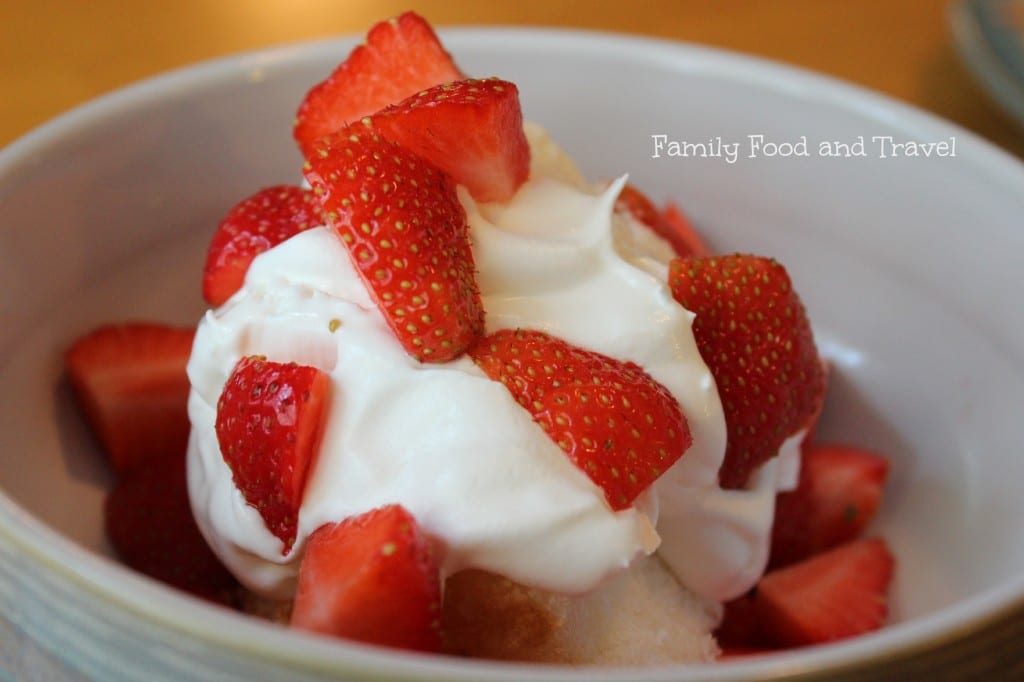 Ingredients:
Prepared angel food cake
Fresh sliced and hulled strawberries
Cool Whip (or fresh whipped cream)
Directions:
Slice angel food cake and place in the bottom of a bowl.  Top with a generous dollop of Cool Whip.  Sprinkle with sliced fresh local strawberries.
Happy Canada Day!