When I was asked to take part in the Hidden Valley Ranchify Your Recipe challenge, I was eager to think about creative ways to use ranch dressing in our everyday meals.  Tonight, I was making one of my husband's favorite meals, grilled pork tenderloin with grilled vegetables.  What a perfect meal to incorporate ranch dressing!  I love using Hidden Valley Ranch dressings as a dip but I wanted to create something that was closer to a cream sauce. I love asparagus with Béchamel Sauce or a Hollandaise Sauce.  This is my Ranchified version of Grilled Asparagus in a White Sauce.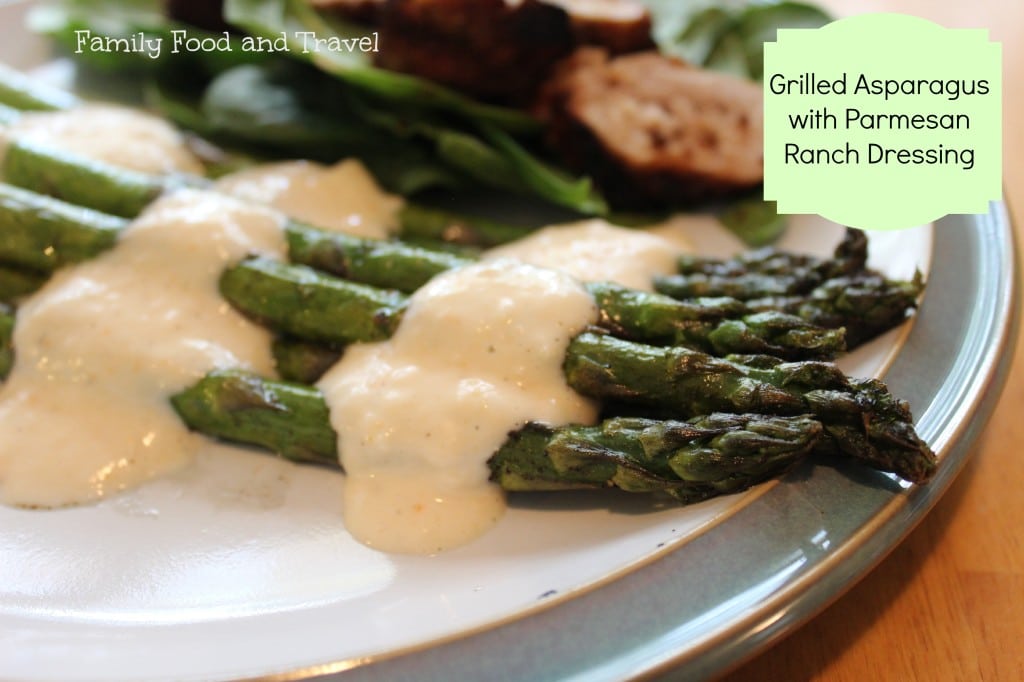 Grilled Asparagus with Parmesan Ranch Dressing
Ingredients:
1 bunch fresh asparagus
2 tbsp olive oil
Fresh Ground Pepper
Herbamare Seasoning (or sea salt)
1 cup Hidden Valley Ranch Dressing (Cheese Flavour)
1/4 cup fresh grated Parmesan Cheese
1 tbsp of lemon juice

Directions:
Wash and trim asparagus.  Place in a bowl for tossing (I use a casserole dish so it is long enough).  Drizzle olive oil over asparagus, cover with ground pepper and Herbamare (or sea salt) and toss until asparagus is evenly coated.
Heat grill.
While grill is heating, toss Hidden Valley Ranch Dressing with Parmesan cheese and lemon juice.  Set aside.
Grill asparagus in a vegetable grill basket or on an indoor grill. Turn often until cooked through (about 7 minutes).
Plate asparagus and drizzle with ranch dressing combination.
Serve with your favorite main course.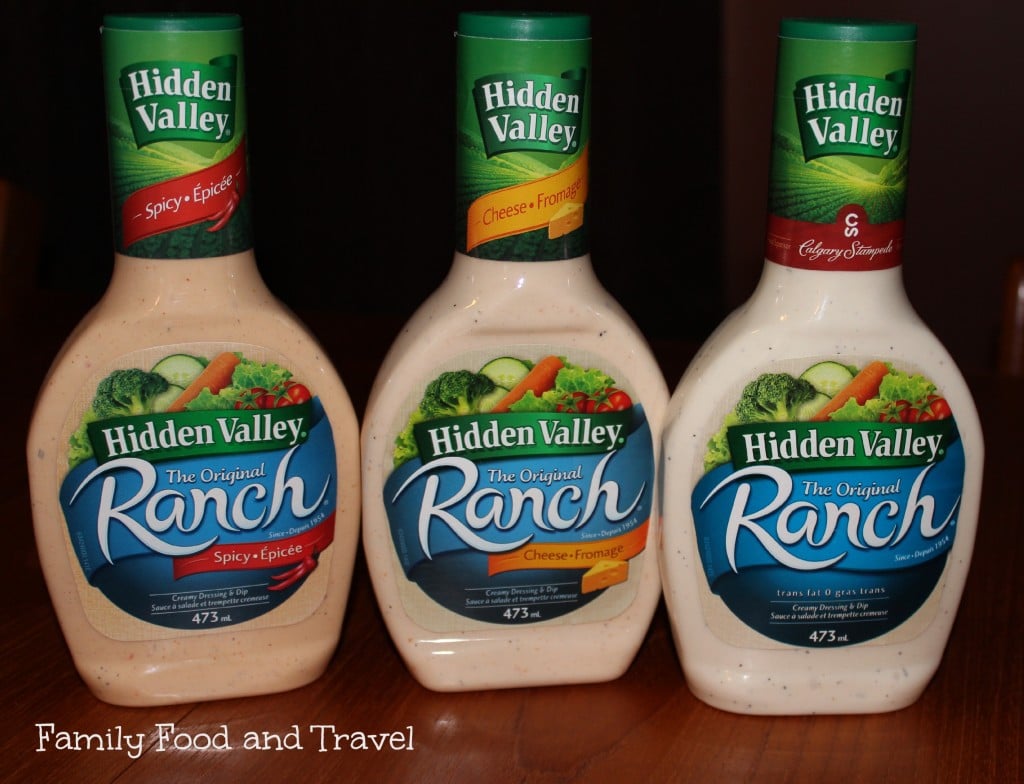 Be sure to try all of the Hidden Valley Ranch flavours – each one brings a unique and delicious taste to ranch dressing
*I was compensated for this post and offered free product to use.  All opinions and the recipe are my own.