Recently I found out that I was chosen to be a Life Made Delicious Connector and I squealed with excitement.  Why?  Because I love the idea that life is made to be delicious  that our friends, family and the people we share our lives with are made that much better by the food we create and enjoy.  I love the Life Made Delicious website and use it often as a go-to for dinner and entertaining ideas.
Last night I was getting ready to go to Book Club and realized I needed to make a dessert before I went.  I had a moment of panic and thought that I didn't possibly have time to make something.  I opened my fridge, stared at its ingredients and wondered if I could buy something at my local grocery store to pass off as my own.  Since I don't like doing that, and love baking I ran to my computer and searched for quick dessert recipes on Life Made Delicious.  I saw this Chocolate Chip Peanut Butter Cookies and knew they were the ones I wanted to make!
But, like all of the recipes I make, I wanted to make some adjustments and I loved the finished product!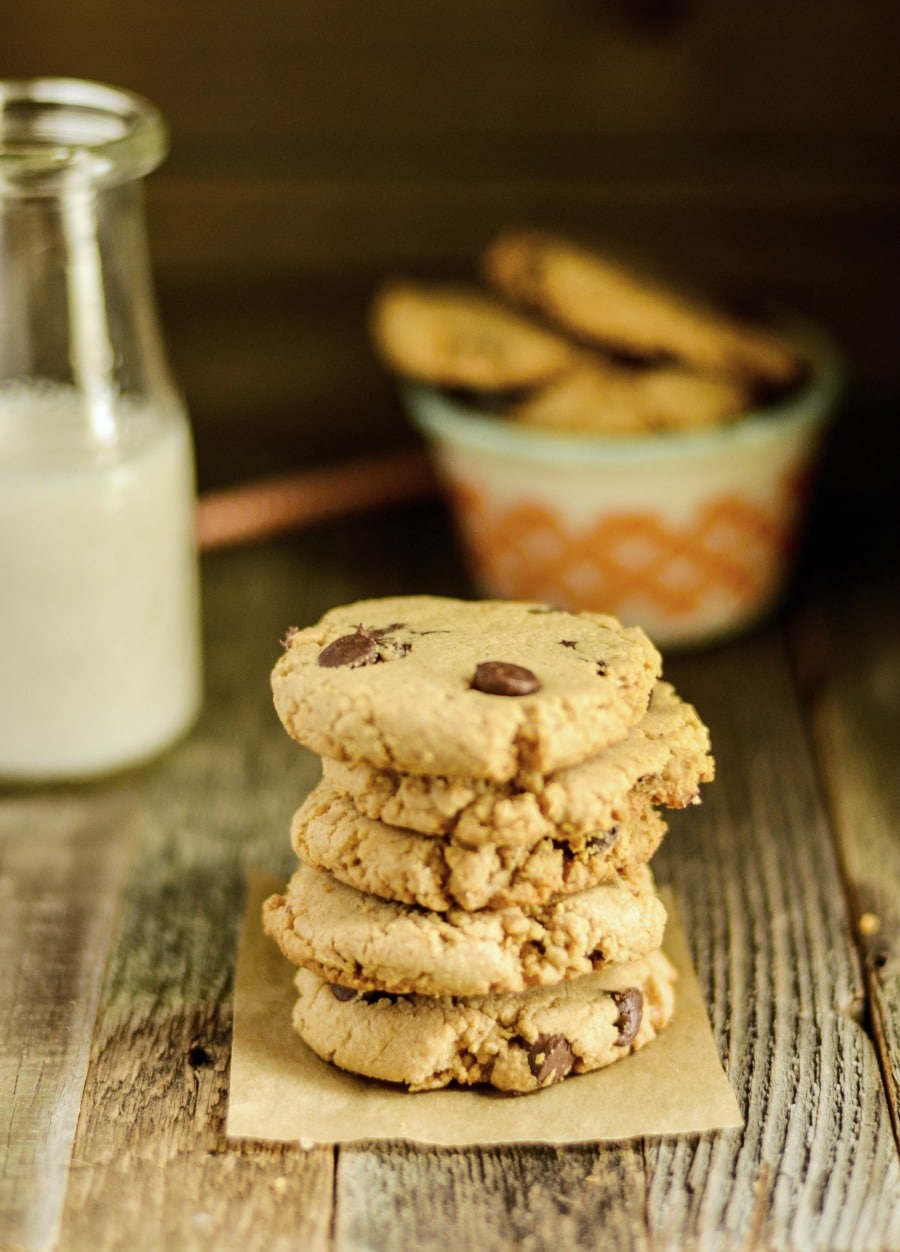 Chocolate Chip Peanut Butter Cookies
Ingredients:
1 pkg Betty Crocker* SuperMoist* French Vanilla Mix
1 1/4 cups (300 mL) smooth peanut butter (for those with nut allergies substitute for a soy butter or wow butter)
1/4 cup (50 mL) packed brown sugar
1/4 cup (50 mL) butter, softened
2 eggs
1.5 cups (500 mL) milk or semi-sweet chocolate chips

Method:
Heat oven to 350ºF (or 325ºF for dark or nonstick baking sheets).
In stand mixer, beat cake mix, peanut butter (or alternative), brown sugar, butter and eggs until well blended. Stir in chocolate chips.
On ungreased baking sheets, drop dough by rounded tablespoonfuls 2 inches apart.
Bake 6 to 7  minutes or until edges are set (centres will be soft). Cool 1 minute; remove from baking sheets to cooling racks.
The finished product was easy, quick, moist, delicious and a BIG hit at Book Club and with my family.  These cookies are sure to become a recipe our family makes again and again.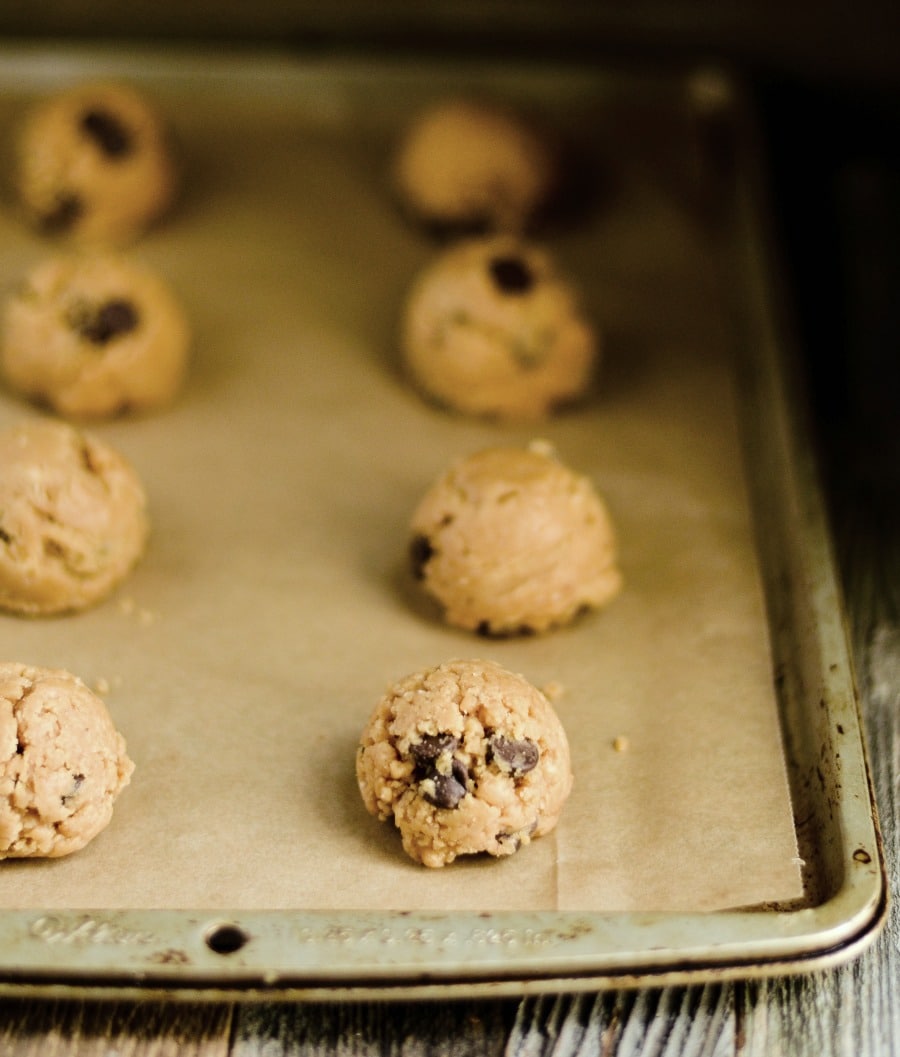 If you are looking for the perfect snack cookie or a new holiday favourite. Give these easy and delicious Peanut Butter Chocolate Cookies a try.
Looking for more cookie recipes? Try our Peanut Butter and Honey Oatmeal Cookies, Salted Chocolate Chunk Cookies, or Strawberry Buttercream Sugar Cookies.