It was a beautiful sunny Sunday – what better excuse than to hop in the car and journey to a local zoo.  There are quite a few in Ontario that are small, inexpensive and a great place for a family to spend the better part of a day.  From animals to playgrounds to picnic areas there are always wonderful things to do and see.
The boys were amazed by the camels, the snakes and the exotic birds.  They loved the opportunity to run, jump and skip their way through the zoo.  Normally we would take a picnic but today we opted to just pick up some food to take with us.  Easy, and quick.  I love seeing so many families out enjoy the day together.  I think after a few weeks of cold temperatures and rain everyone was ready to get involved in activities that we associate with summer.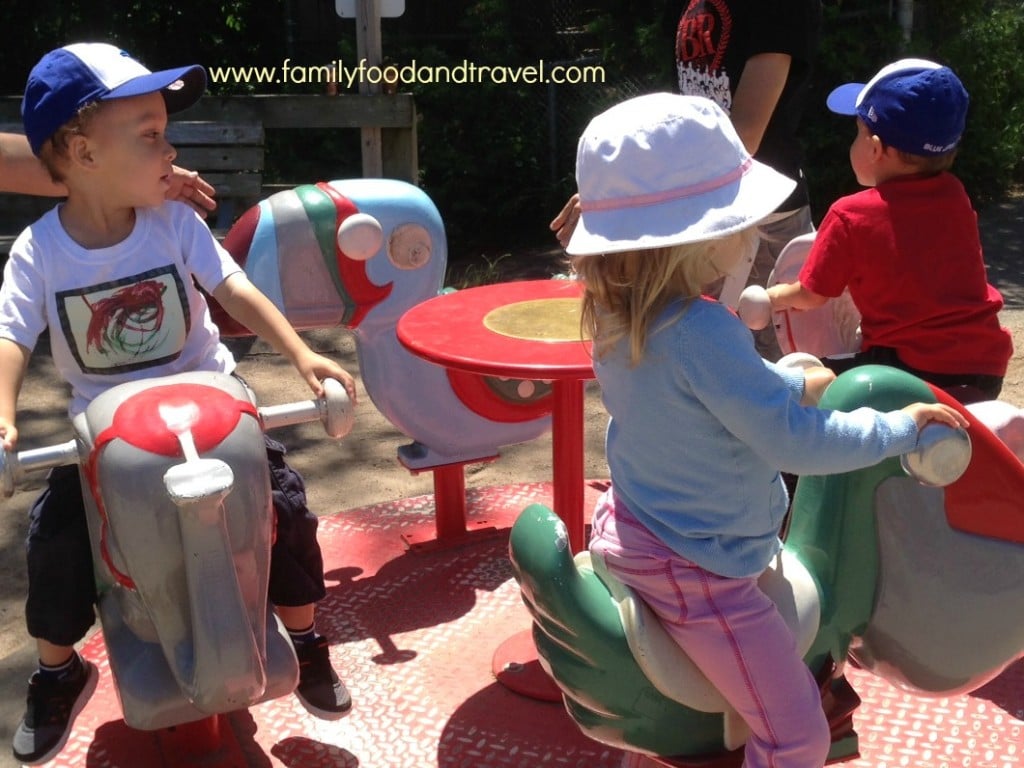 We are hoping to take the boys to the Toronto Zoo this summer so they can get to see more animals, but for today.  A short drive was exactly what we were looking for.  A busy morning, lots of running and excitement = tired boys for nap time!
Do you have a zoo close to your home?  What is your family's favorite part of the Zoo?