Most cruise passengers fly into their cruises but for those people that drive, there is a parking available at the cruise terminal. The price varies according to the port. On our most recent cruise out of Miami we easily drove to the port, parking in a tiered parking garage directly adjacent to our cruise ship and left our car in a secure, monitored garage. When we entered the port, there were electronic signs indicating which terminal was for which ship. On our day of boarding there were 5 major cruise ships in port so making sure we parked at the right one was essential.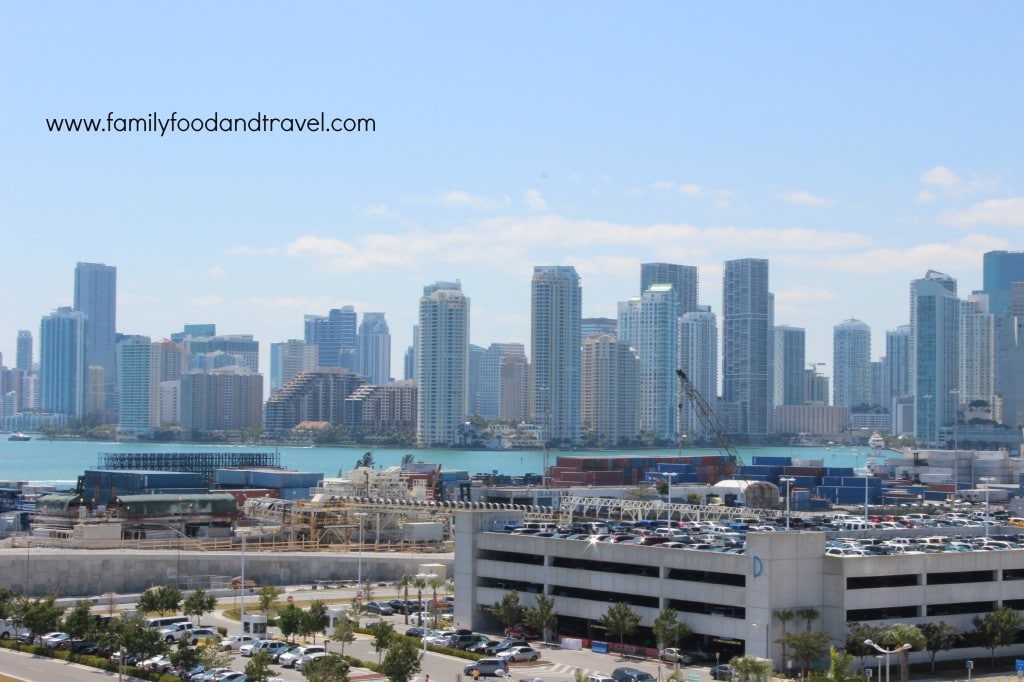 Parking at a Cruise Terminal
Pricing is similar to airport parking. For Miami it is $20 a day paid by any major credit card. While it can be challenging to navigate your luggage, and in our case, our children to the cruise ship, the parking was close enough that you could make two trips easily, efficiently and quickly. I loved being able to walk across a street and be right there, at our ship ready to go.
Pros to Terminal Parking:
Withing walking distance to the cruise ship. 

Convenient on disembarkation to walk to your car and leave regardless of what time you get off the ship
Cons to Terminal Parking:
Can be expensive, especially if you are going on a cruise more than 7 days
If flying to your cruise it is not an advantage to book  a rental car and drive it to the terminal.  Instead, contact your travel agent  of the cruise line and set up a bus transfer through them.  With thousands of people arriving for the cruise there will be lots of people like you looking to get from the airport (or airport hotels) to the ship.