Centreville on Toronto Island is a fantastic family travel destination.  If you are from Toronto, it is a perfect place to get away from the hustle and bustle of the city.
My husband and I and our twin boys (3 years old) enjoyed a beautiful sun soaked day at Centreville Toronto and loved every minute.  From the ferry ride across, to walking around Toronto Island to taking the boys on their first rides, it was a great day.
We got to the ferry dock around 10:30am and had no problem getting on the next ferry.  I would highly recommend going over to Toronto island in the morning as the line ups for the ferry in the afternoon are very long and would be challenging for young kids to wait a long time in a line.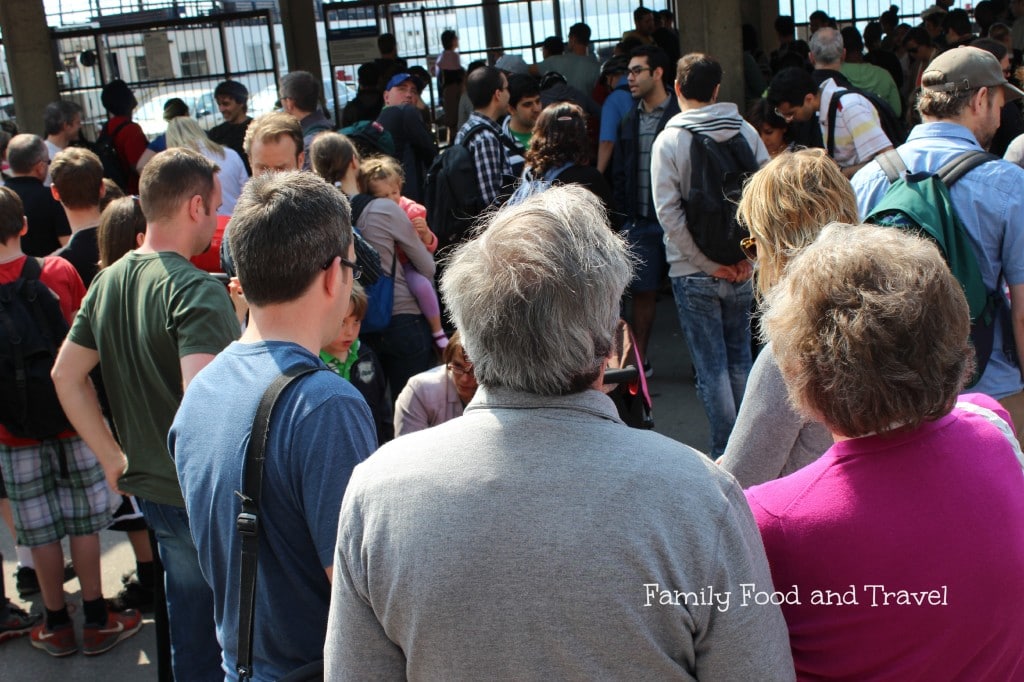 We boarded the ferry with lots of other people of all ages.  With strollers, bikes, picnic baskets and wagons it was a ferry full of happy, excited people ready to enjoy the beauty of the island.
The boys loved the view from the boat and were captivated by the lifejackets in the ceiling, the boats going by, the planes in the air and the other passengers.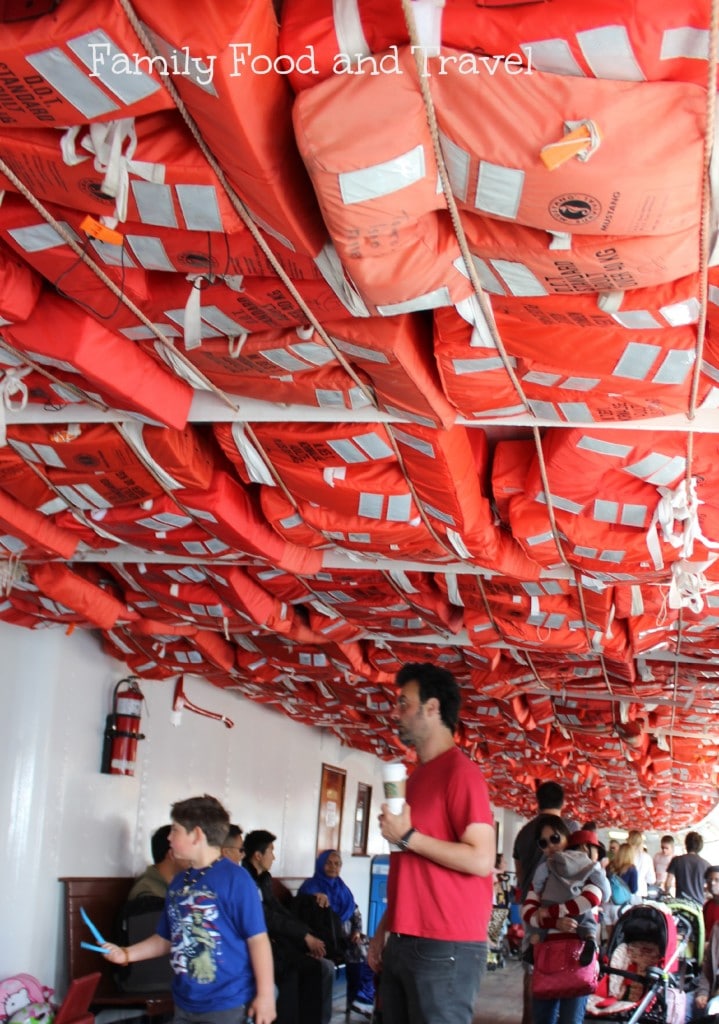 Once we arrived on the island we instantly realized that we should have brought a stroller (which my boys don't really like) or a wagon to provide a space for our bag and weary 3 year old legs to rest.  Luckily we noticed the line up of wagons for rent right at the ferry dock.  What a fantastic idea!  For $15 and a credit card deposit we got the use of a wagon all day.  Worth every cent!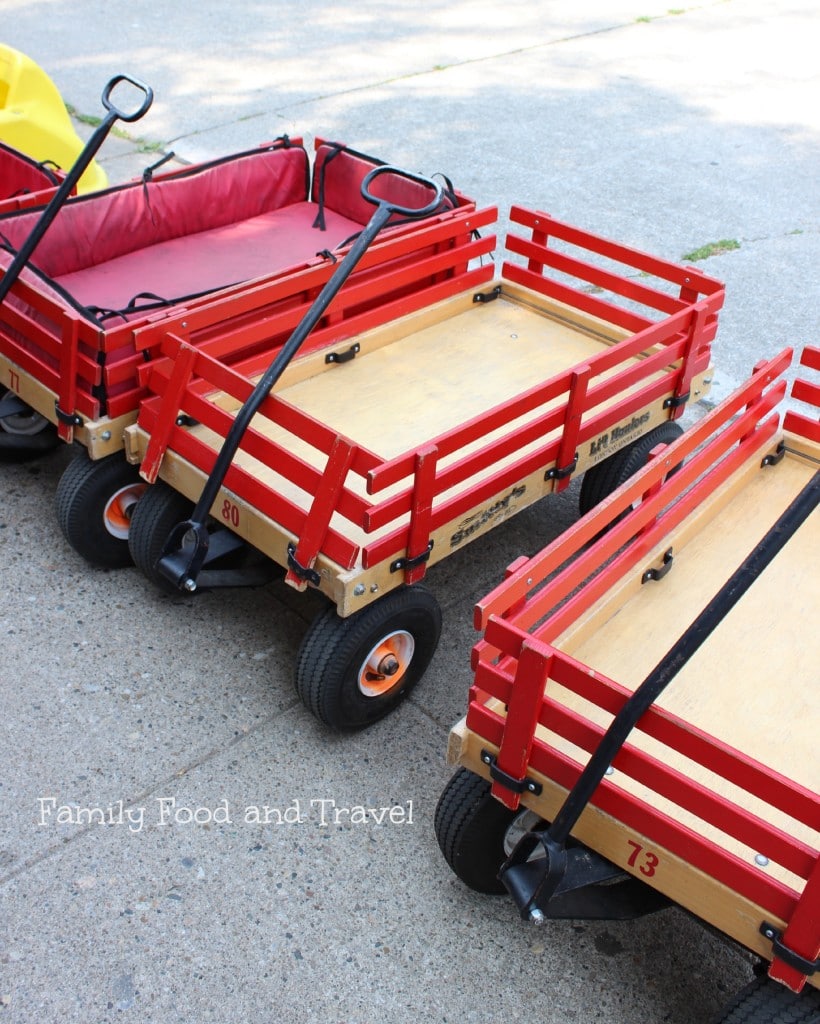 Walking to Centreville (which took 5 minutes max) we passed beautiful trees, gardens and picnic space.  Everything was fresh, green, clean and inviting.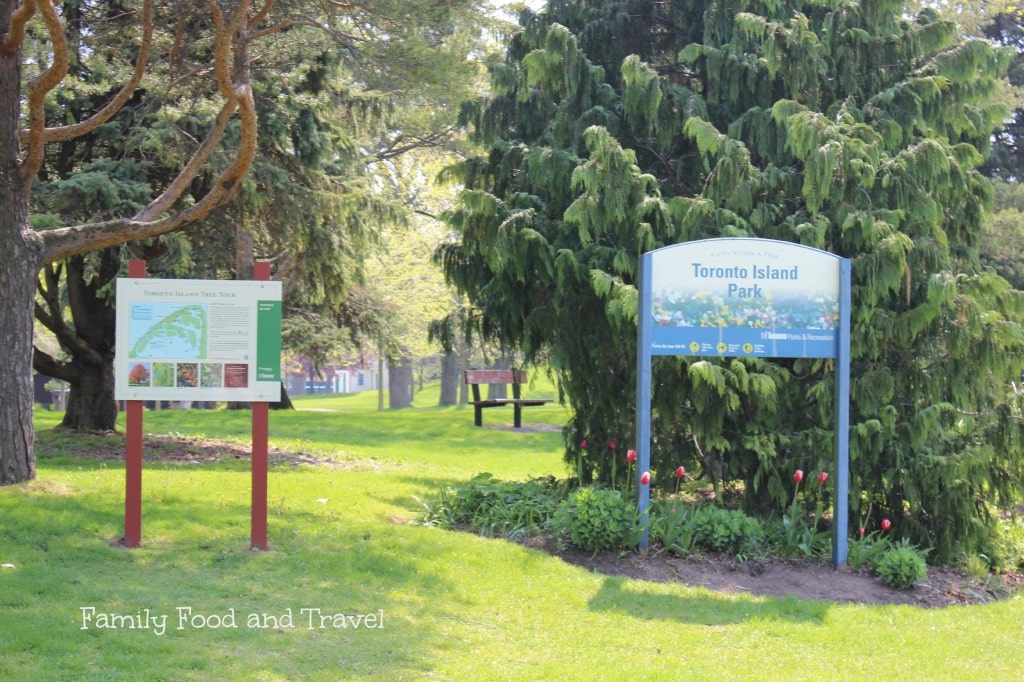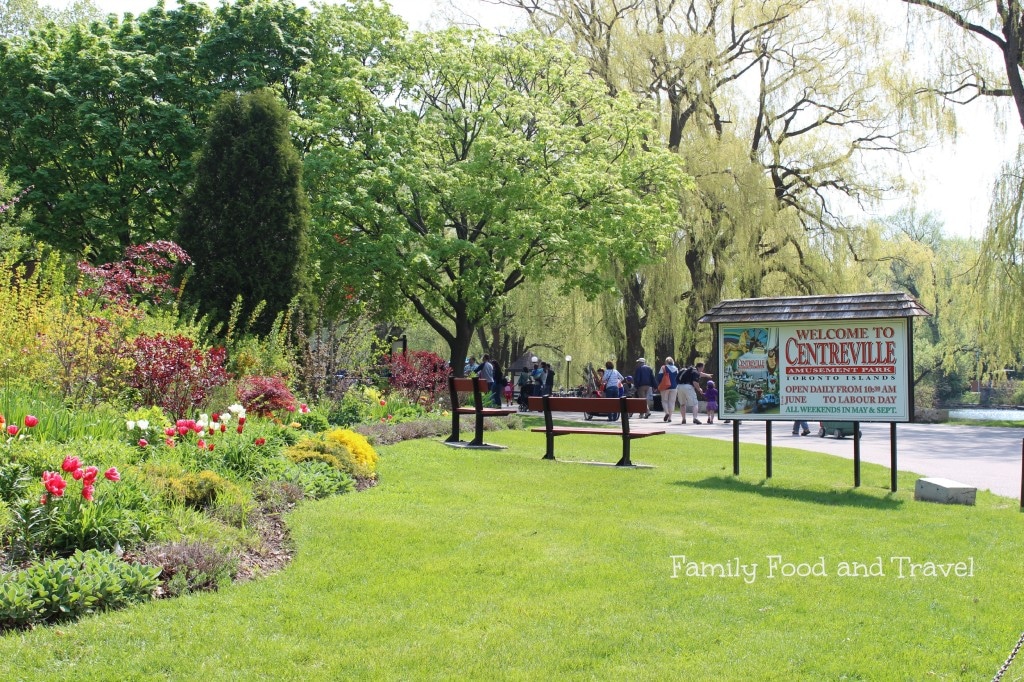 At Centreville we traded our Ride All Day ticket for arm bands that allowed the 4 of us to go on as many rides as we'd like for the whole day.  This was a godsend because our boys did not want to get off the train!
Our family had lunch one of the little restaurants, Shopsy's Island Deli Bar and Grille at Centreville.  The boys devoured their Shopsy's hot dogs and loved eating at the tables in the centre of it all.  My husband and I had hamburgers that were truly delicious.  You can view their menu online here. Once we were fueled up we were ready to hit the rides again!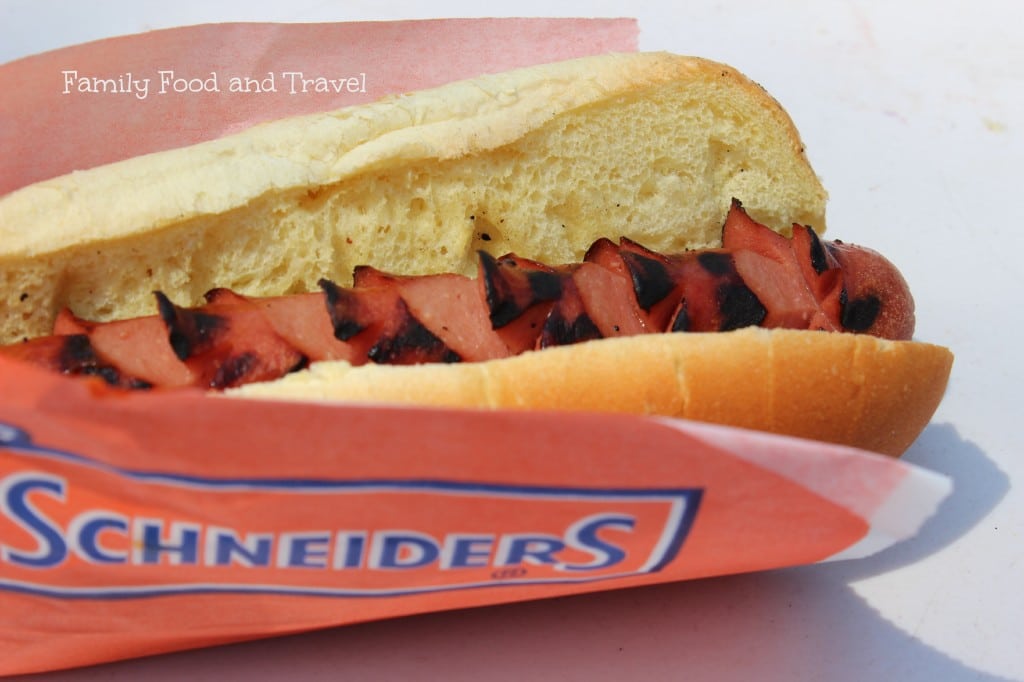 After a morning of rides we walked down to Far Enough Farm to see the animals there.  Even though we live in the country and near farms it is not very often that we get to get up close with farm animals.  My favorite was the pig – he was the biggest pig I've ever seen!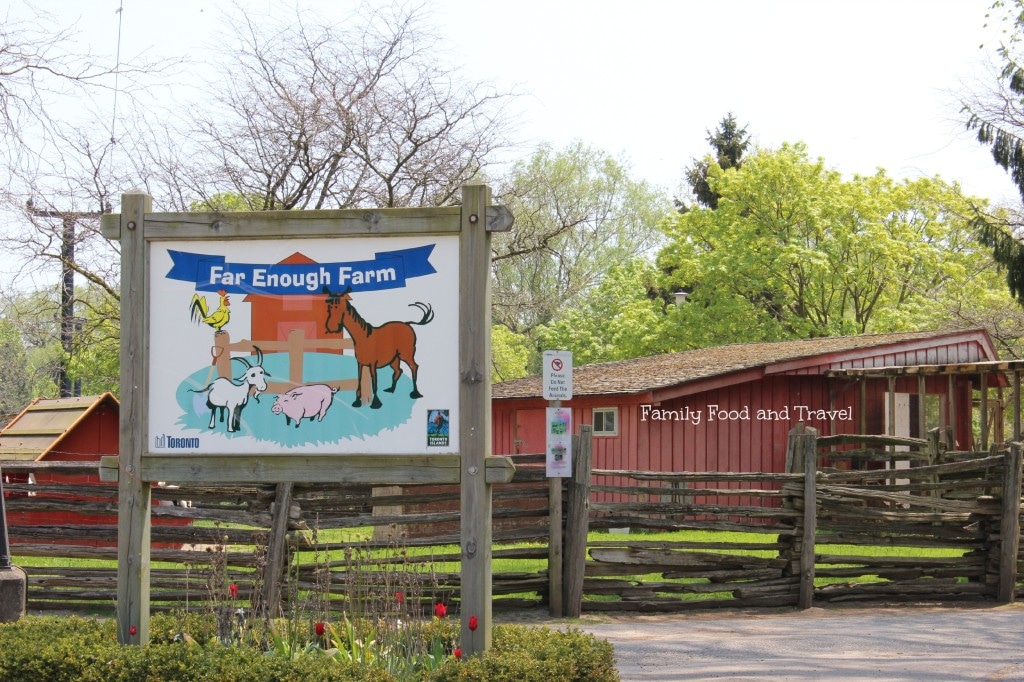 Another turn on the train and the Antique cars and we were ready to head home.  We grabbed ice cream cones and took a leisurely walk back to the ferry.
Overall, our first trip to Centreville was a fantastic day.  There's nothing better than spending a day enjoying time with your family outside experiencing fun rides and a great atmosphere.  If you are looking for a great day activity with your family, I would highly recommend Centreville.  We are already planning our next trip there.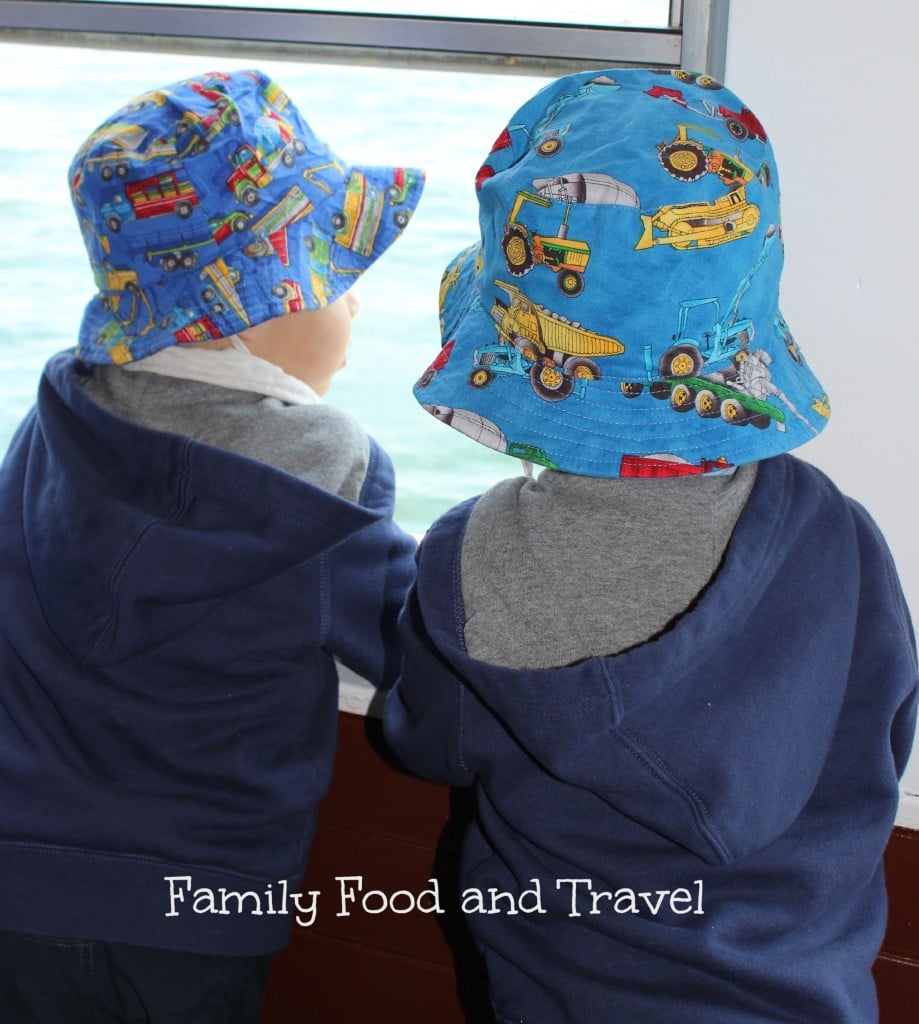 Centreville Toronto Highlights:
For our boys:  the train, the Antique cars, the swans and Far Enough Farm.
For my husband and I:  lots of ride options for our boys, clean, well taken care of grounds, friendly, helpful staff, variety of food items, lots of picnic space and the family all-day ride pass gave us unlimited rides allowing us to indulge our boys' desire to ride the same ride multiple times.
Centreville is open weekends in May and September and everyday June 1-August 31.  
Looking for more information on Centreville?  Check out their detailed website and Like them on Facebook and visit our recommendations for Toronto activities and lodging.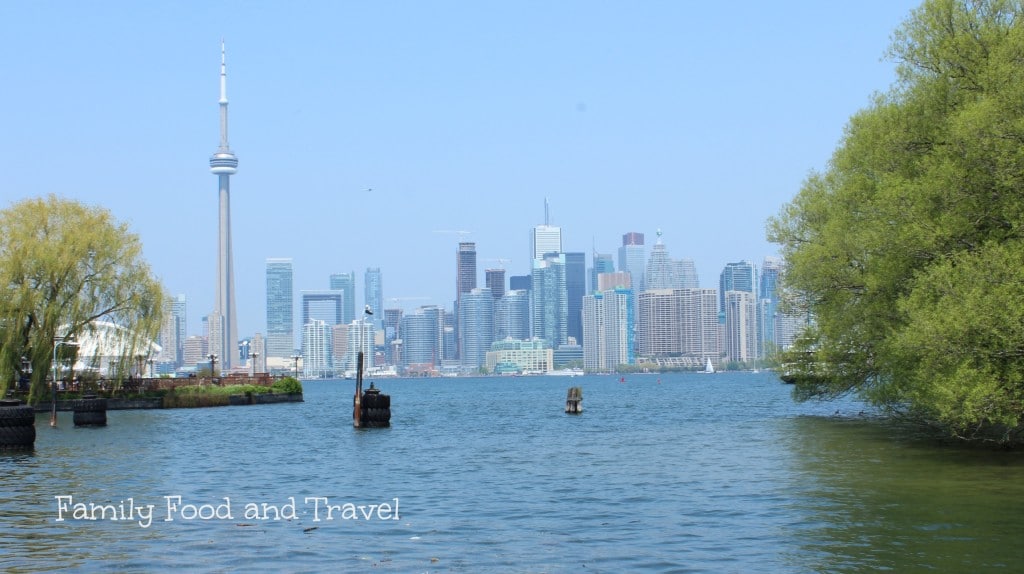 This post was generously sponsored by Centreville, but the opinions and images are my own.