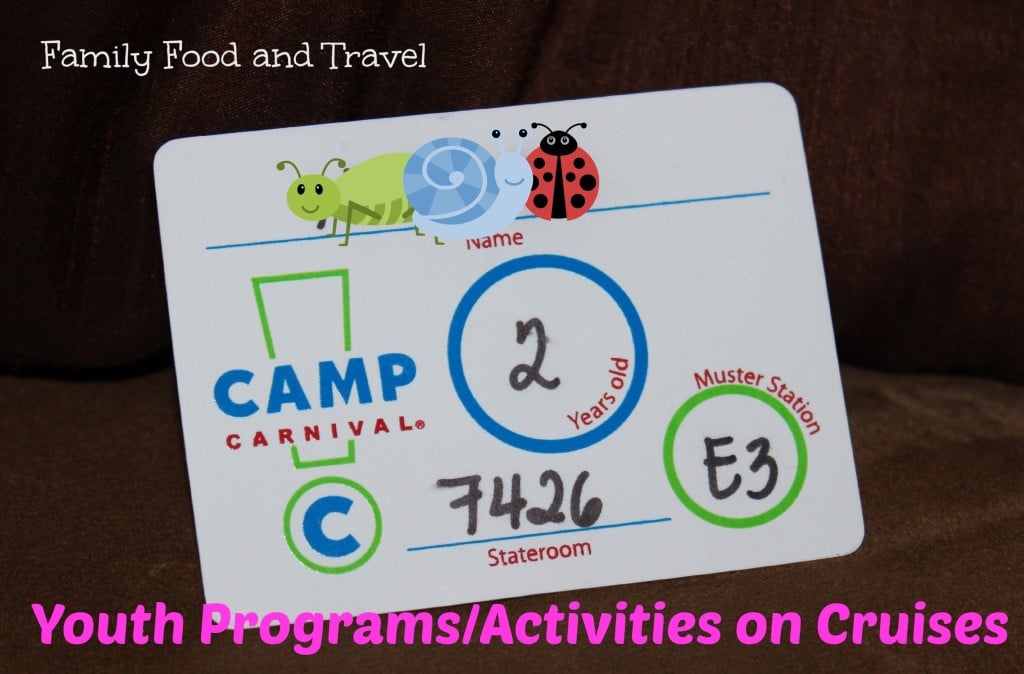 Onboard programming for your children (ages 0-20)
First, check to make sure that your child is the appropriate age to attend the youth programs available. Each cruise line has different ages of entry, but you can be sure that all only offer youth programs until age 17. No company is going to allow 18 year olds to hang out with 14 year olds. So, be prepared if you are cruising with someone between the ages of 18-20 they are pretty much lost in between the ages of programming. They are too old for youth programs and too young to be permitted into the evening clubs and/or served alcohol. All cruise ships (regardless of where they are cruising) go by the U.S. Drinking age of 21. For young people from most countries other than the U.S. this is a big shock.
Some cruise lines offer daycare/youth programming for tiny infants, but very few do (Disney may be the only one). Carnival begins youth programming at 2 years of age, but most cruise lines begin at 4. Some lines will change diapers of young children, others will not. Check their information online or consult with your travel agent to ensure you have all of the information you need.
Another piece of information to note is that ages of different programming are set by the cruise line and are very rigid. So, if you have a 5 year old and a 7 year old you will not be able to have them in the same program regardless of whether or not they are siblings.
Prior to boarding I highly recommend that you either pre-register your children, or print out and fill in the registration forms. There is often one time on the first day that you can enrol them and there are long line ups. Having your paperwork done means you will be able to get through the process quicker. On our most recent cruise with Carnival, we were assigned a cell phone on the night of registration that we needed to show the staff every time we dropped off our children to ensure that we were reachable while our children were in their care.
Programming for children is really well done. Activities change frequently and kids have options to participate in as much or as little as they'd like. Some children are hesitant to join, but if encouraged usually love the experience. Think of it as dropping your children off with a babysitter. While they might cry at first, by the time you are 5 minutes away they are engaged and happy. My philosophy is that kids get bored doing what adults want to do all the time and vice versa. So, we make sure that we drop them off on the first day at the program so that they can get used to it, make new friends and mom and dad get some adult time.
Looking for nighttime babysitting?  Cruises offer programs that allow kids to come to their program late into the night so you can revel in the ships' nightlife.  There is an additional charge for this that will be billed to your onboard account.  On Carnival, this program is called the Night Owls program.  Kids get a fantastic little bag filled with really great items – a stuffed pillow, watch, toothbrush, pen, insulated lunch bag, and a nightlight.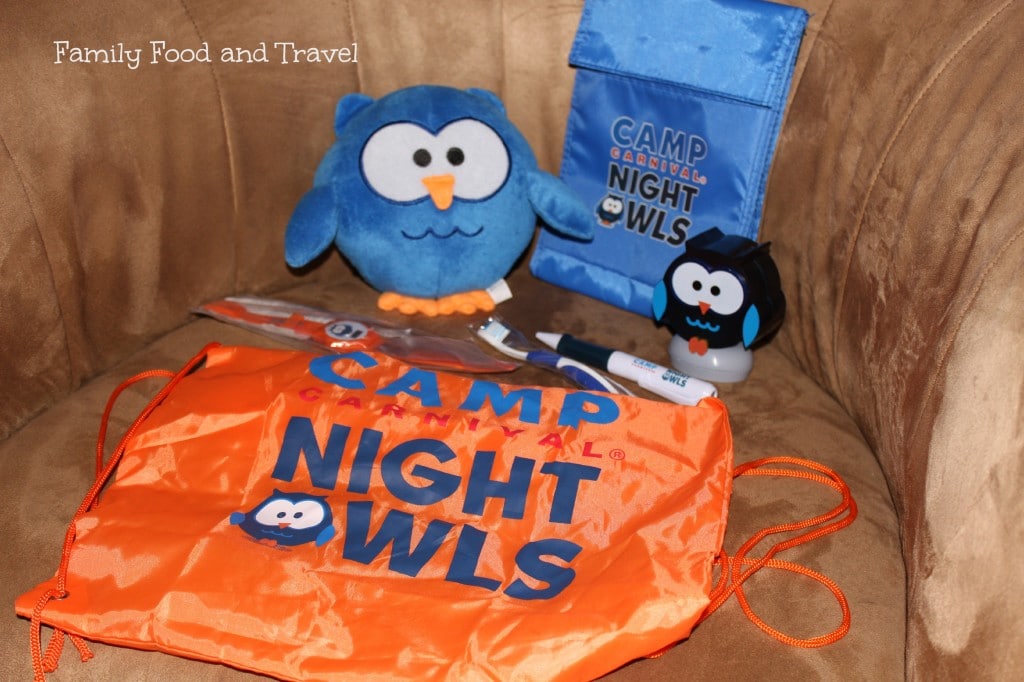 Our boys loved Camp Carnival and were excited to be dropped off everyday.  The Youth Staff were fantastic, and with a cell phone on us at all times we felt safe, secure and confident that our boys were taken care of.  Most days we could barely tear them away from the center so we could spend time together on the ship.
The most important part of youth programs on cruises is to make sure that you know what is available, what suits your son/daughter and get your kids registered as early as possible.  Then you can sit back, relax and enjoy the cruise!