Rosee is is one of my favorite pasta sauces.  I love the creaminess of it without the heaviness of an Alfredo.  So, you can imagine my delight when asked to try Maison Le Grand's new Rosee sauces.  Then I heard they were dairy free.  I was admittedly skeptical that you could create a sauce made with cream and make it dairy free.  Wow, was I wrong.   These Rosee sauces are flavourful, creamy and delicious. And, I love that Maison Le Grand products are made with non GMO products and are not technologically manipulated.
Our creation:  Pasta with Asparagus and Kale in Le Maison Grand Rosee
We were in a hurry the night we made this for dinner and wanted to create something with added veggies for our family for dinner.  We took some fresh, in season Kale and Asparagus, cooked them and added them to the pasta.  Here is how we did it:
Ingredients:
Maison Le Grand Rosee Sauce (use your favorite flavour)
Fresh Asparagus
Fresh Kale
Parmesan Cheese
Pasta of your choice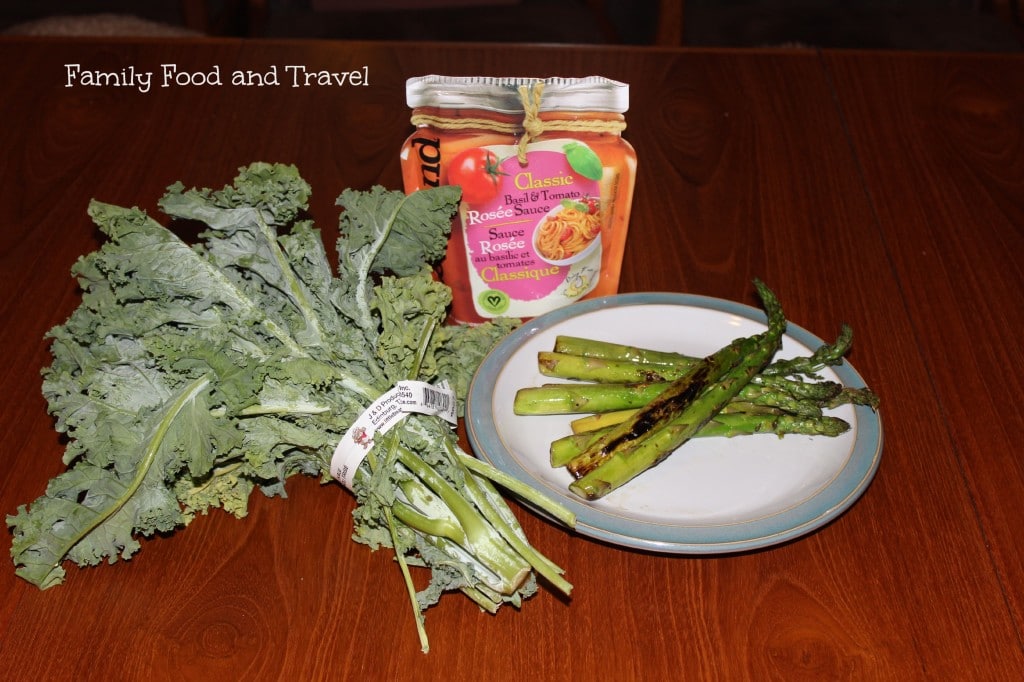 Directions:
– Cook Pasta until al dente
– Meanwhile, saute asparagus and kale with olive oil.  When finished toss in lemon juice and salt.
– Cut up kale and asparagus, or leave asparagus whole (like we did).
– Drain pasta and toss in Maison Le Grand Rosee sauce.  Add chopped Kale.
– Plate pasta, topped with asparagus and fresh grated Parmesan cheese.
Enjoy!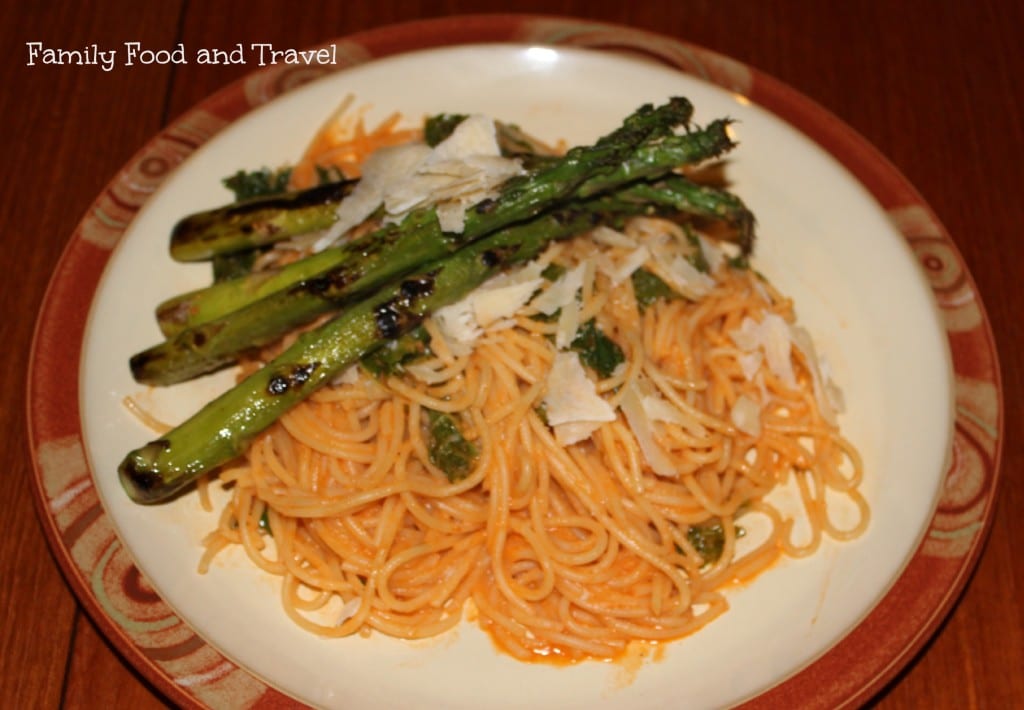 Looking to try these fantastic products?  Maison Le Grand is available in the following stores in Ontario and Quebec:
QUÉBEC
IGA (Sobey's) // Loblaws // Maxi // Metro // Super C // Provigo // Grocery and independent supermarket such as: Adonis, Fromagerie Atwater, Jardin de la Seigneurie, Le Marché Végétarien, P.A, Valmont et plusieurs autres.
ONTARIO
Highland Farms // Independent (YIG) Your Independent Grocer // Loblaws // Pusateri's // Valumart // Whole Foods Market // Zehrs