I was one of those people who was born with eczema   I had it on my arms and eyelids as a baby and if I don't take care of my skin or come into contact with something I am allergic to, the eczema comes back.    Always on the look out for something better than what I am using now, you can imagine that I was excited to try a product I hadn't used before.
Eucerin sent me me these fantastic products.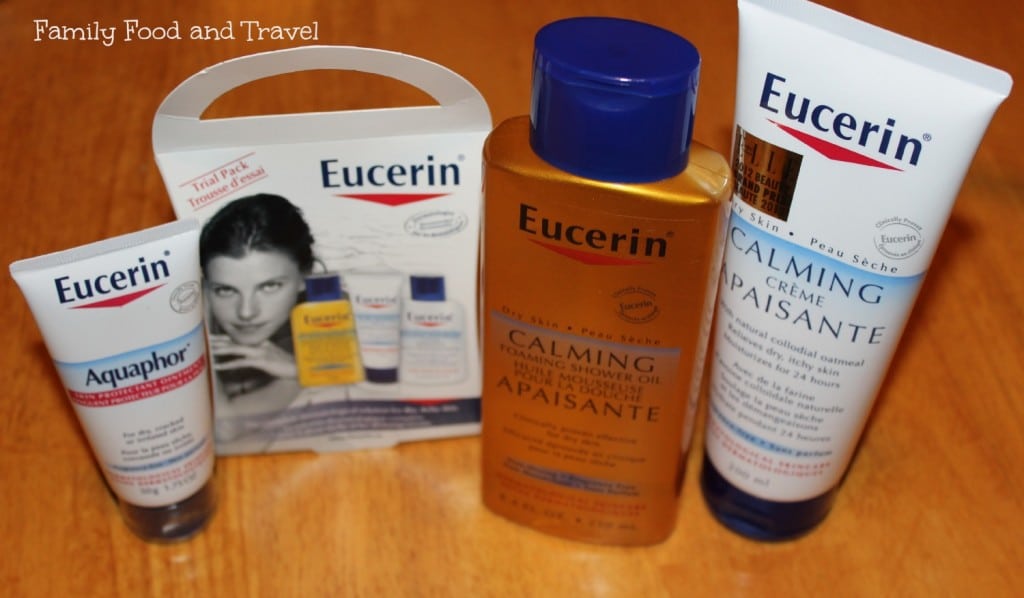 My favorite product, the Calming Creme won the Elle 2012 Beauty Awards.  Love that I can use this everyday and it makes my skin better each time I use it.
What I love about all of the products is the low fragrance and all are safe for children.  Having safe, dermatologist recommended products is really important to me.  And, with eczema it is important that there are no potential allergens or irritants.
Want to try a free product?  Send a request to Eucerin here.
Where can you buy Eucerin products?  Check out Eucerin products at these stores in Canada:
Shoppers Drug Mart /Pharmaprix
Jean Coutu
Lawtons
Brunet
Familiprix
Uniprix
Proxim
London Drugs
Katz
Pharmaplus
Remedy RX
Super Drug Mart
Value Drug Mart
One lucky Family Food and Travel reader will win full sized Eucerin Calming Crème and Eucerin Aquaphor Protectant Ointment.