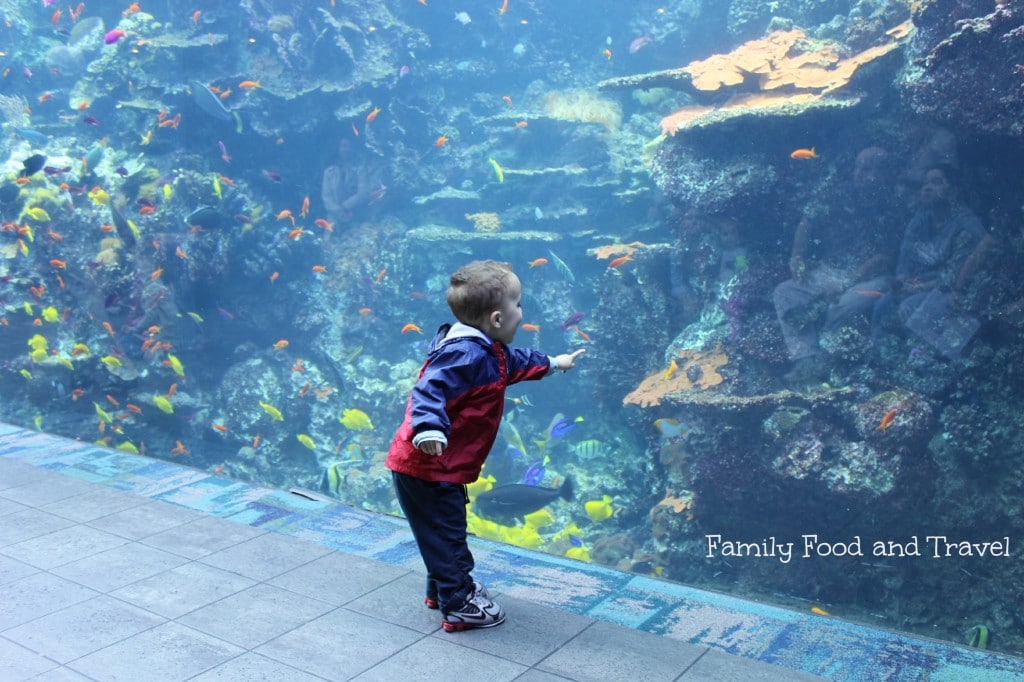 This March my family travelled to Atlanta, Georgia and our first stop was the incredible Georgia Aquarium.
We used our Atlanta City Pass, skipped the line ups and went straight in.  The woman who took our tickets suggested we pick up tickets to the Dolphin show right away.  The best advice!  Tickets are free but the shows are very popular making it hard to come back later and get one.  So, with dolphin tickets in hand we began our journey through the Georgia Aquarium.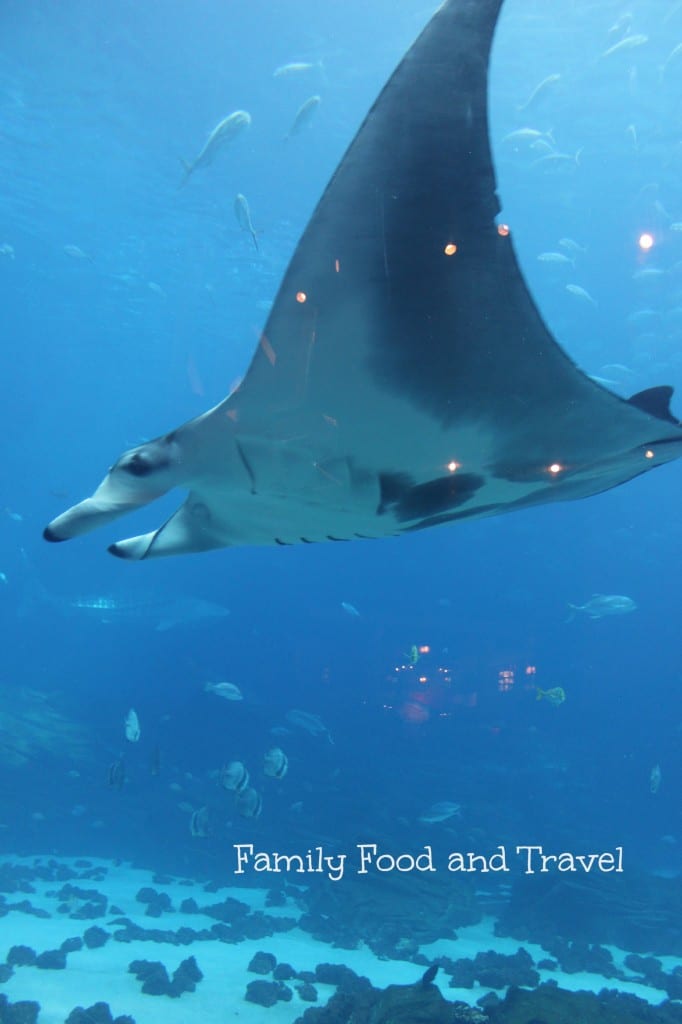 In every section of the Georgia Aquarium there are unique and wonderful exhibits.  From the cold water of the Pacific to the majesty of the ocean and the curious nature of the rivers of Georgia there is something for everyone.  Our boys loved every single exhibit.  From the frogs to the huge whales it was a day of amazement, laughter and adventure.  But,their favorite was the remarkable Dolphin Tales dolphin show.  Here's a video about the show:
Aquariums are remarkable places.  Where you can go and see the wonders of our oceans, rivers and lakes.  They hold whole worlds within their walls.  They remind us of how fragile these eco systems are.  As I watched my boys squeal with excitement and ask for 'more fish mommy, more fish' I sincerely hope that we can begin the important work of protecting the precious waters that are home to these beautiful creatures.
Planning a trip to Atlanta?  Don't miss the Georgia Aquarium, it is truly a world class experience.