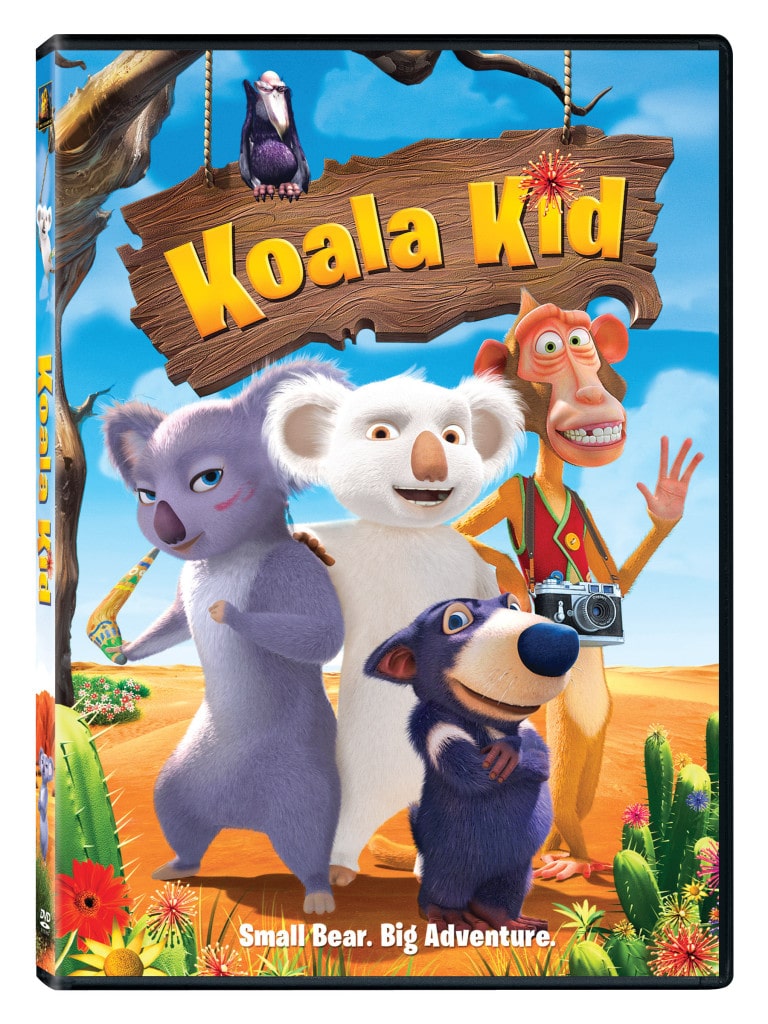 The Koala Kid movie is sure to delight your family, children and adults alike.  Its a cute movie set in Austraila voiced by Rob Schneider, Tim Curry and Alan Cumming.  The story centers around Jonny (Schneider) a rare white koala bear who wants to fit in even though he stands out.  A 'twist of fate' mistakenly transforms Johnny into a fearless protector of the other animals, called "Koala Kid," Johnny is forced to embark on a journey across the Outback.
Our family sat down last night after a long day playing outside to watch Johnny and his sidekicks become true heroes.  While my three year olds found it hard to sit through the whole movie, my husband and I loved it.  The story of not fitting in is a universal experience of childhood.  One that I believe kids everywhere can relate to.  There were a few scary scenes with Bog the evil Crocodile but overall a great movie.
Check out the Koala Kid Trailer:
Koala Kid was released on by 20th Century Fox on April 30 and is available exclusively at Wal-Mart. The DVD runs 85 minutes.