On our recent road trip through the Eastern United States we stayed a number of Hilton Garden Inn properties.  The Hilton Garden Inn Dayton South-Austin Landing  was only finished two weeks prior to our arrival.  It smelled new, was decorated in a modern, vibrant style and was a welcome respite after a long day of driving.
We had trouble finding the hotel at first as our GPS didn't recognize the address and took us 3 exits past the hotel.  The front desk clerk was really apologetic and explained because the hotel was just completed and in a new development (it's beside a brand new Kohl's) the street names are not known by the mapping systems.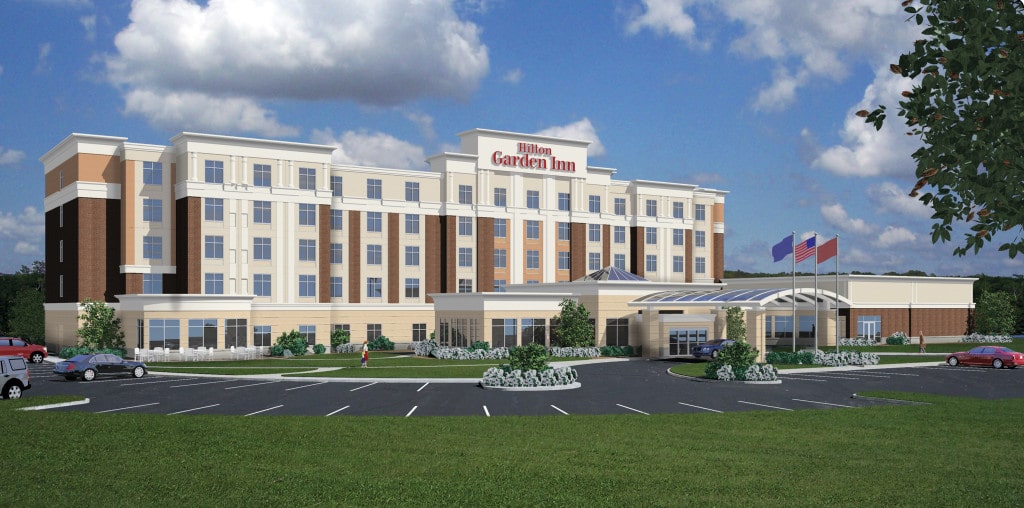 However, getting there a little late did not dampen our spirits and we settled into our room.  After the boys jumped on all of the beds and I locked myself out of the bathroom (that's a long story) we turned in for the night.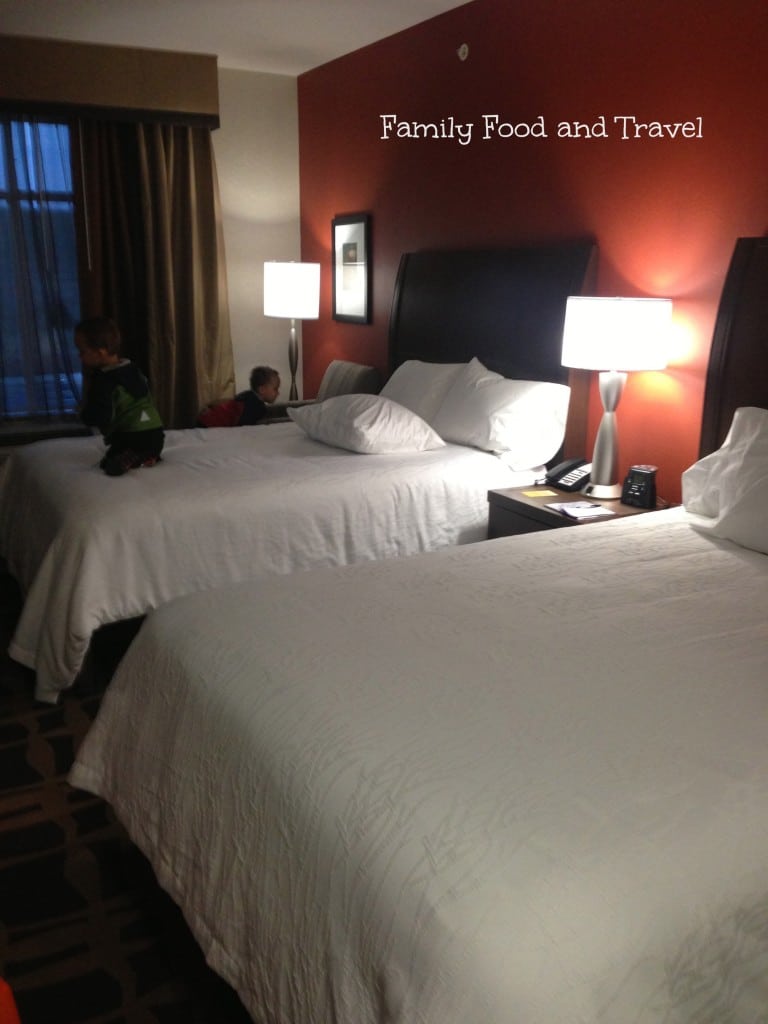 Once we were all up we headed downstairs for breakfast.  My family loves Hilton Garden breakfasts and in this remarkable lobby and eating area we felt like VIPs.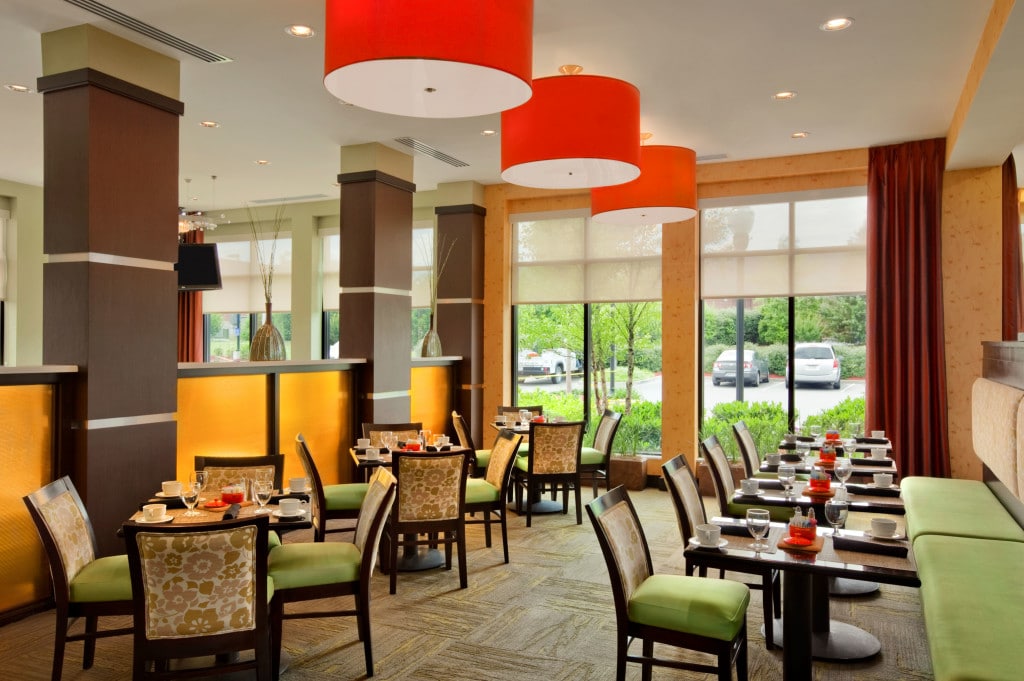 In addition to the dining area (breakfast, lunch and dinner are available at the in-house restaurant), the lobby had a bar and two beautiful seating areas to rest and relax after a long day, or meet colleagues/clients for business.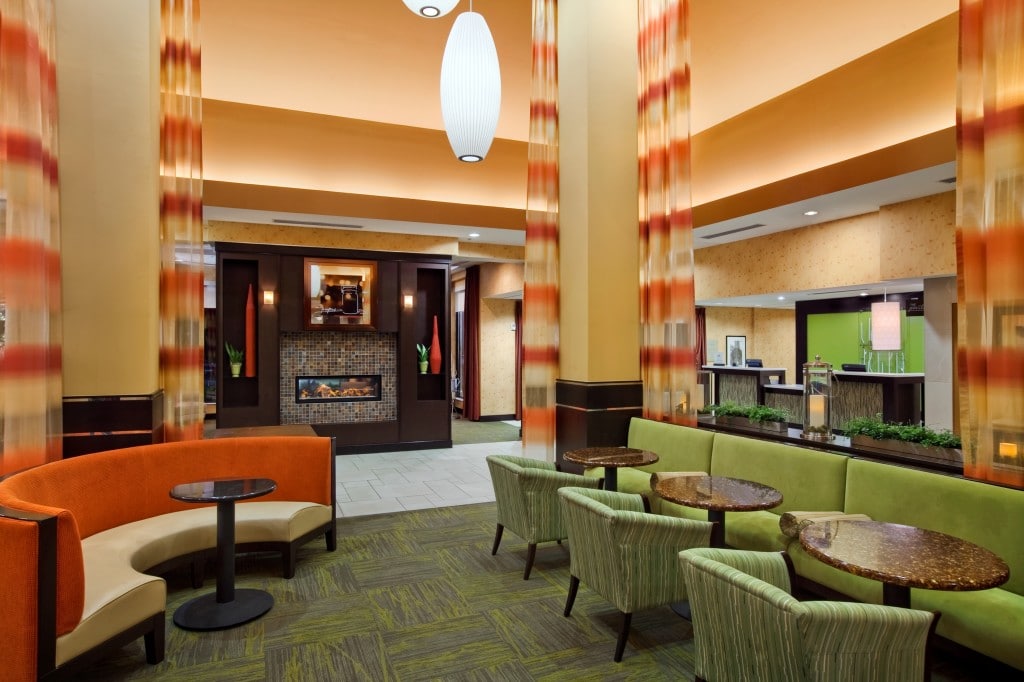 In addition to these beautiful public spaces, the hotel boasts a fitness center, heated pool and like all Hilton Garden Inn's complimentary 24 hour high speed wireless and a business center.  And, with parking is free!
If you are in the Cincinnati-Dayton corridor, this is the hotel for you.  Perfect for families, for business or for an event.
* This is not a sponsored post. Photos were used with permission from Hilton Garen Inn