Last night I made one of my family's favorite recipes.  We love Thai food, and green curry is our favorite.  I created this recipe from a similar one from the Thai Kitchen website. I love that you can moderate the amount of spice depending on how much curry paste you put in.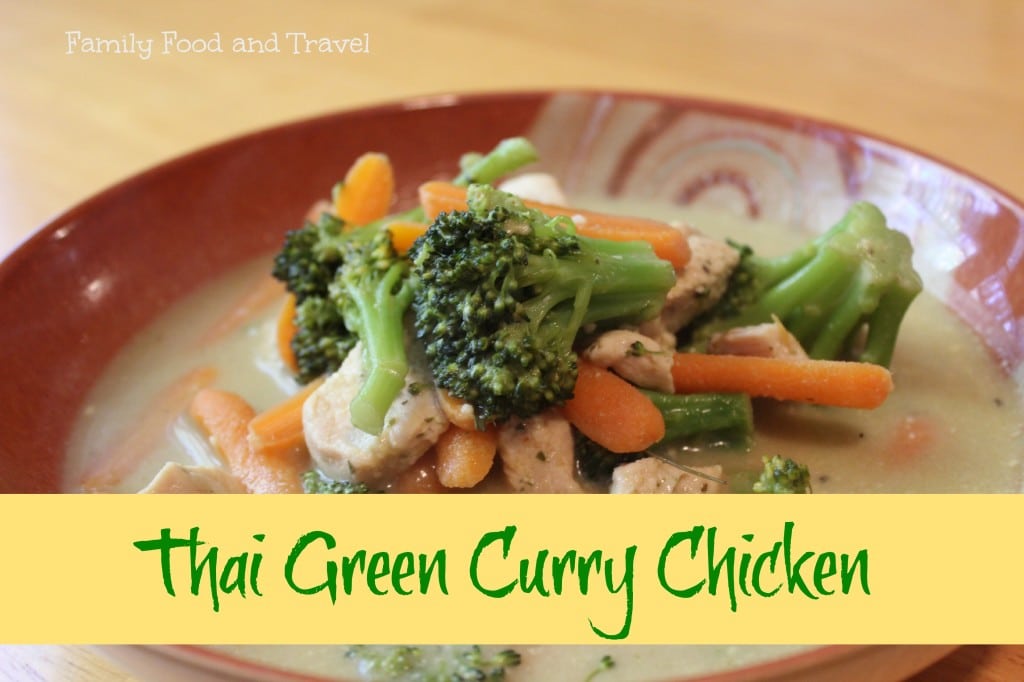 Ingredients:
2 tbsp Olive Oil or Wok Oil
5 tbsp Green Curry Paste
2 tbsp Fish Sauce
2 tbsp Packed Brown Sugar
1 cup Chicken Stock
1 can Light Coconut Milk
2-3 Chicken Breasts (chopped in cubes)
3-4 cups Chopped vegetables (I usually use carrots and broccoli)
Club House Garlic Plus (optional)
Finely chopped lemongrass (optional)
Basmati rice (optional)
Directions
Sautee Chicken in hot wok pan with olive oil until cooked halfway through. Sprinkle with Garlic Plus spice (or salt and pepper) and toss.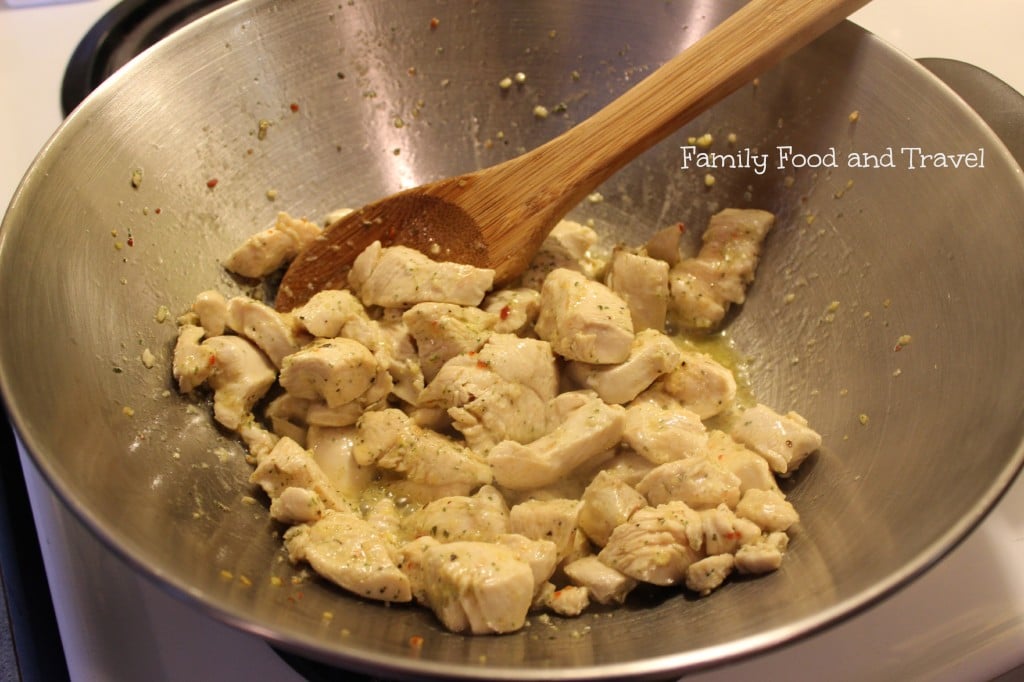 Meanwhile, mix coconut milk, curry paste, fish sauce, brown sugar and chicken broth (I use powdered stock so I can add to taste).
Pour coconut milk mixture over chicken, add chopped vegetables and lemongrass, cover and let simmer for 15 minutes or until vegetables are tender and chicken is cooked through.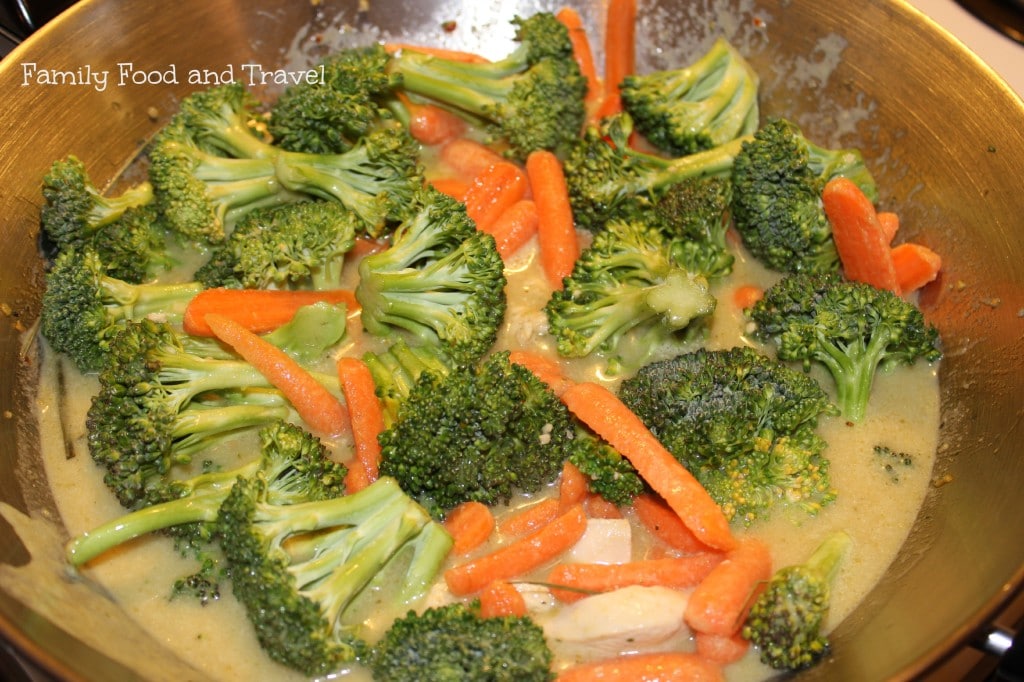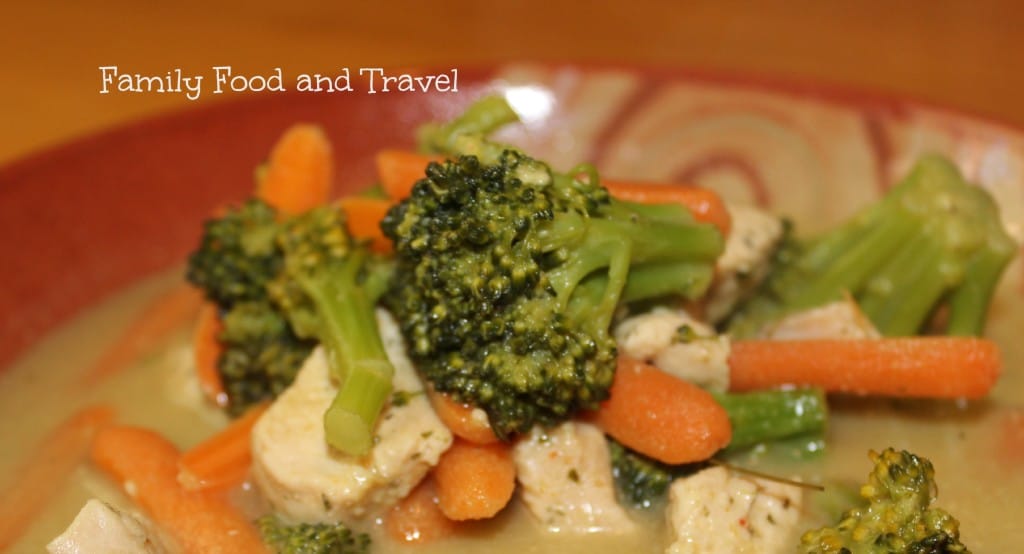 Serve over basmati rice, or on its own.
Serves 4 people.
What is your family's favorite Thai dish?