Sundays at my house are typically quieter than the other days of the week.  A day that I don't have to work, a day to spend with family, and a day to plan the week ahead.  My husband and I sit down with a coffee and talk about what we have booked, where we need to be and what we are going to eat.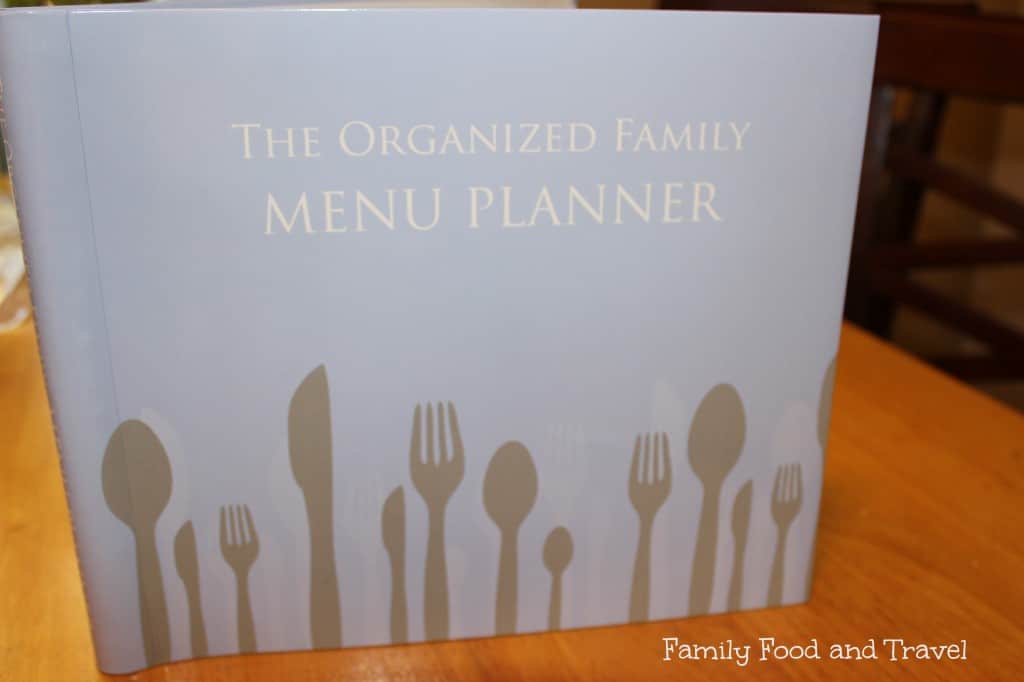 Recently I was offered the chance to try our The Organized Family Menu Planner from Glow Baby and I was excited.  A tool that could help me plan our meals, create shopping lists and organize recipes – what more could I want?
I sat down yesterday to begin planning.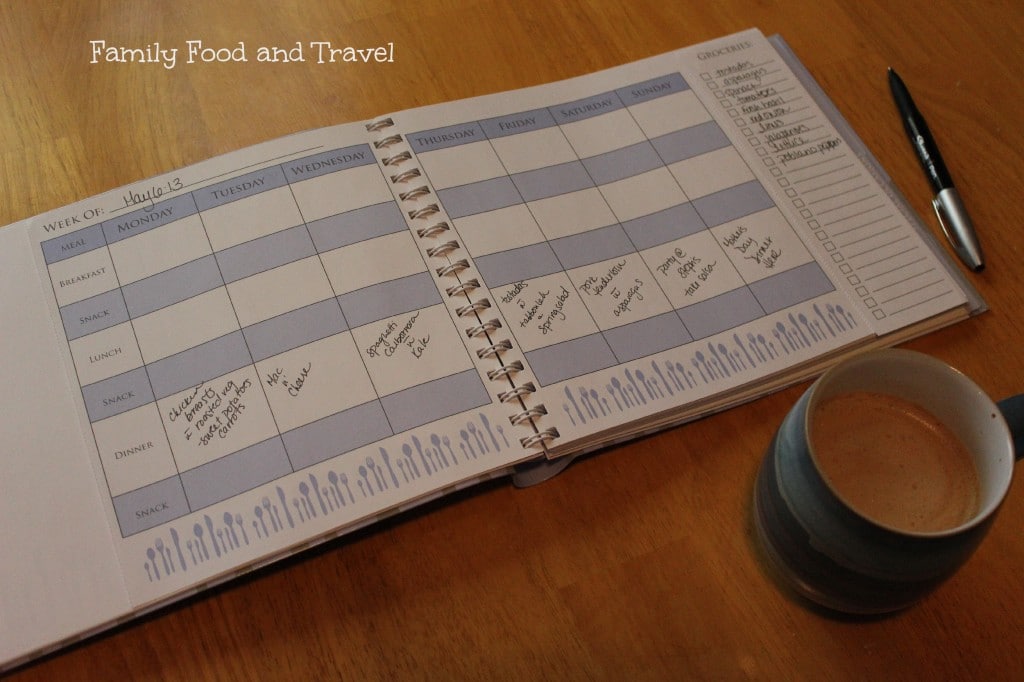 I was pleasantly surprised at how much space I had to write, how convient the tear off shopping list was and how easy it was to use. One thing that perplexed me was the snack part.  I have never planned snacks before.  Do people do this?
Wanting to get the whole experience I looked in the fridge, the cupboard and made a plan for 3 meals a day and 3 snacks a day. Once I wrote it in, I loved it.  Such a great idea to plan snacks.  I know what the kids will be having, and I have a guideline for eating myself.  No more staring into the fridge wondering what to feed my family.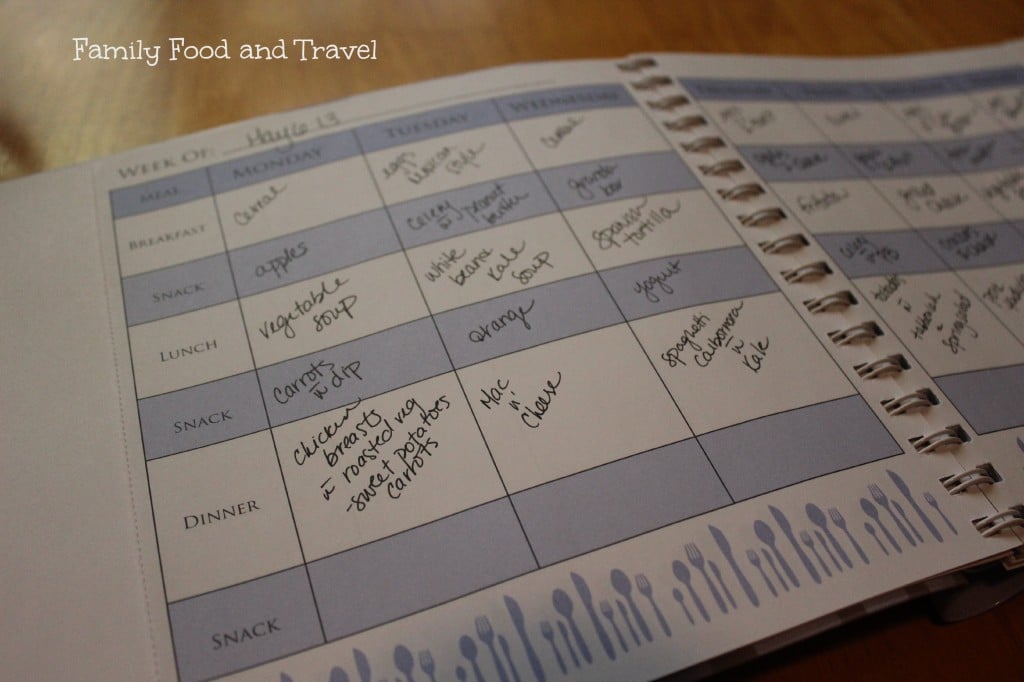 My week is planned, my shopping list done and I feel ready to take on the week.
One lucky reader of Family Food and Travel will win their own Organized Family Menu Planner.