I love a good challenge, so when I was asked if I could make a list for $100 I was in!
Here were some of the choices for the challenge:
Feed your family of four for 4 days on $100
Dress two children for summer on $100
Get a head-to-toe summer outfit for either mom or dad for $100
Decorate your outdoor living space for $100
Redecorate a bedroom or family room for $100
Host a child's birthday party with 5 guests for $100
While these looked like a great challenge, I wanted to do something travel related.  With an upcoming road trip I challenged myself to purchase our road trip essentials for $100.
On Thursday May 2, I loaded my family in the car and we headed to our local store for the WalMart Frugal Heroes Challenge.
My shopping list included:  healthy snacks, drinks, activities for the car, the hotel and rest stops.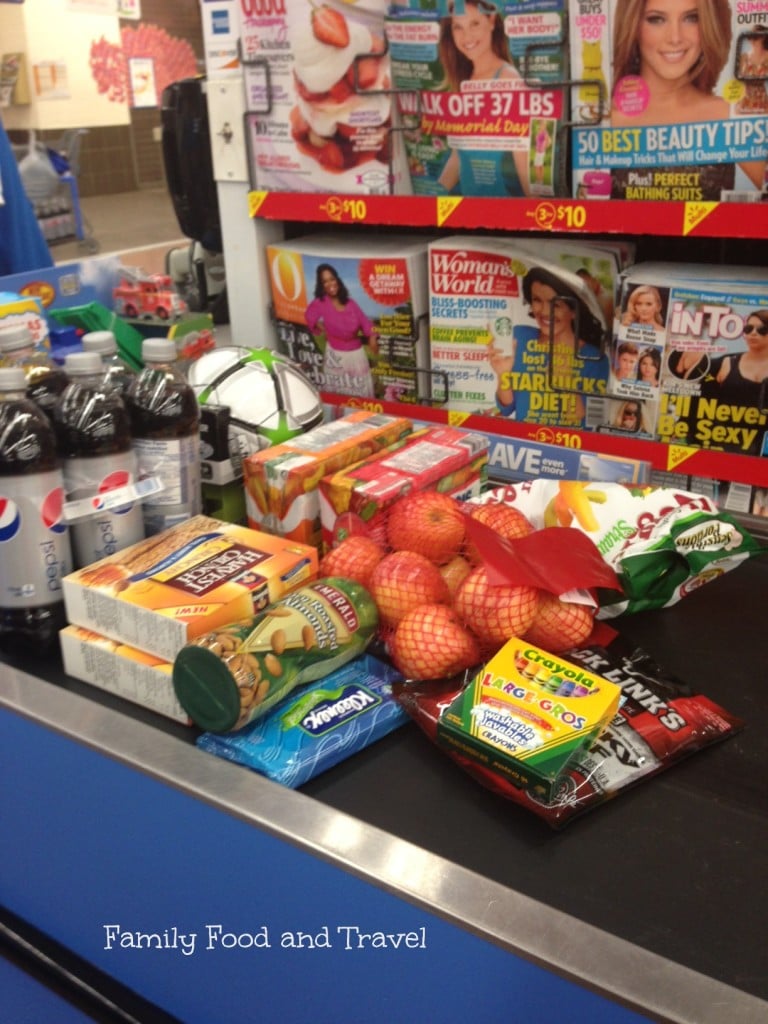 Here is what I was able to get with $100:
2 packages of Oasis juice boxes
6 pack of Diet Pepsi Bottles
Bag of fresh Gala apples
2 boxes of Quaker Harvest Crunch bars
Jack's Link's Beef Jerky
Dry Roasted Almonds
Kleenex Splash-n-go wipes
Hand Sanitizer
Crayola crayons
Chuggington DVD
Soccer Ball
Thomas Take-n-play track with train
2 Thomas Take-n-play trains
And the total came to….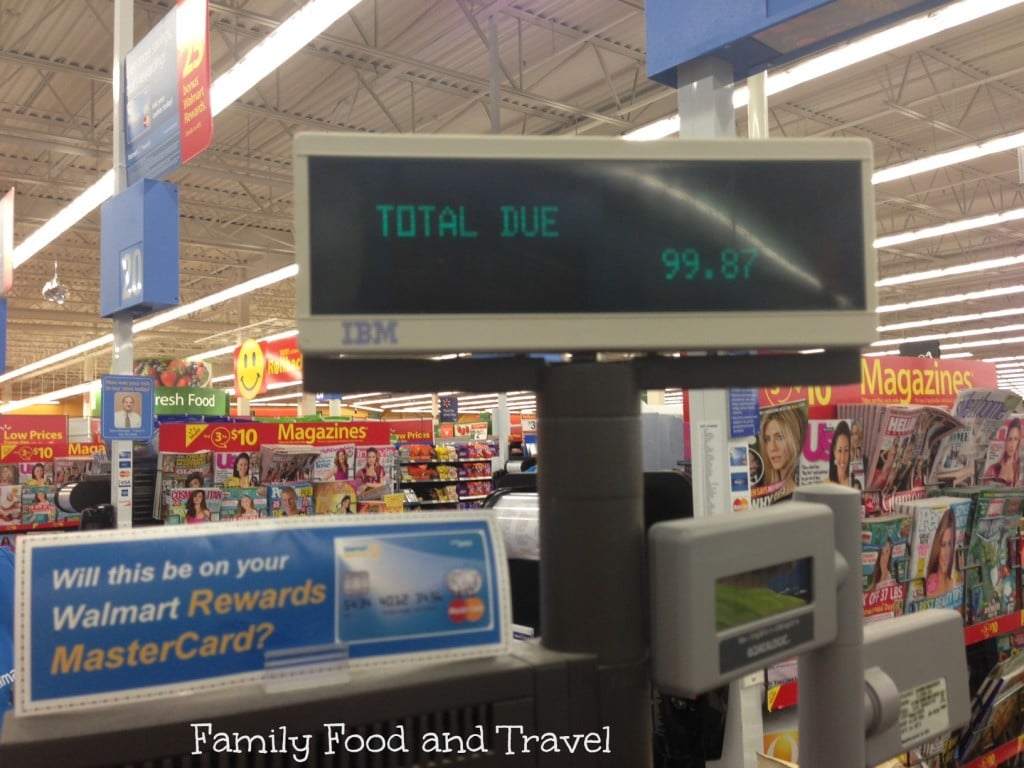 Here's our essential road trip supplies: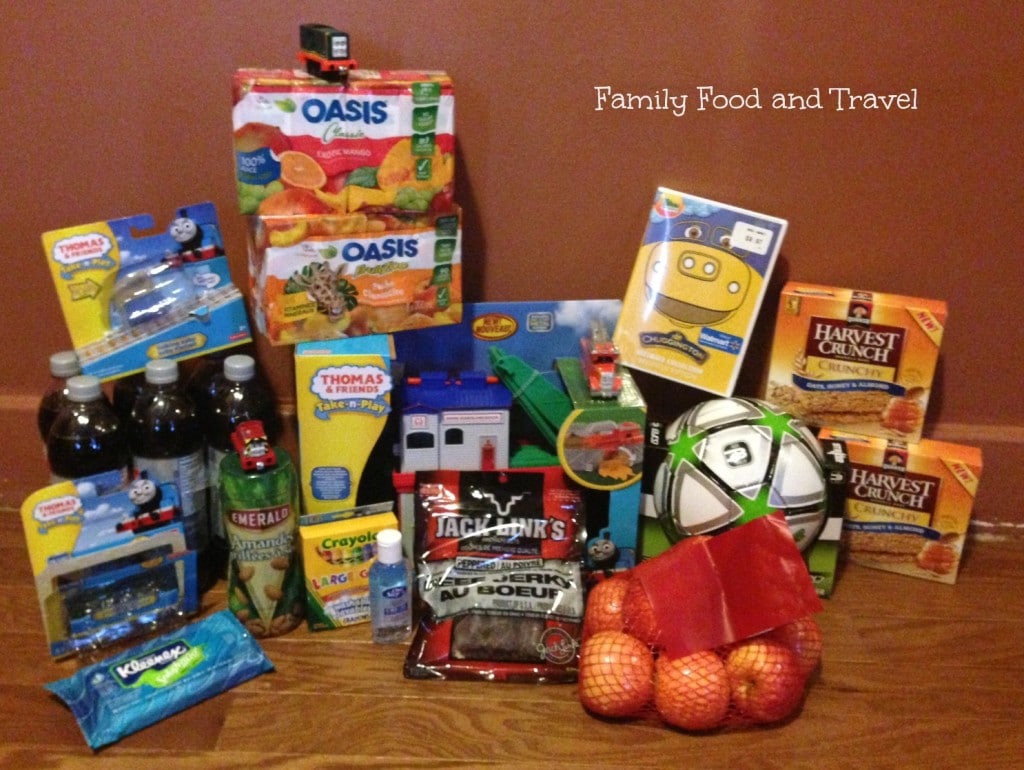 What would you buy with $100 at Walmart?