Our family loves camping.  One of my favorite memories of my husband's first year in Canada was the camping trip we took.  Seeing my husband tackle the outdoors and cooking over an open fire was not only amazing but memorable.
We took our boys on their first camping trip when they were just over a year old.  And they loved it!
Now, with the warmer weather and the longer days it's time to start planning our camping trips for this summer.
This will be the first year that the boys won't be in pack n' plays so we need some kids sleeping bags and upon survey of our camping gear, we also need a new small cooler for trips to the beach.
After checking the Canadian Tire flyer online we headed to the store.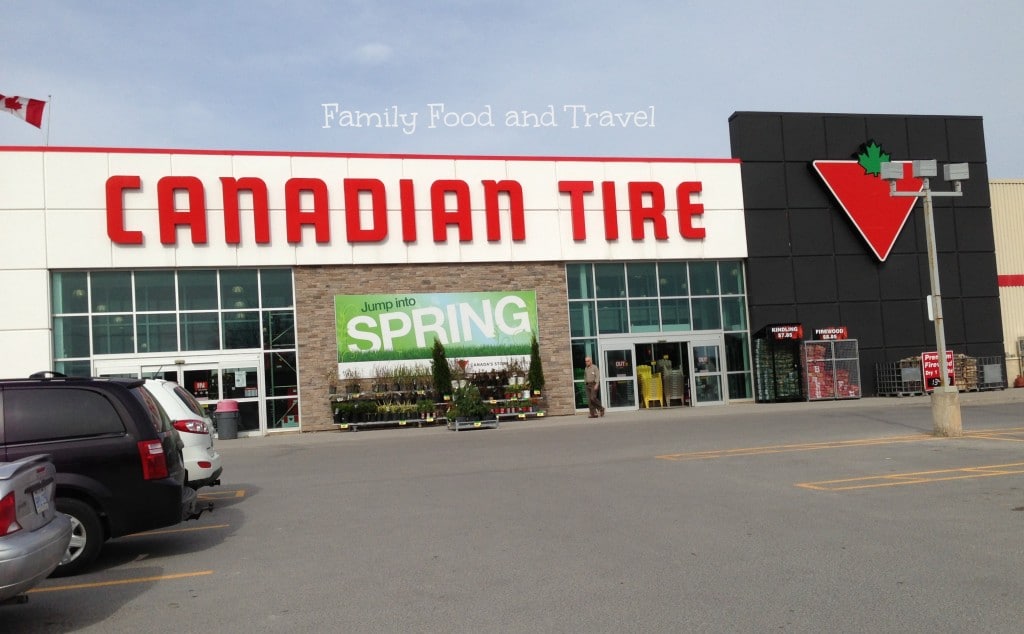 It was such a quick, efficient and enjoyable shopping trip.  The two sales staff in the camping section helped us find the best sleepbags for our needs, and a sale on a Coleman cooler resulted in the purchase of a fun green stackable cooler.
Here's some of the great stuff we found while shopping at Canadian Tire: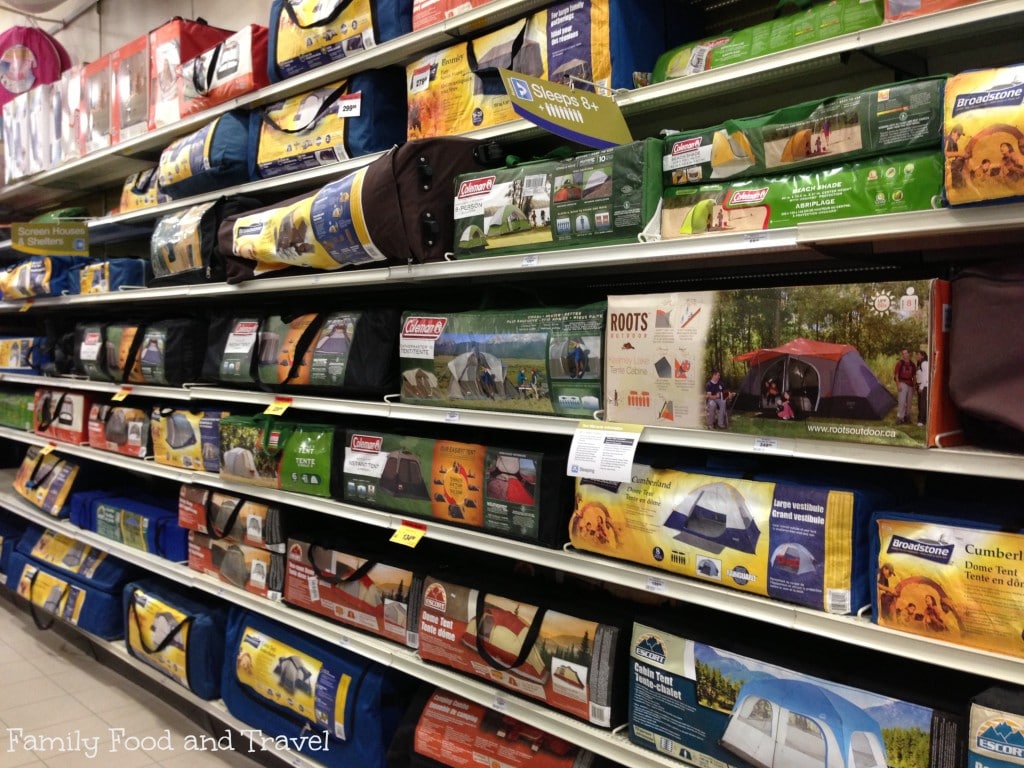 After some fun browsing we decided to buy: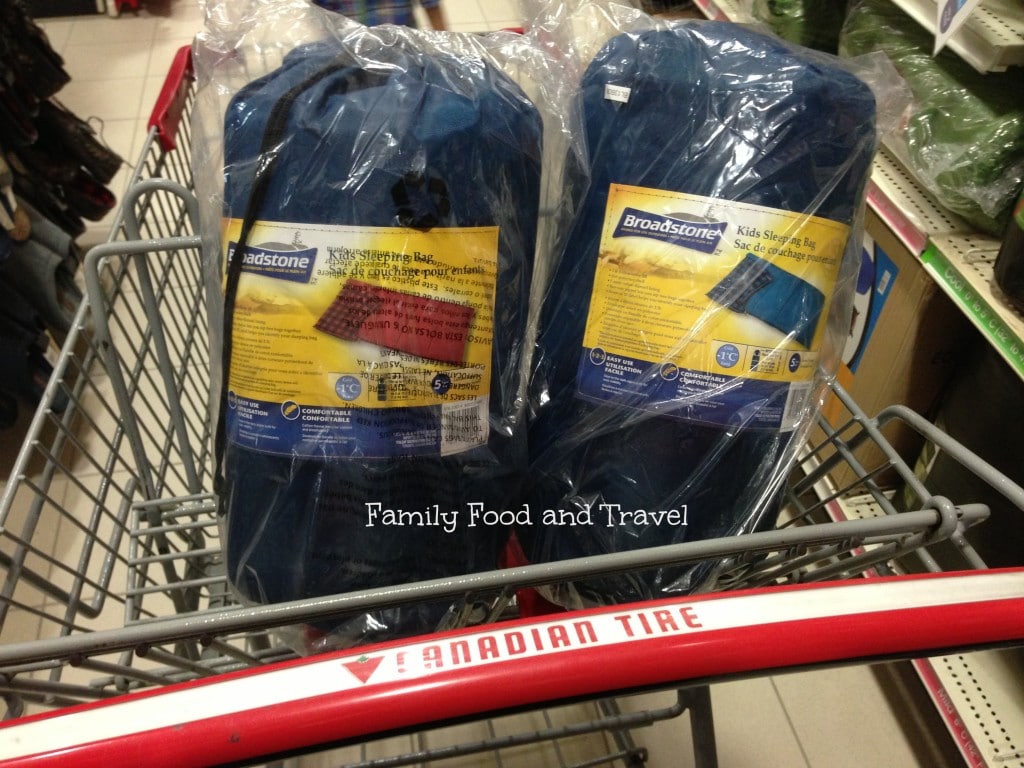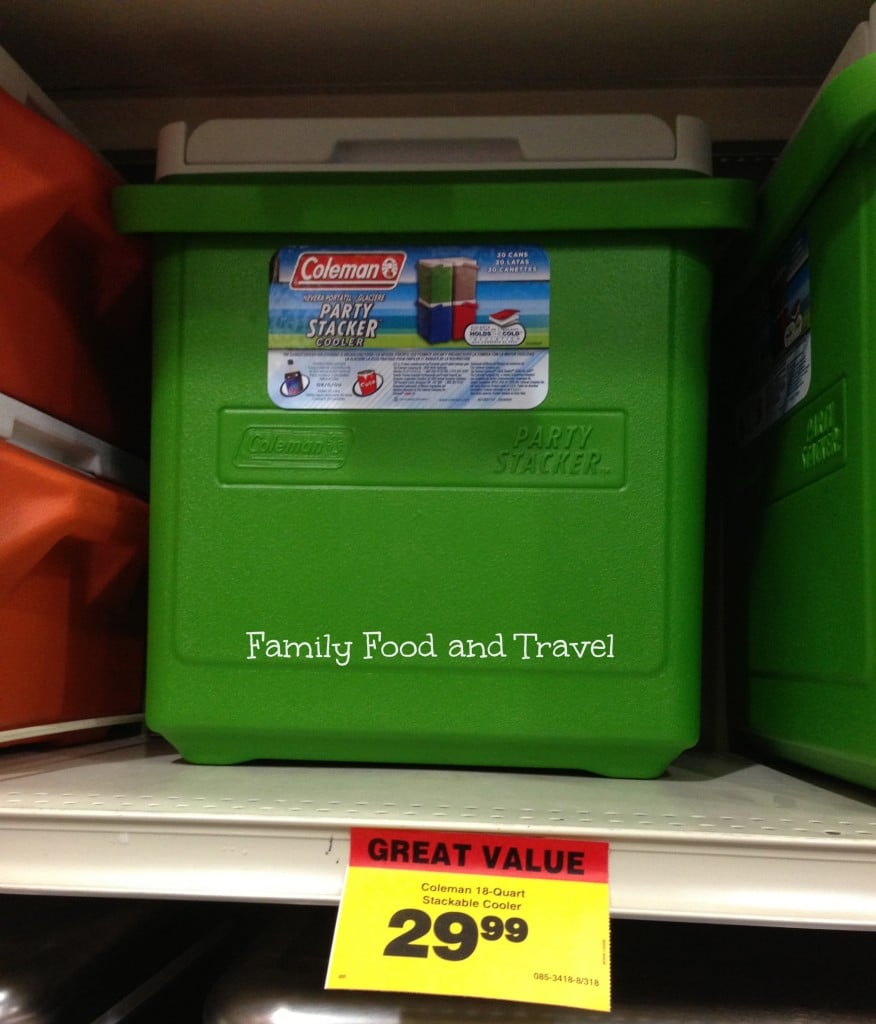 In the end we left with three things we really needed at great prices – Total bill = $80.  There is nowhere else I would recommend shopping for camping gear at.  Loved this experience buying camping gear at Canadian Tire and know that I can count on them to have good quality products at prices that fit my budget.
To view more photos from this trip – check out my G+ album.
What gear do you need to buy/replace for this years' camping season?
I am a member of the Collective Bias®  Social Fabric® Community.  This content has been compensated as part of a social shopper insights study for Collective Bias® #cbias #SocialFabric