When I first heard about Chooze Shoes I thought it was so cool that kids could buy shoes that were unique and mismatched.  I thought it was a fun idea.  Fashionable, different and something kids would love.  Then, I began to research the brand and I loved them even more.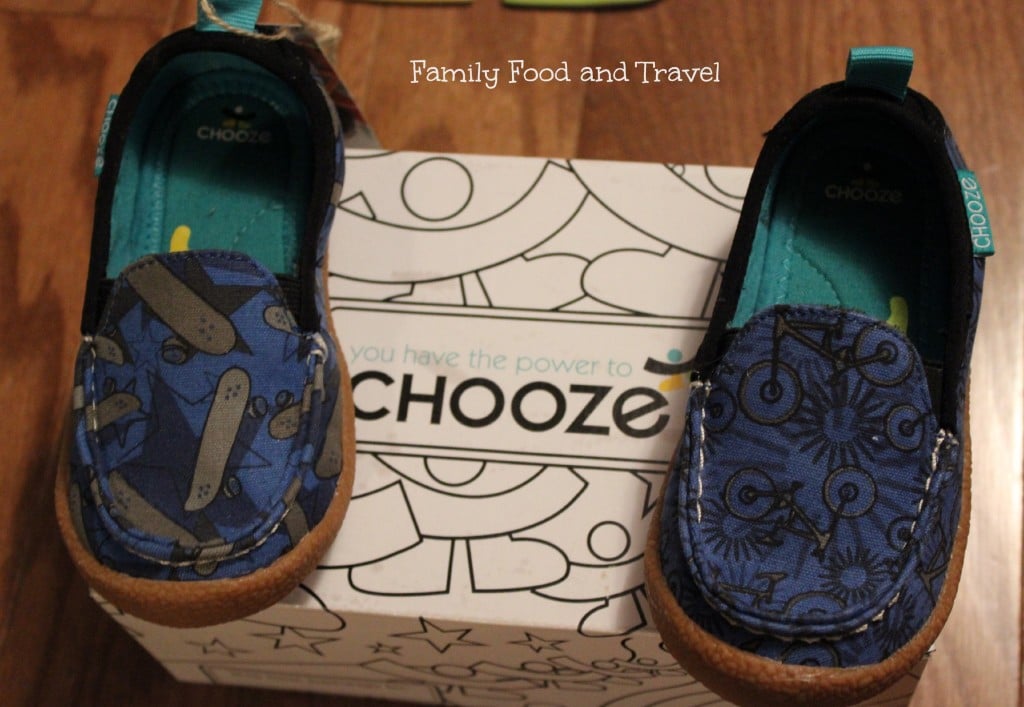 Chooze Shoes are made from 100% Cotton and 100% Vegan materials.  They feature a memory foam insole and invest all of their profits in anti-poverty programs. Chooze says "When kids (big and little) wear CHOOZE shoes, they are helping kids live better lives."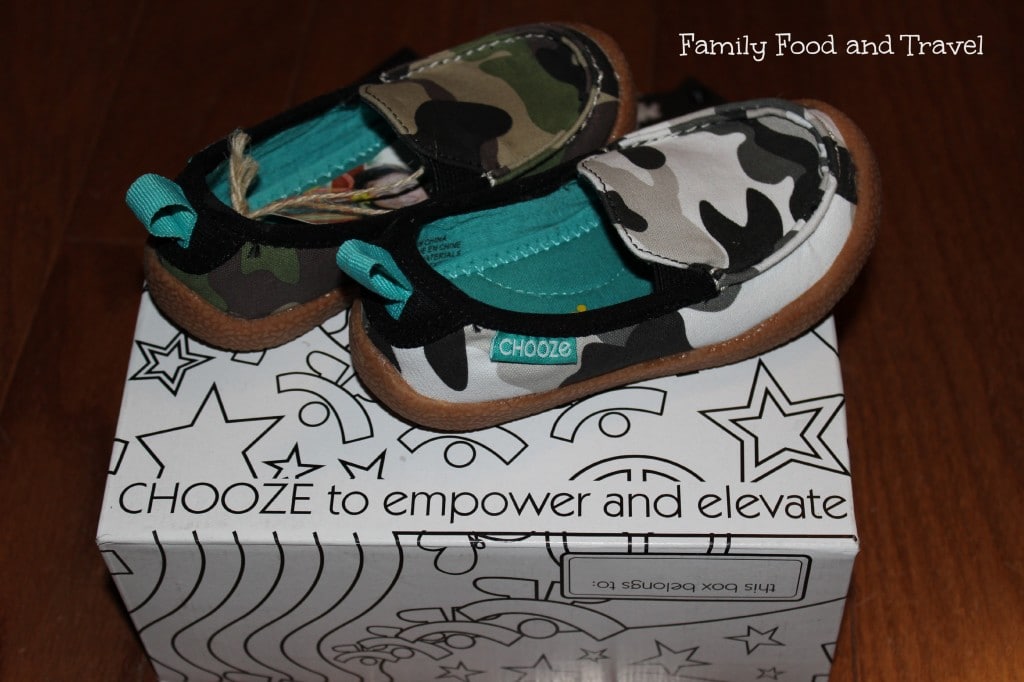 My boys love that they are different, fun to wear and they can almost get them on by themselves!
I love the opportunity to purchase a product that I know gives back.  A huge thank you to Chooze shoes for letting my family try their product.
One lucky Family Food and Travel reader will win a pair of Chooze shoes.  Contest is open to Canadian residents (void where prohibited) ends May 10.