Grow your yoga:  May 1 – 30, 2013
I'm not sure about you, but yoga is one of my favorite ways to relax, center my body and be in the moment. There is something so wonderful about being in a place dedicated to your health and fitness. My community is luck to have a Moksha Yoga in it.  Moksha is an amazing place to practice Hot Yoga and get connected to your community, your body and the world around us.
Moksha Yoga in Canada and the U.S. is launching a campaign from May 1-30 called Grow Your Yoga Campaign.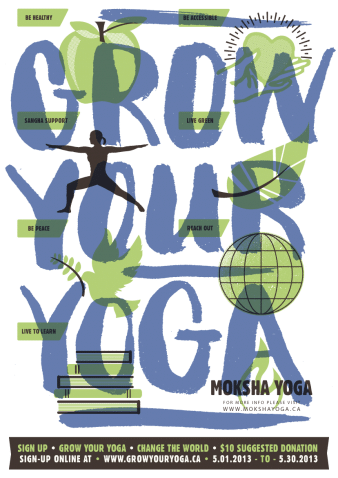 It's a 30 day off-the-mat challenge that focuses on the seven pillars of Moksha including: health, peace, accessibility and support for others.
Check out their video narrated by (one of my favorite actors) Edward Norton:
Check out this amazing program focused on protecting the ecosystems and the astounding biodiversity of East Africa through conservation.  The program directly benefits local Massai communities.
How will you grow your yoga?