Its's time to win some cash!   Your favorite Canadian Bloggers Cash Giveaway is on!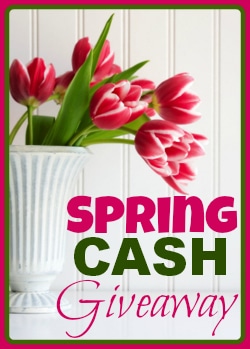 It's Spring!  Time for flowers, spring cleaning and time to outfit your family with new Spring clothes, shoes, and if you're like me you just dropped a ton of money on Spring sports for my kids.
With lots of wonderful reasons to spend money it is exciting to have an opportunity to win some cash!
I've team up with some of my favorite bloggers to offer you a chance to win:
$115 USD Cash Giveaway
Here's to free money!!
Leave a comment – what would you do if you won the money?
Contest is open World Wide!
It is only open for 1 week – Enter now.
Thanks to This Lil Piglet and Tales of a Ranting Ginger for organizing this event.