When I am travelling with my family I want to stay in a hotel that is close to the sites we want to see, is clean, safe and welcoming to families.   The Omni Hotel at CNN Center is all of these things.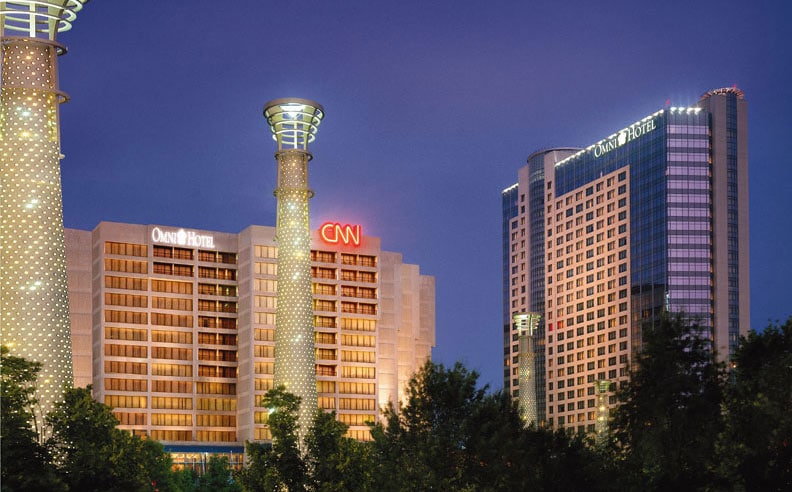 From the hotel we were able to walk to the Georgia Aquarium, The World of Coca-Cola, and other downtown sites.  Plus, the hotel is attached to CNN Worldwide Headquarters so you are just steps away from the Inside CNN tour and a really cool food and shopping area.  It was the perfect hotel in the perfect location.
Our room was spacious, bright, and welcoming.  It had everything we needed to enjoy a great stay.  As members of Omni's Select Guest program we got great perks like free morning beverage delivery (coffee and/or juice). It was so nice to have juice brought for the boys and coffee for my husband and I.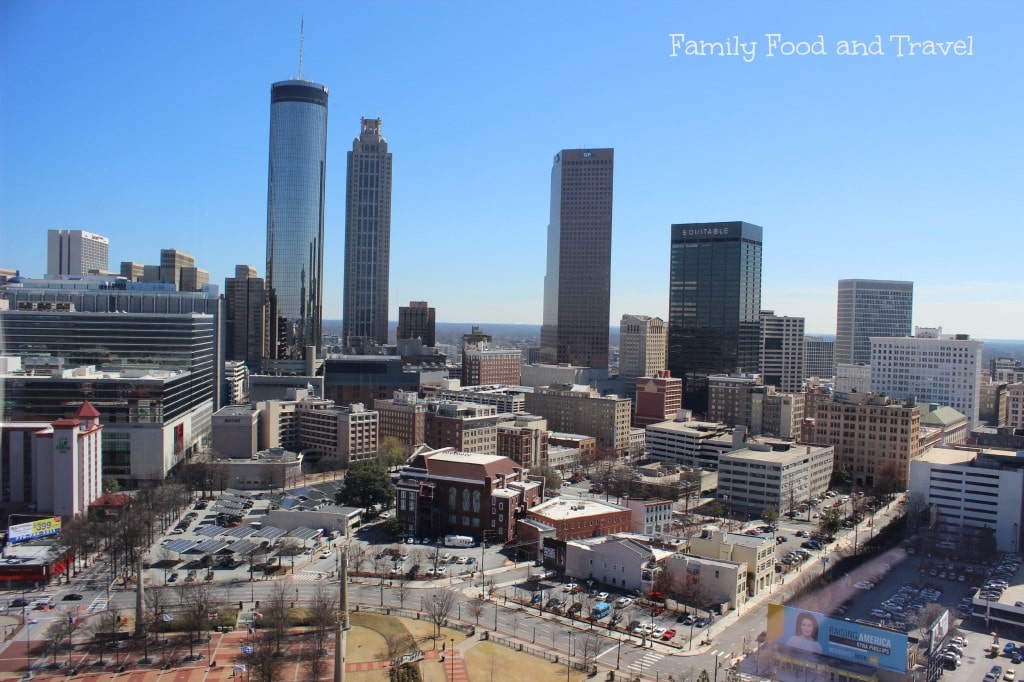 This hotel is very large.  With two towers and over 1000 guest rooms you might think it would be overwhelming.  In fact, it felt like the opposite.  Both towers had desks with friendly, knowledgeable staff.  With three restaurants and in-room dining there were many choices for fantastic food.  And, with its connection to CNN I got to look at this guy as I came down the elevator.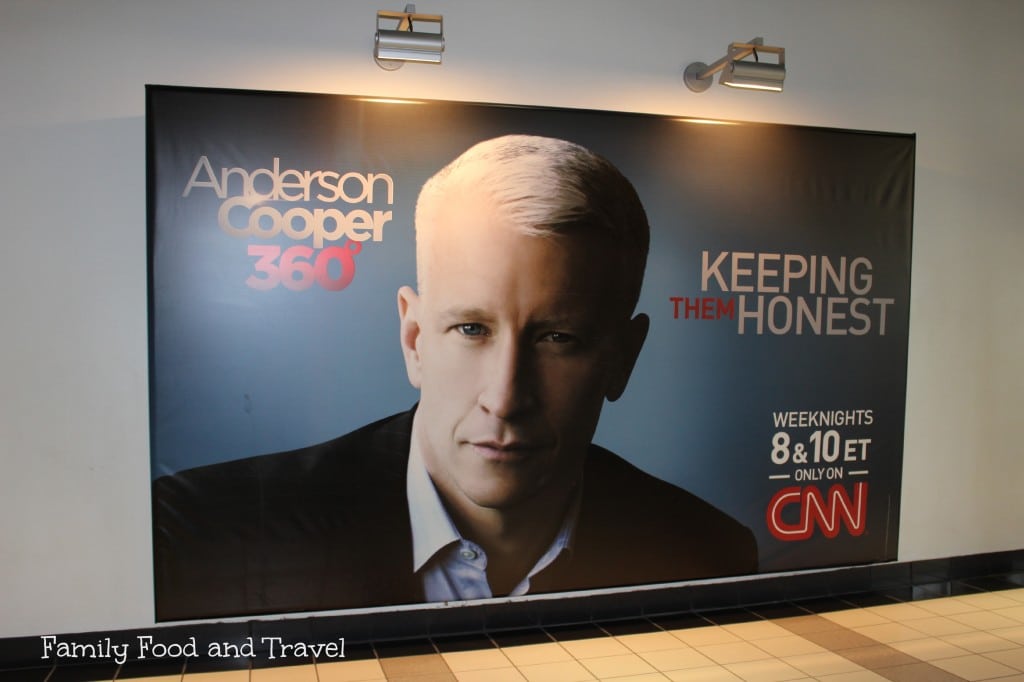 Omni Sensational Kids Program
When you are looking for a hotel for your family, there is nothing better than a kids program to make them feel special.  When we arrived at Omni at CNN Center our boys were welcomed like they were honoured guests.  They received these adorable packpacks full of crayons, a map, hacky-sack – and our boys' favorite, a magnifying glass!  Here are their Omni Sensational Kids backpacks.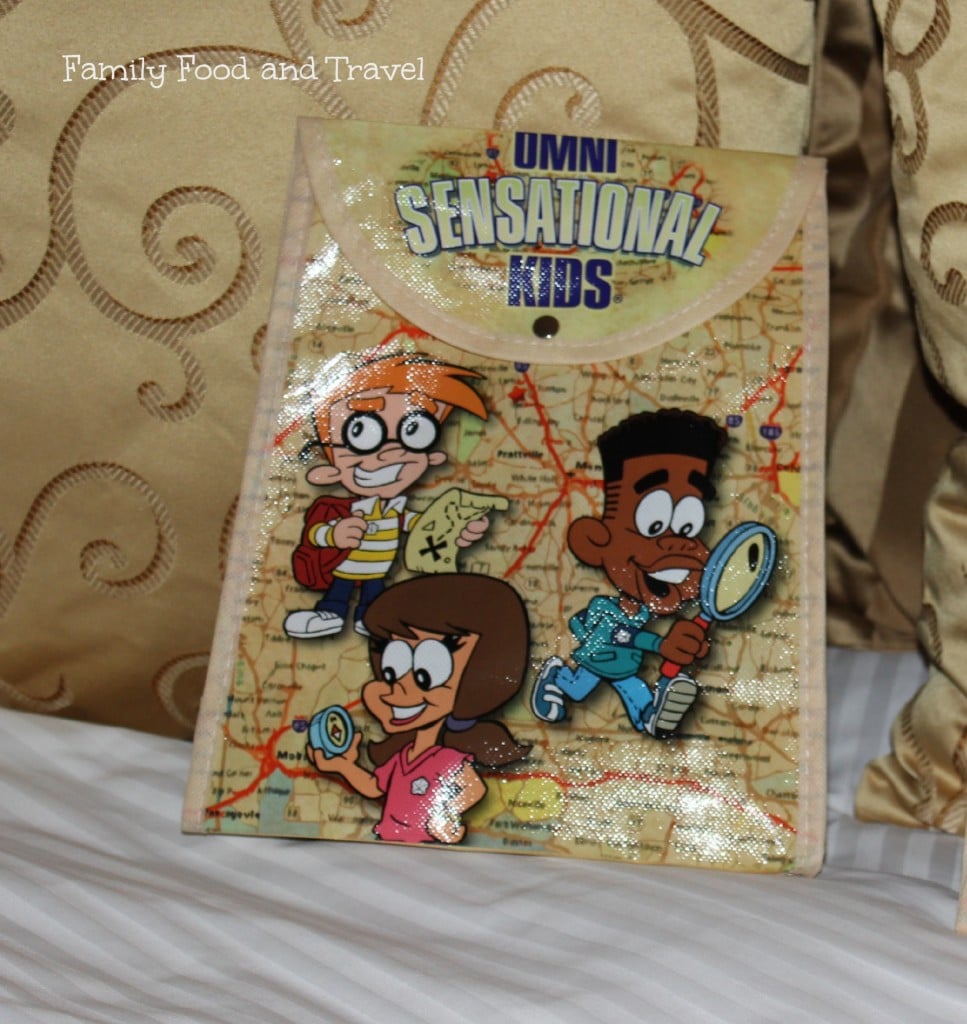 The most important part for me was that my kids felt comfortable.  Whether they were rolling their Trunki's through the lobby, or heading out for a day of adventure we loved the atmosphere of the Omni.  And, with a $5 million renovation just complete, ever guest will get to experience the best of hotel.
Would I recommend the Omni Hotel at the CNN Center – absolutely.  A beautiful hotel in a fantastic location.  I hope I get the chance to come back really soon.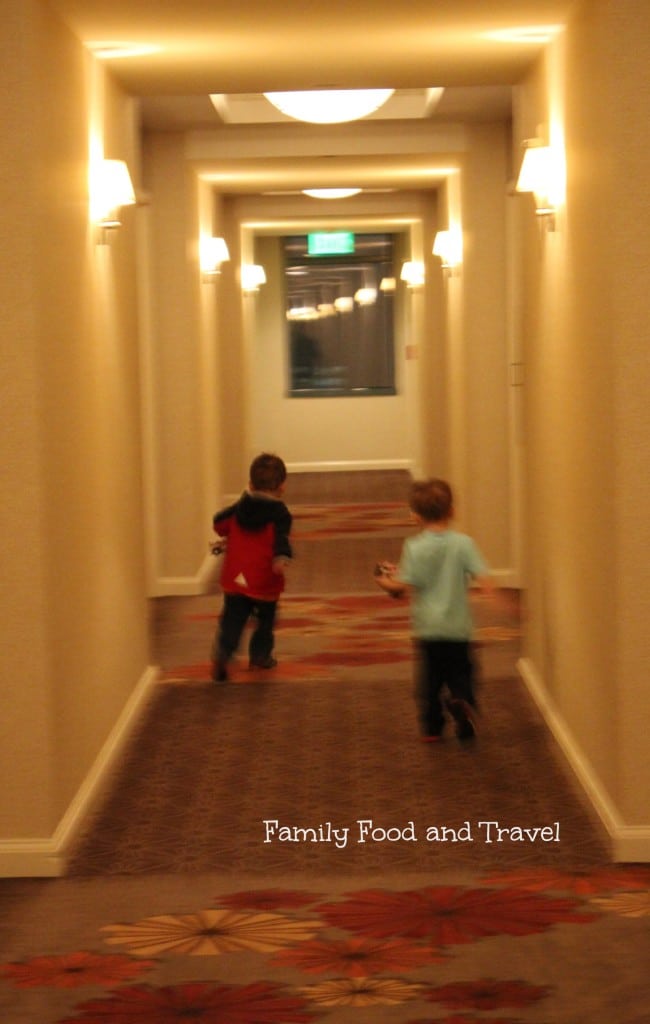 For more details check out their website at Omni Hotel at CNN Centre