Growing up in the country I have seen my fair share of racoons.  Whether they are lumbering across the road in front of our car or tearing apart our garbage, it seems they were always around.
This morning, while eating my breakfast I noticed something furry on our deck.  Upon closer inspection it turned out to be a racoon.  A sleeping raccoon.
He (or she) ripped apart our recycling and afterwards decided to take a little nap on our deck.
Strange since I am sure it has a den nearby.
Here is the little guy chilling in the mess he created: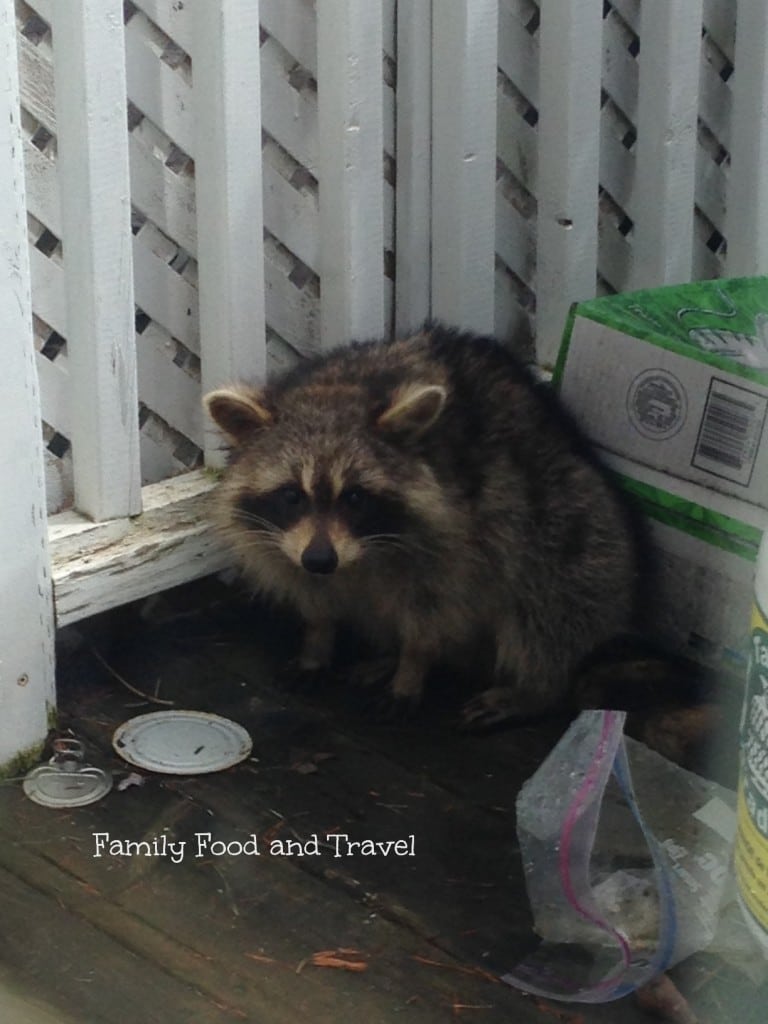 Cute right?
They seem so innocent, so ready to be picked up and cuddled, but raccoons are vicious, carry a variety of diseases and can cause a lot of damage to your house and property.
As a kid I remember loving this scene from the movie The Great Outdoors.
I first noticed our racoon friend at 8am this morning.  Now, more than 12 hours later he is still curled up on our deck.  No amount of persuasion has resulted in him leaving.
Fingers crossed that he decides to wander off later tonight!
Have you ever had a problem with raccoons?