This week in the Friday Photo Share we are blogging about the letter N.
In the midst of the cold, rainy and generally miserable weather I instantly connected the letter N with Nice France.
Linking up again this week to Maple Leaf Mommy and Mom vs. the Boys for their ABC Friday Photo Share
These are a few of my favorite photos from Nice.  I loved the Mediterranean atmosphere, the fantastic food (I had far too many Nutella crepes!) and the remarkable beauty.  The Cote d' Azur is a destination worth travelling to.
My apologies for the quality of these pictures – one of the downsides of using pictures from 2005!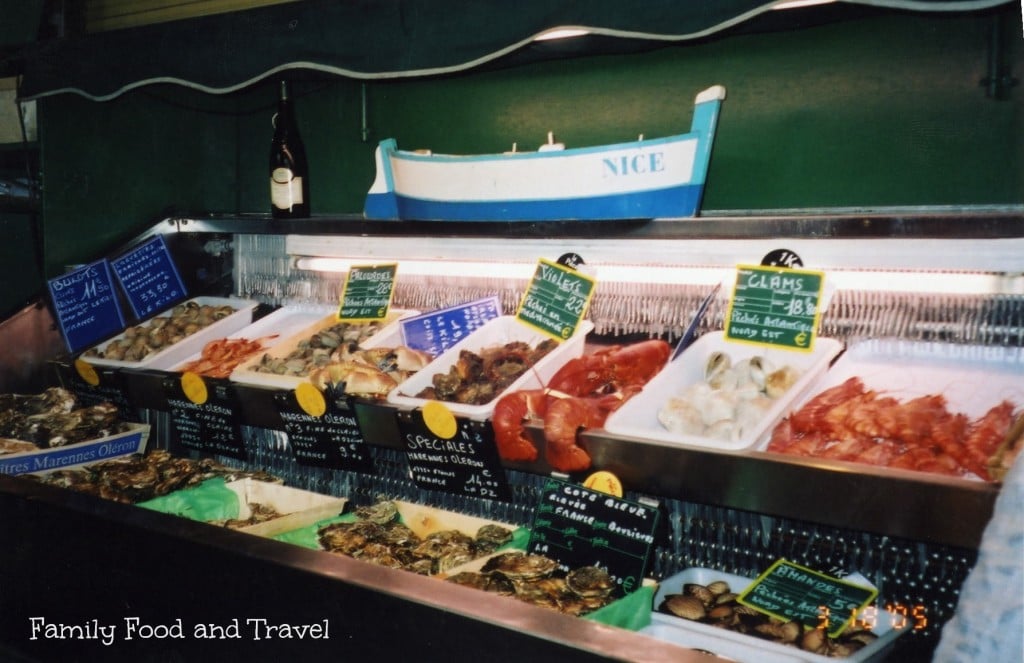 This trip was 5 years before my boys were born, and not long after I met my husband.  That March I travelled to Europe for work, with friends.  The South of France was one of my favorite locations on this trip and one that I hope to return one day soon.  Now that I will be travelling with my family I don't think we will be heading to a hostel with backpacks.  This time, I'd love to try renting a house so that we have more space and can cook while we are there.  The travel dreamer in me started looking around for options to rent a house and came across these places to stay – so many options for people looking to rent in Nice.
If you are looking for more resources on Nice – check out their tourism website – lots of fantastic info.
Have you been to Nice?  Is it on your list of travel destinations?