Our recent cruise on the Carnival Breeze was a vacation to remember.  Our twin boys loved it, my husband and I loved it and we made so many great family memories.  Like many families, food is one of our favorite things and cruise ships certainly have a reputation for having lots of food.  I was delighted to find that dining on the Carnival Breeze had tons of fantastic, fresh and delicious options.
Like every cruise I have been on there, are lots of food choices, but the Carnival Breeze had truly fantastic dining options.  From the signature dining rooms, to a coffee bar and everything in between.  A few of our favorites were the Blue Iguana Cantina (great tacos, burritos and fresh salsas), Guy Fieri's Burger Joint (amazing burgers and indulgent toppings), and Pizza Pirate (24 hour hand tossed pizza). And the 24 hour ice cream and frozen yogurt was fantastic!  I had to limit myself or I would have been eating ice cream all day :)
One of my favorite parts of the eating options on the Carnival Breeze was the beautiful areas to sit.  Whether it was a table overlooking the ocean, or one in the buffet area, the ship did a great job at making the sitting areas seem cozy, and not like a bit public eating area.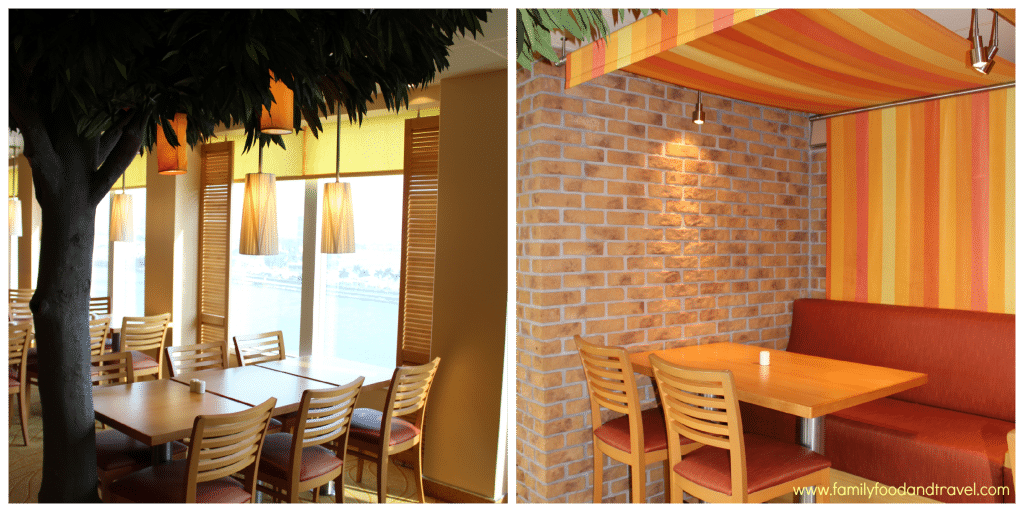 Our boys favorite was Pizza Pirate – really delicious pizzas – Quattro Fromaggio was the big hit with our family!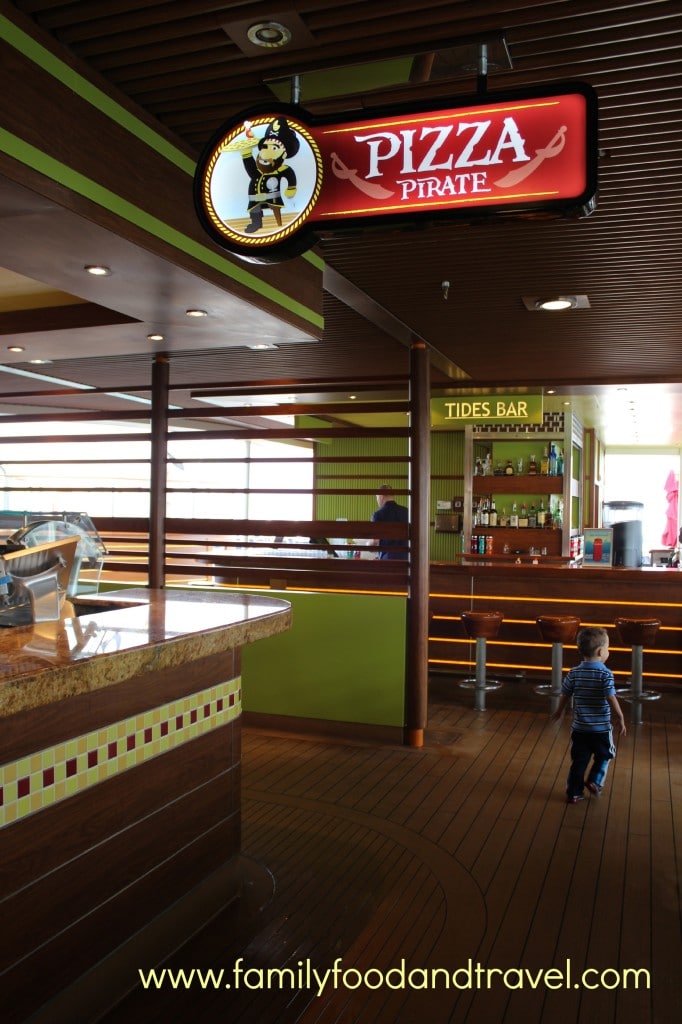 One of my other favorite options on any cruise ship is the 24 room service.  Most days we chose to have breakfast brought to our room so that we could enjoy it on our balcony in our pjs.  With no cost (other than a tip) I feel that the room service is such a luxury, one I rarely can afford in a hotel.
From a burger by the pool, to a fine dining meal in the dining room or steakhouse, the Carnival Breeze does not disappoint.  Whatever your food preference, they are sure to have it!
Interested in learning more about the ship – read this blog post.
Have you cruised before?  What are you favorite dining options on a cruise ship?