Unique Family Friendly Restaurants in New Orleans
If you start researching the best places to eat in New Orleans, you will quickly discover that many establishments lean towards an adult-only crowd. Fortunately there are several fun family themed restaurants throughout the city with something to offer every member of the family. Below we take a look at some of the more unique family friendly restaurants in New Orleans.
Steamboat Natchez Dinner Cruises
If you have ever wanted to see New Orleans by sea or just want a unique way to see the city, a Steamboat Natchez Dinner Cruise would be a great option. The cruise takes three hours in total and there is both indoor and outdoor seating. In addition, the engine room is open to tours for those wanting to learn more about the operation of the steamboat. For those that love live jazz music, the Dukes of Dixieland perform live during the short cruise. The menu is a New Orleans style buffet that the whole family will enjoy.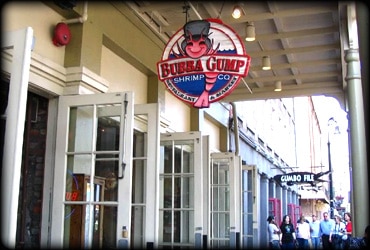 Bubba Gump Shrimp Co
If you loved Forest Gump, then you should take a visit to the Bubba Gump Shrimp Company. Located on Decatur Street, this restaurant pays homage to the classic movie starring Tom Hanks. The restaurant is complete with wall-sized murals, memorabilia from the movie, and movie inspired dishes such as Bubba's Far-Out Dip, shrimp, shrimp gumbo, fried shrimp, baked shrimp, coconut shrimp, and other things not involving shrimp.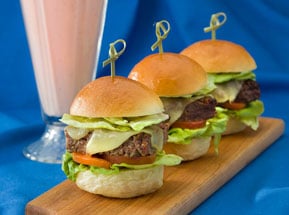 American Sector
The American Sector located on Magazine Street is located inside the National World War II museum and is a great experience for any family as the restaurant is not only decorated like a 1940's style restaurant, but the menu is also from the 1940's. The menu is also very kid friendly serving items you don't normally find on many menus like bologna sandwiches, grilled ham and cheese, and more. For an additional small fee, kids actually get a souvenir lunchbox with their meal that they can take home.
What is your favorite place to eat in New Orleans?