The Carnival Breeze – one of Carnival Cruise Line's newest ships is a grand, beautiful vessel.
We cruised in March on the Carnival Breeze and were in awe of its fun, modern, bright, and comfortable.
A magnificent ship that can hold 3690 passengers, 1386 crew and measures an astounding 1006 feet!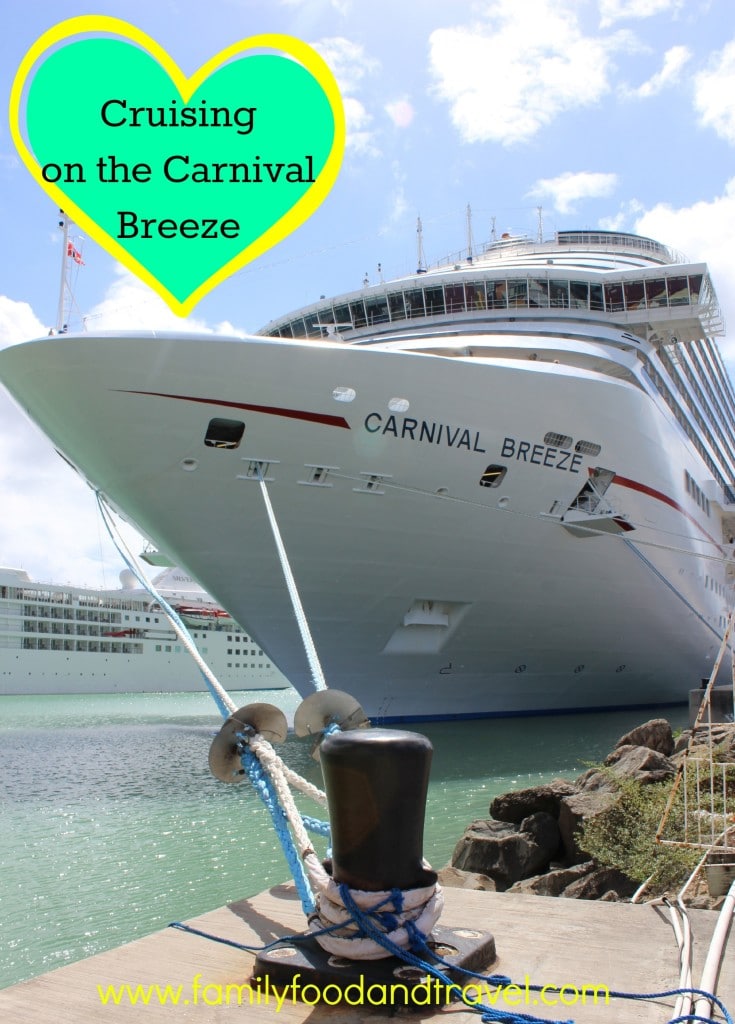 My husband loved the new George Lopez Punchliner Comedy Club and we all attended the Punchliner Brunch with great food and a few laughs.  We loved being able to take our kids to Camp Carnival so that my husband and I could enjoy some time together and do a few things the kids can't do (like suntan!).  Carnival's kids programs offer options for 2-17 year olds.  We felt safe and secure with their procedures and appreciated that they gave us a cell phone to carry when our kids were there.  If there was a problem, or the kids needed us, they would just give us a call.  The boys loved the women that worked there and had so much fun doing the activities, watching movies and making crafts.
The open decks on the Carnival Breeze have tons of fun things to do.  From Waterworks, to the first high ropes course at sea, to the pools and hot tubs, there is lots to do, and tons of open space to enjoy the fresh air.  Like all cruise ships lounge chairs are at a premium.  But, I was really happy to see deck staff keeping an eye on people 'reserving' chairs.  If not attended within 40 minutes, the chairs would be released to another guest.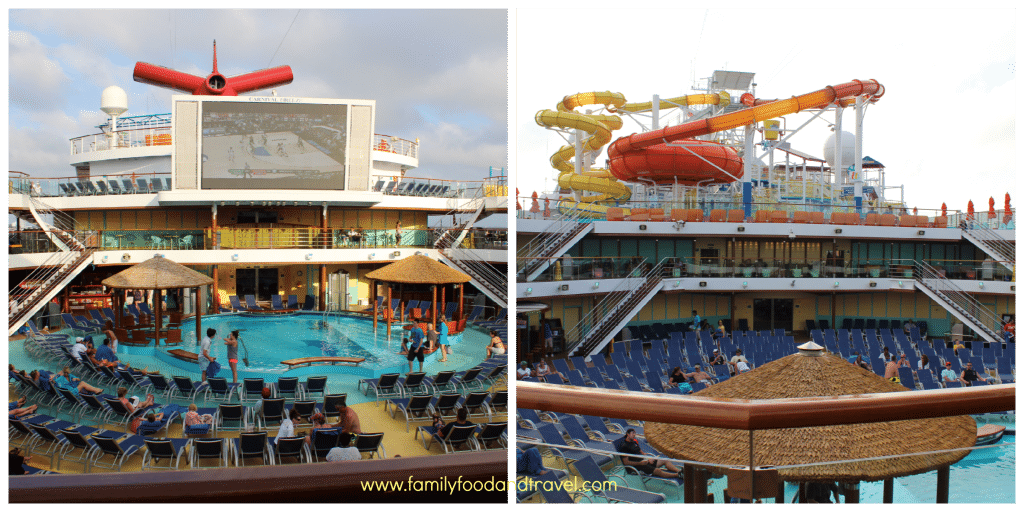 While we didn't take our boys (since they are only 3) we did try out the Thrill Theatre – Carnival's 4D Theatre – a really cool experience!
Our favorite 4D film was Ice Age :)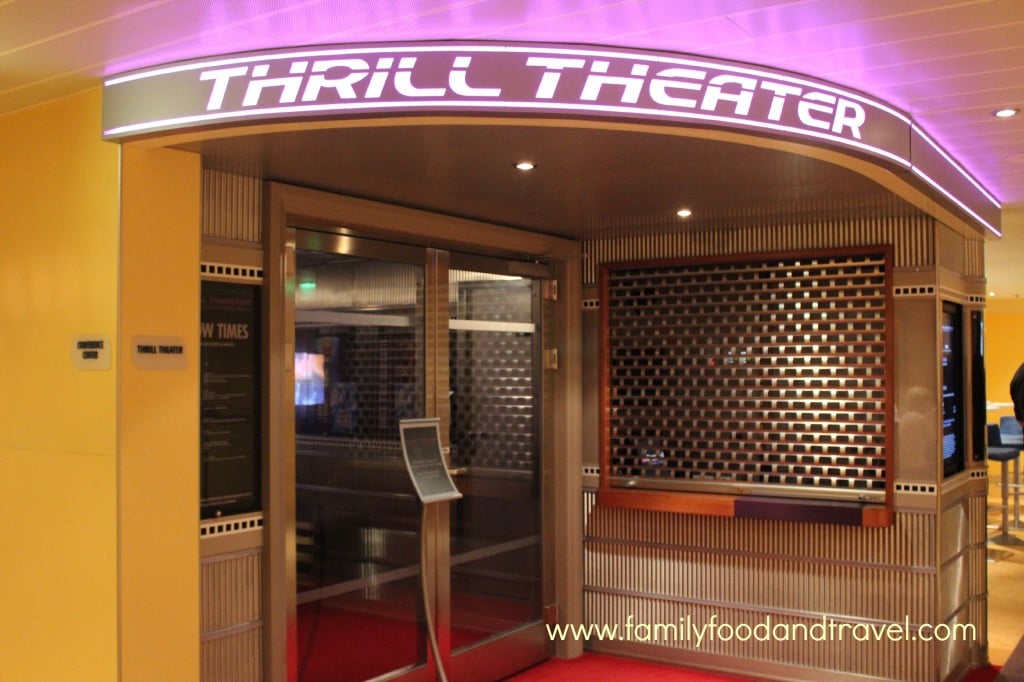 One of our boys favorite parts of the ship were the glass elevators in the atrium with these beautiful lanterns stretching more than 11 floors.  The twinkling lights on the walls gave the effect of stars glinting in the night sky.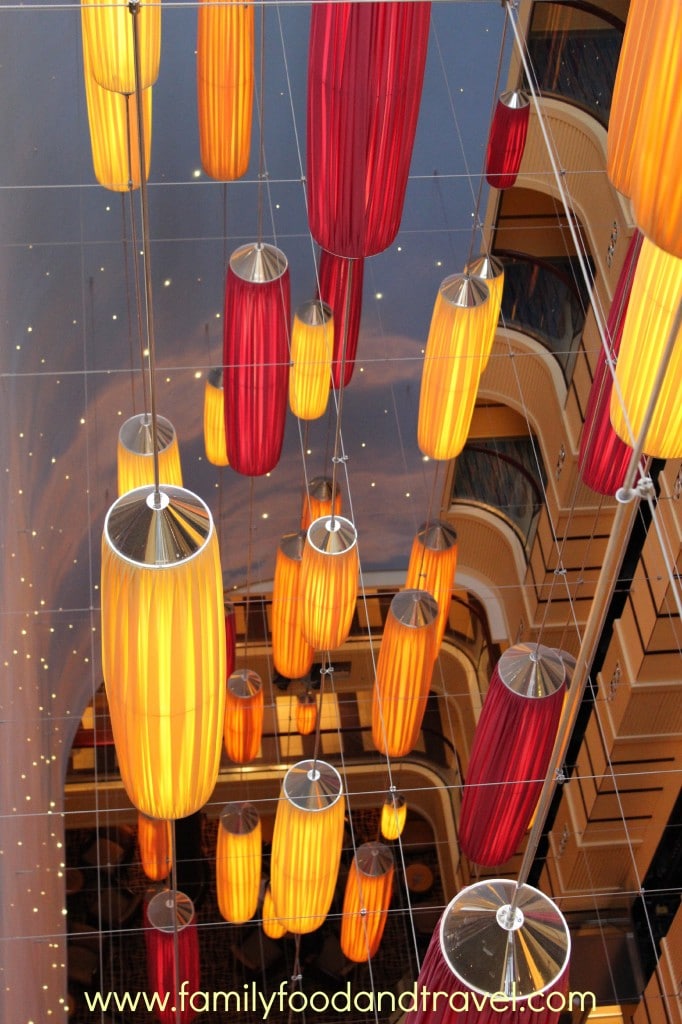 My favorite part of the Carnival Breeze?  Cruising with my family.  So many fantastic memories were made on this ship.  I cannot wait to go back!
Looking to see the whole ship?  Check our Carnival Breeze's Virtual Tour
Looking to read more of our cruising adventures and tips?  Check out some of my other posts.
Have you been onboard the Carnival Breeze?  What did you think?