Boarding a cruise ships is exciting, confusing and can be frustrating.  With more than 3000 people to get on board in a few short hours, there can be long lines.  But, with these tips for boarding a cruise ship you will be ready to set sail!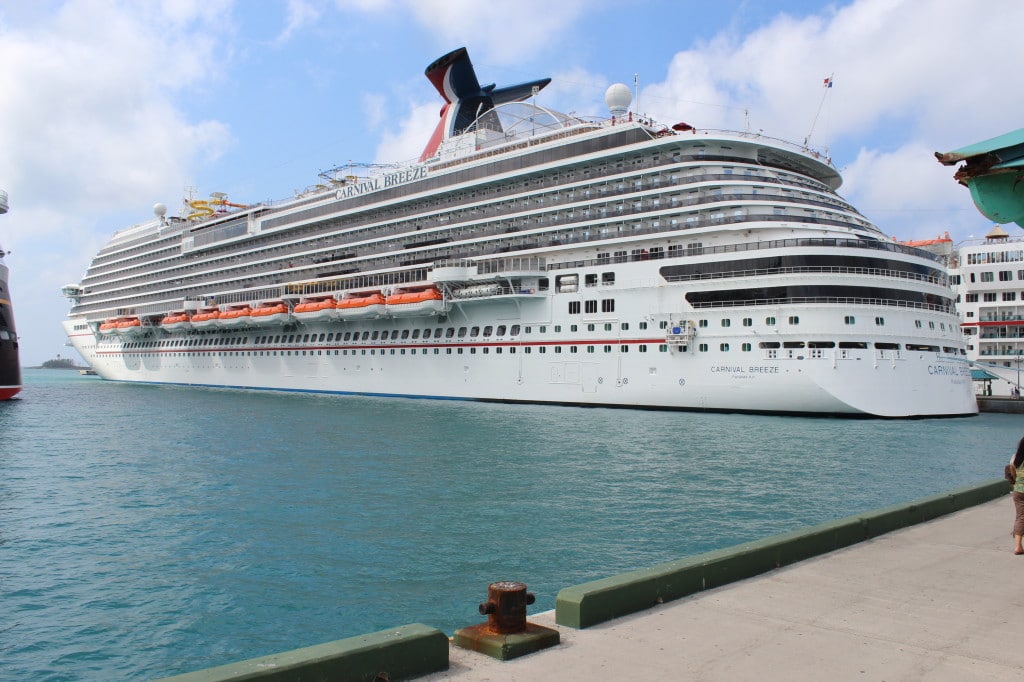 4 Things you need prior to arriving at the ship:
1. printed copy of your boarding pass
2. printed out luggage tags
3. passports and any other landing documents (i.e Permanent Resident card, U.S. Visa, etc)
4.onboard account set up
The 411 on the boarding process
If you are new to cruising, the boarding of a cruise ship can seem like a laborious and at times tedious process. Like an airport, a cruise ship has strict security and needs to abide by the security requirements of your country of departure.
You will check your luggage outside onto luggage carts. Your luggage will then be transferred to large square luggage containers which are loaded onto the ship via a crew area. Luggage is then sorted into decks and areas and brought up to your staterooms by a variety of hard working, and often exhausted crew members. Note: your luggage may not arrive at your stateroom until after dinner so you need to ensure that you have anything you will needed before then in your carry on luggage (i.e. Bathing suits, change of clothes, supplies for your children – diapers, toys etc.)
Once you have checked your luggage, you will enter the cruise terminal. Each ship will have a cruise terminal dedicated to just that particular ship. Upon entering your boarding passes will be checked, then your passports scanned and authorized. Any important information needed will be checked and verified. Then, like an airport your carry on luggage will be scanned and you will need to pass through a metal detector. Once through security you will go up escalators/elevator to the level of the terminal where you will have your personal documents scanned again. Photos will be taken that are connected to your cruise card and are used to verify your identity on the ship for purchases and for entering and exiting the ship at ports. If you haven't set up your onboard account, you will be asked for a major credit card, or a cash deposit to be given. Once you have completed this process you will be given your room cards, a map of the ship and any other necessary documents. Then, you will be ready to board!
Once you are on board
Usually boarding happens another level or two up (so that you can enter the ship on the right deck). Once you walk the gangway you will enter into a main foyer. You may then proceed to your stateroom to drop off carry on luggage but be prepared that it may not be ready if you board the ship early. Crew have only a few short hours to turnover the whole ship from the previous cruise so with an average of 10-15 of cabins per stateroom steward they need time to get it ready. Be patient, understanding and kind. Stateroom stewards have one of the most challenging jobs on the ship, especially on embarkation day.
Once you've settled in, head out to explore your new floating city, grab some lunch, a poolside drink special or just marvel at the beauty of the ocean.