This week in the ABC Photo Share we are blogging about the letter "K"
Each week I think for hours about what I am going to link up.  This week I decided to go with one of my favorite green things – Kale!
K is for Kale
Linking up again this week to Maple Leaf Mommy and Mom vs. the Boys for their ABC Friday Photo Share
I remember reading about Kale long before I tried it.  Articles about its nutrients and health benefits seemed to be everywhere.  I admit, I was skeptical.  Not because I don't love healthy food but because I get frustrated with food 'fads'.  It seems every couple of years there is a focus on one thing and its everywhere.  But, much to my surprise, I not only loved Kale when I tried it but was also amazed at how versatile it is.
So, this week I am going to share with you some of my favorite Kale recipes (from the blog archives).
This one is a standby at our house.  A favorite in the Spring and Summer, but delicious anytime:  Kale, Quinoa and Cranberry Salad
Love soup?  Well, this is will be your Kale favorite:  White Bean and Kale Soup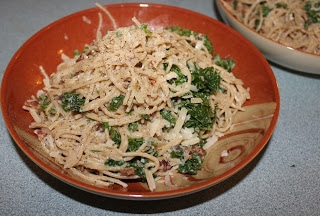 A modern twist on a classic recipe:  Spaghetti Carbonara with Kale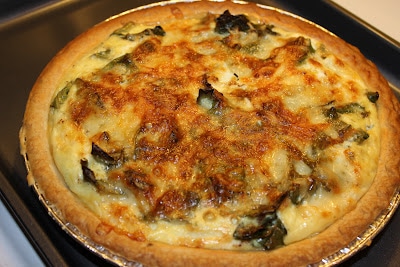 A breakfast or lunch Kale creation:  Kale and Aged Cheddar Quiche
Do you like Kale?  What is your favorite recipe?