Yan Martel's Life of Pi is one of my favorite books.  When I read it years ago I was captivated by the story and the multiple interpretations of it.  I gave it to my husband (when we were dating) and we had numerous long chats about the Tiger and story of Pi Patel and his journey.  When I heard they were making a film version I was a bit perplexed as to how exactly they would recreate a book with so much mystery and beauty.  Director Ang Lee create a movie far beyond my expectations.  It is truly breathtaking.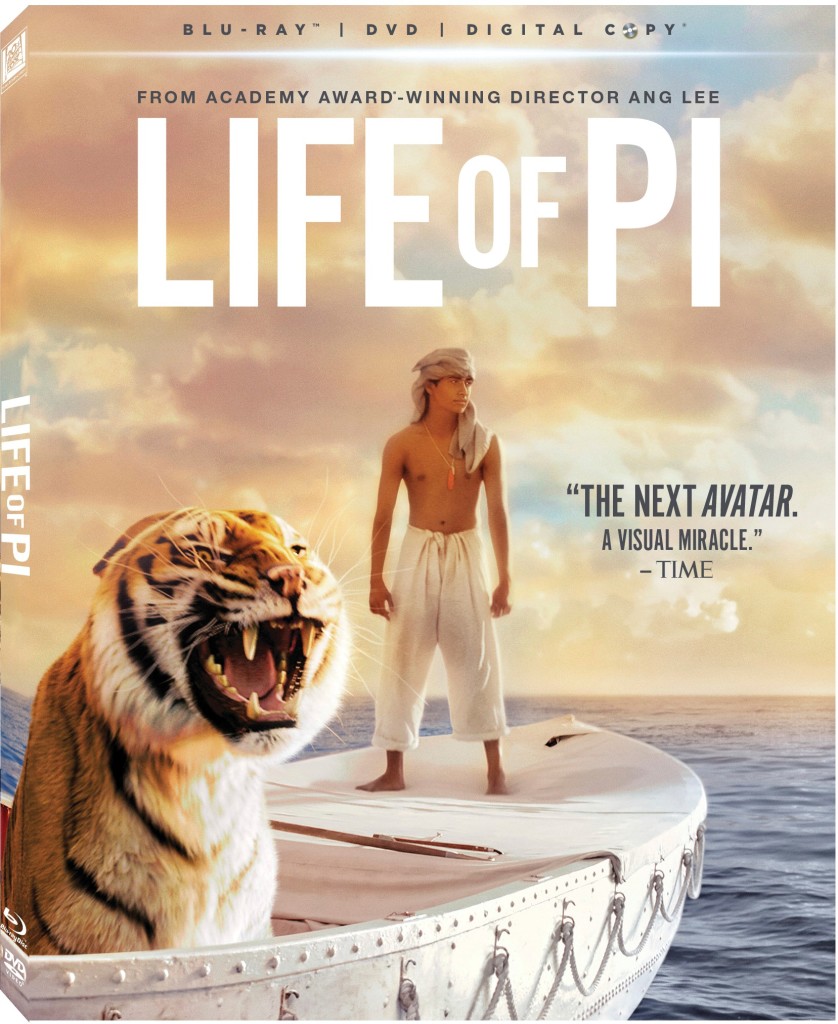 And you can now own the movie, Life of Pi on Blu-Ray and DVD (release date = March 12, 2013)
Here is some information about the film and its 3D BluRay for Home use:
A "magnificent and moving" (Peter Travers, Rolling Stone) motion picture event that has been hailed as "a masterpiece" (Betsy Sharkey, Los Angeles Times), taking in over $500 million in worldwide box office.  LIFE OF PI follows Pi Patel, a young man on a fateful voyage who, after a spectacular disaster, is marooned on a lifeboat with the only other survivor, a fearsome 450 lb Bengal Tiger named Richard Parker. Hurtled into an epic journey of adventure and discovery Pi and his majestic companion make an amazing and unexpected connection.
One of the latest developments in the world of home entertainment is the introduction of 3D Blu-ray. Ang Lee made the most of 3D technology in the making of Life of Pi, which is being released on 3D Blu-ray March 12. The 3D Blu-ray will allow select bonus features to be seen in 3D, which is a first for the market.
All the major studios now release their blockbusters on 3D Blu-ray. Popular 3D titles from 20th Century Fox include Avatar and Prometheus and with older titles such as iRobot now re-mastered for 3D Blu-ray release it looks like we will be viewing more and more of our favourite 3D films at home this year.
One lucky Family Food and Travel reader in the US/CAN will win Life of Pi