I somehow bought an excessive amount of broccoli and spinach.  Intending to make my favorite vegetable soup  but feel inspired to try something different.  I found this recipe on MarthaStewart.com and thought it sounded delicious.  As usual, I made my own tweaks and changes but I stayed really true to the recipe.  It is a really green soup (perfect for St. Patrick's Day), and delicious!
Broccoli and Spinach Soup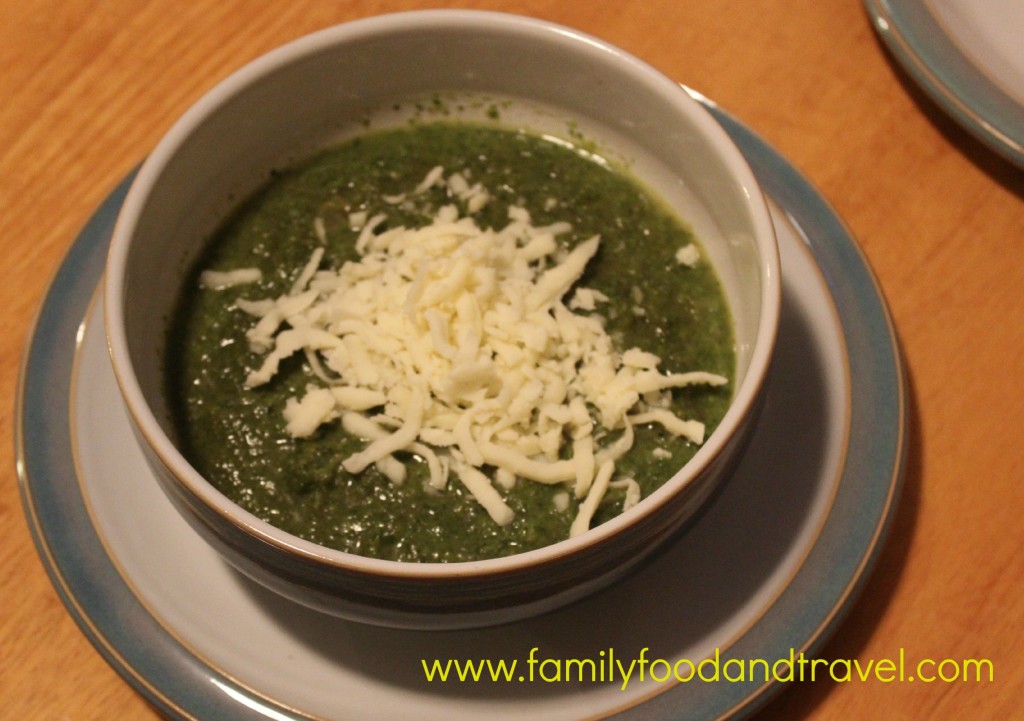 1 tablespoon olive oil (I used a basil infused olive oil)
1 large white onion (you could also use a leek)
4 cups low-sodium chicken stock
6 cups of chopped broccoli, chopped
6 cups of raw baby spinach
1/2 cup freshly grated Parmesan
2 tablespoons tahini
Coarse salt and freshly ground black pepper
1 lemon, cut into wedges
Directions
Heat oil in a medium saucepan over medium-high heat. Add onion and cook until tender and slightly browned, about 4 minutes. Add stock; bring to a boil. Add broccoli and cook, covered, until bright green and tender, about 2 minutes.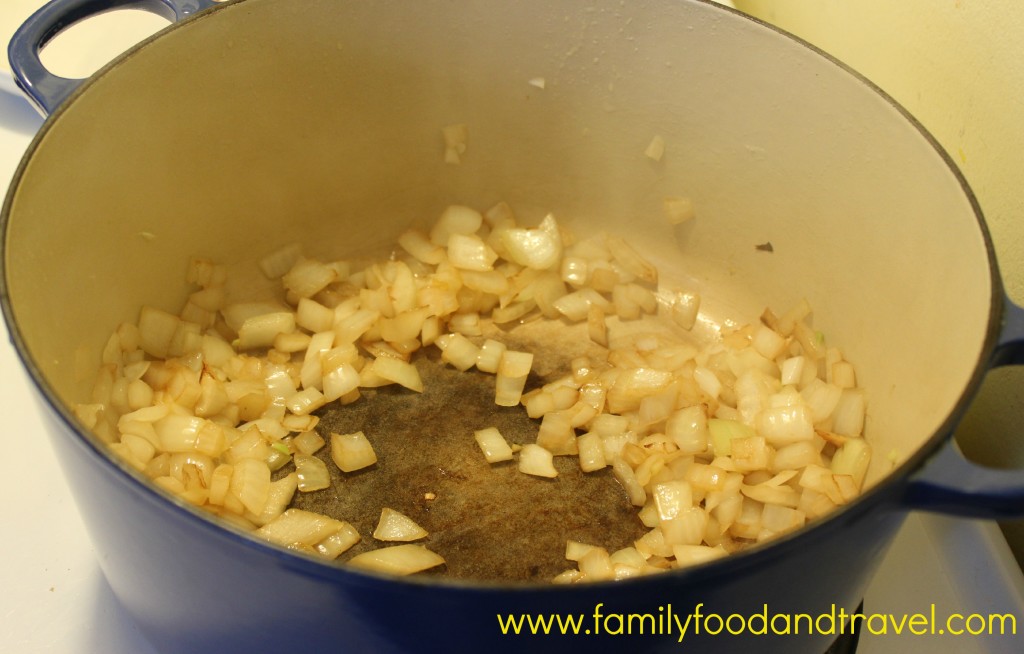 Remove from heat. Stir in spinach, Parmesan, salt, pepper, and tahini. Let cool slightly. Season with salt and pepper.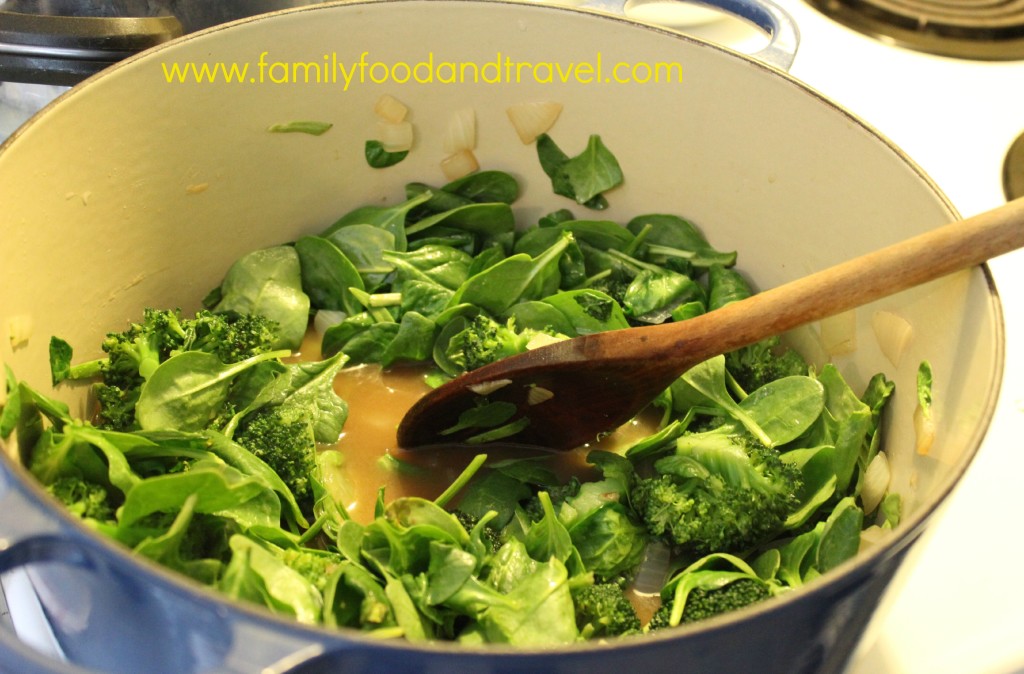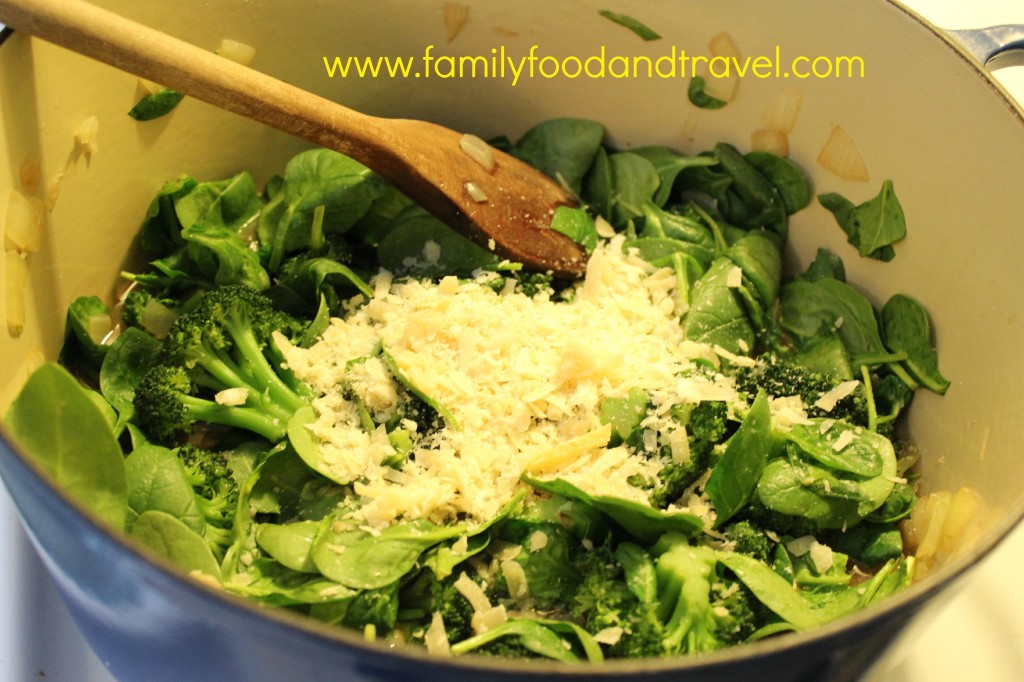 Working in batches, puree soup in a blender until smooth. 
Serve with a lemon wedge, or fresh grated Parmesan
 cheese.