I am not much of a Do-it-Yourself person.  I wish I was.  But, honestly my schedule is nuts and when I am not working or blogging I love to just relax and do very little.
However, my collection of necklaces was getting totally out of control and tangled on the funky Umbra holder I had.
One night, while surfing Pinterest I came across a variety of ideas that inspired me to take on a project to create something sturdy, cool looking, and functional.
DIY Necklace Organizer
Step #1:  Pick a location in your bedroom that can hold the organizer and get the dimensions
Step #2: Head to your nearest antique shop/thrift store/hardware store and pick up an assortment of drawer pulls.  I got mine at the Habitat for Humanity ReStore.  Awesome selection – 9 drawer pulls for $11.00!  So inexpensive.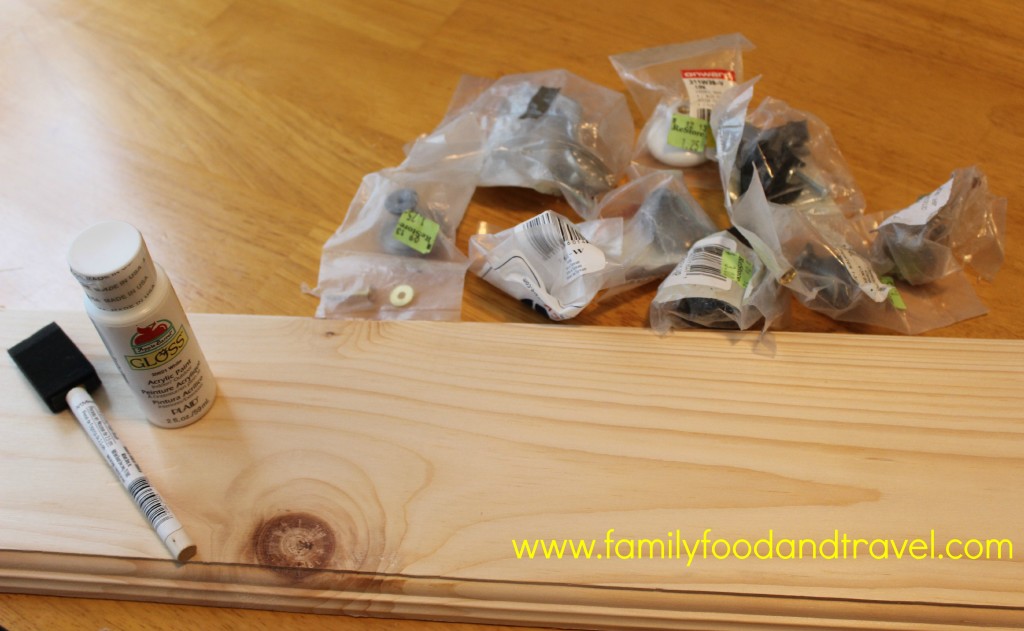 Step #3: Find a board you want to use, or go to a hardware or craft store and purchase one.  Get hanging hardward for the board if it does not come with it. Mine is from Michael's.
Step #4: Paint it the colour you want.  I used craft store White Glossy Acrylic Paint.
Step #5:  Mark our spots for drawer pulls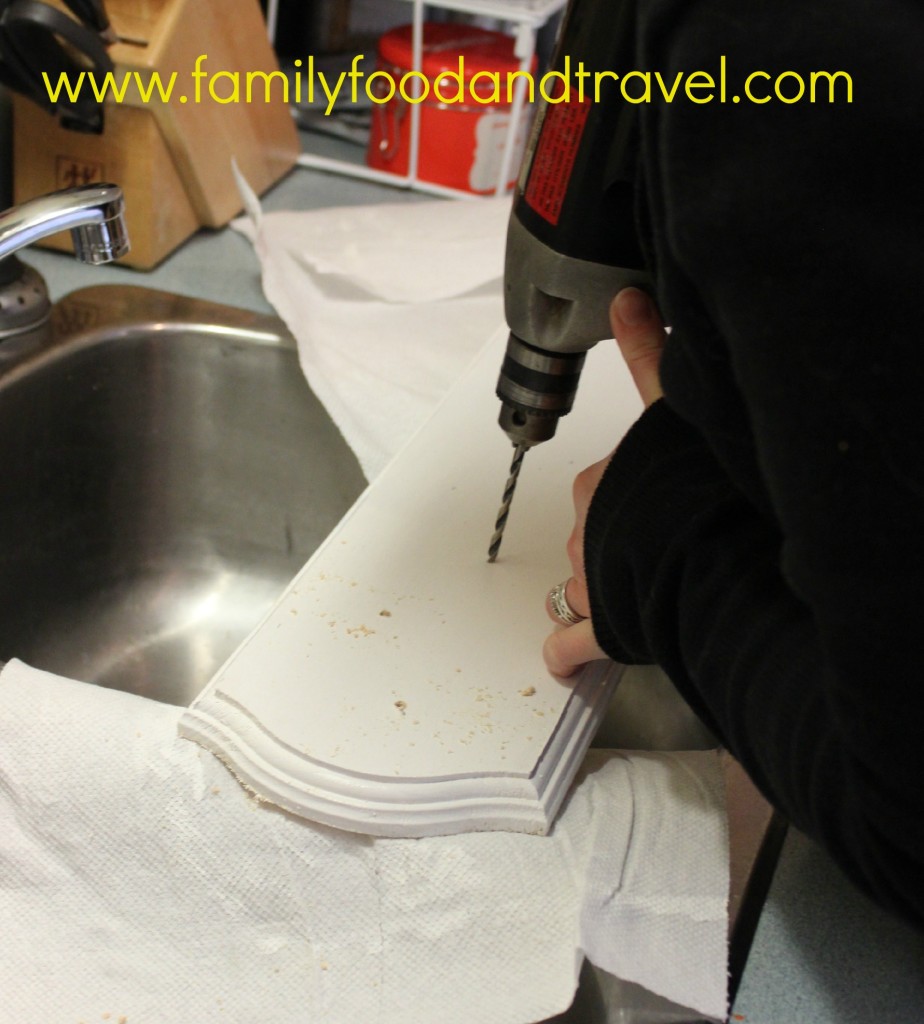 Step #6: Drill holes for drawer pulls
Step #7: Attach hanging hardware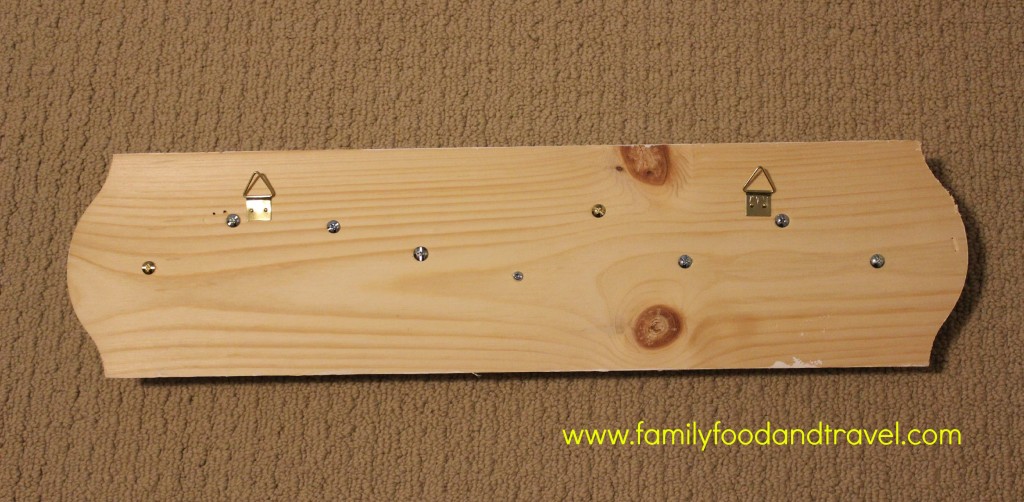 Step #8: Attach drawer pulls
Step #9: Hang on the wall
Step #10: Fill it with all of your amazing necklaces!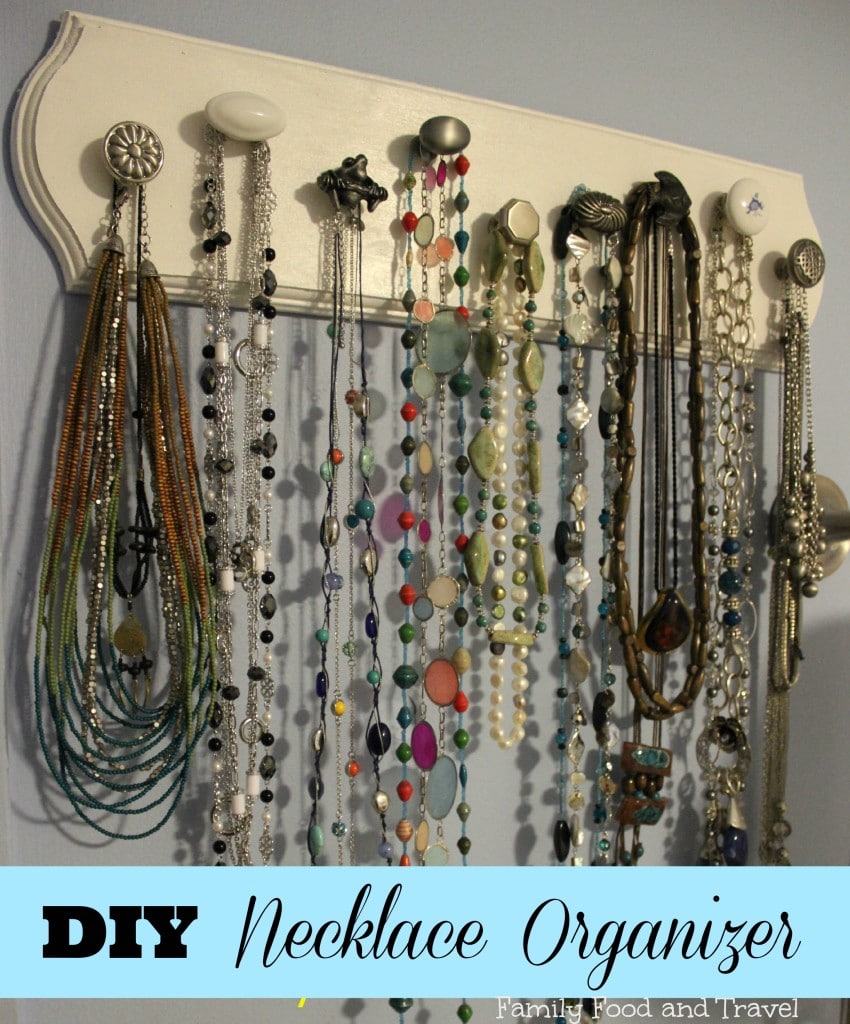 I was really happy with the outcome.  The organizer looks great, is functional and my necklaces are spaced out, easy to find and untangled.
This project was easy, fun and a wonderful creative outlet.
What is your favorite Do-it-Yourself Project?