Last night I went to see my celebrity crush in concert.  For as long as I can remember I have been madly in love with Jon Bon Jovi and his band, Bon Jovi.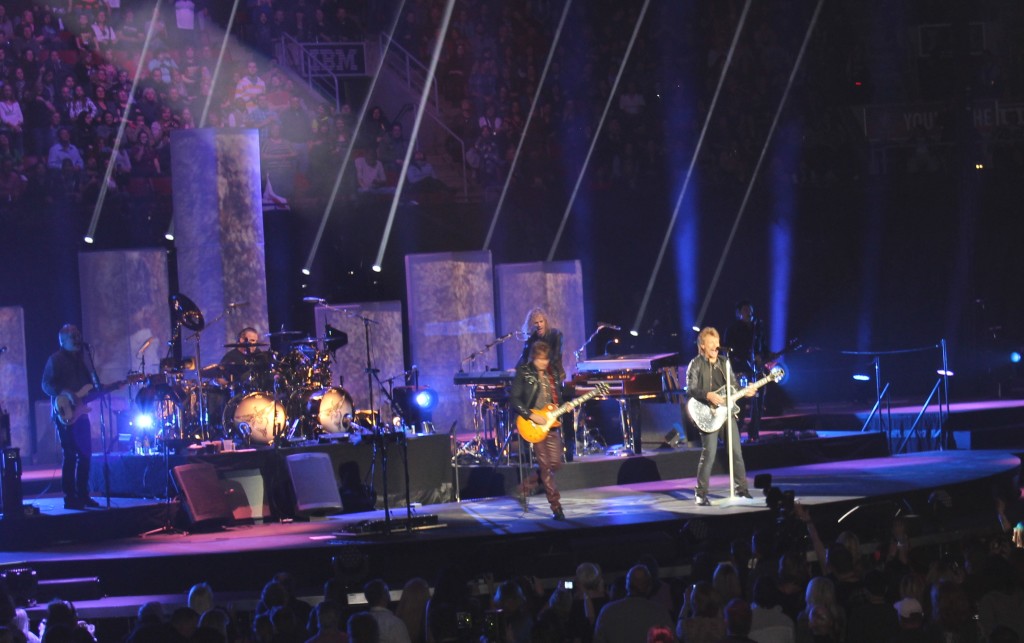 My best friend from Kindergarten and I used to perform air bands/lip synch performances of Bon Jovi's hits in her basement.  We idolized them.  We read every word every written about their professional and personal lives.  We loved them, big hair and all.
Years later, I still love them.  Whether I am listening to their Greatest Hits of a new release I am drawn to their music.  There isn't a car trip that hasn't involved me singing Livin' on a Prayer at the top of my lungs.
Their music reminds me of my childhood, first dates, first loves, and everything in between.  It is the music that has been the soundtrack to my life and a constant on my record player/Walkman/Discman/iPod.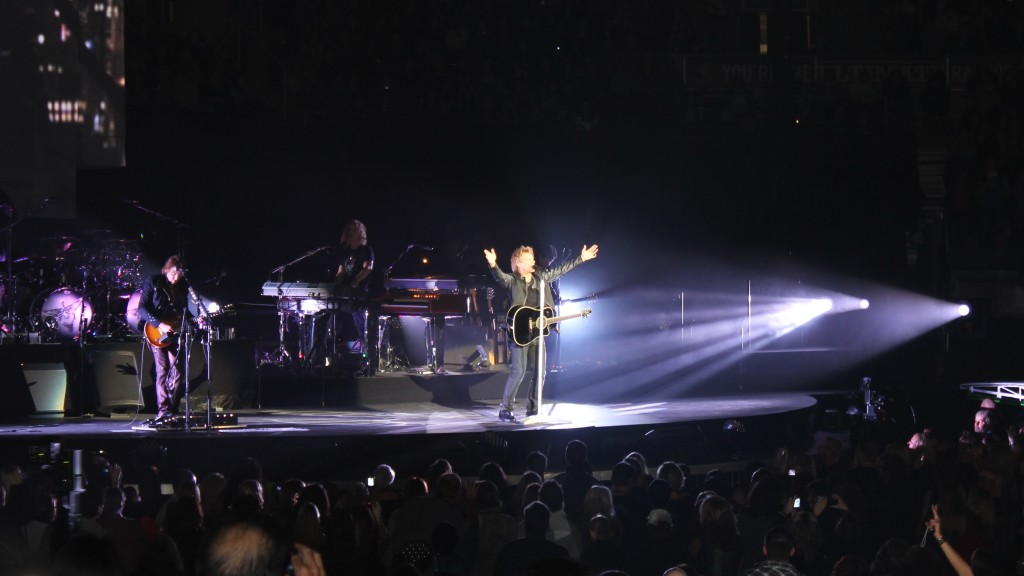 Last night was my 5th time seeing them in concert.  Yes, many of the songs are the same, but every performance is different.  The stage show, the interaction with the crowd and the pure love they have for performing is apparent in every song they sing.  After 30 years of performing, writing, and producing music you'd think they would be tired, disengaged and ready to sit back and enjoy their riches.  Bon Jovi is a rare gem in the music world.  They haven't conformed to the over produced shows or the glitz and the glamour of newer artists.  It really is all about the music and their fans.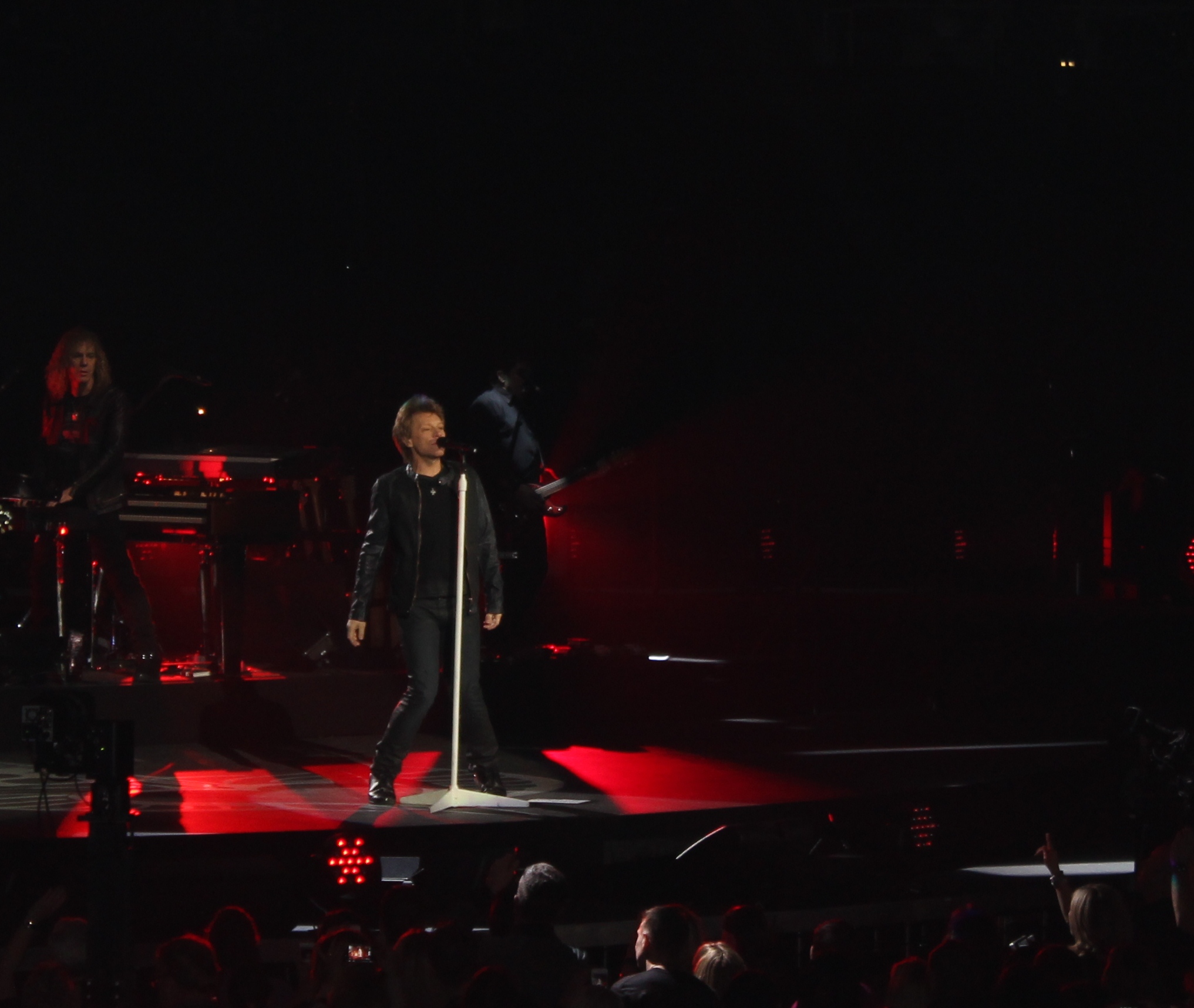 This performance was the first time I'd gone with my husband.  Usually, my concert date is the same best friend from Kindergarten that performed with me in her basement.  I thought it was about time I took my husband to my favorite entertainment.  While he was a bit jealous of my overwhelming love for Jon, he was happy to rock out with me.
Have you seen Bon Jovi in concert?
Who is your favorite artist to see perform live?