5 Tips for Cheaper Travel
I love travel, it makes me feel free and powerful and adventurous.
The funny thing about me and travel is that it doesn't matter how far I go, it has the same effect.
Whether it is a new inn an hour away or a hike in a part of my town I have never been to – they are all travel to me.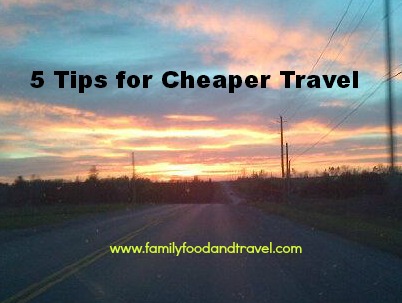 Go Local
Drive there/Vacation Rentals
Sign up for your region's TravelZoo emails
Track your flights on Kayak.com
Utilize travel rewards programs/credit cards
Go Local
If you are looking to save money the best way is to stay close to home.  You save money on the costs to get there and you can keep an eye out for deals.  The best part – if you like the place it is easy to go back and visit again!
Drive there/Vacation Rentals
As much as I love flying and airports, you can save a lot of money if you can drive to your vacation destination.  While gasoline isn't getting any cheaper it certainly beats paying airport taxes and jet fuel.  When you are looking to save money on travel plot out a place you'd like to go and drive there.  Whether you are driving or not, vacation rentals are a great way to save money.  From less hotel bookings, to access to a full kitchen to cook in, renting a property is a sure way to save money on travel.  Check out Flip Key for great vacation rental properties.
TravelZoo
One of my favorite websites for travel deals.  TravelZoo gives you the option to sign up for their Top 20 deals for your area and you will receive weekly emails of deals that are local and around the Globe.  From hotels to packaged vacations these emails will give you all the options you are looking for.
Kayak.com
Kayak.com is a great site for all of your travel research, but my favorite features are the Price Alert and the Fare Chart.  Once you put in your flight search the options come up on the side.  Click on these to see a chart of when the fares to this destination are at their lowest and highest and a price alert you can set to let you know what is happening with the price while you are waiting to book.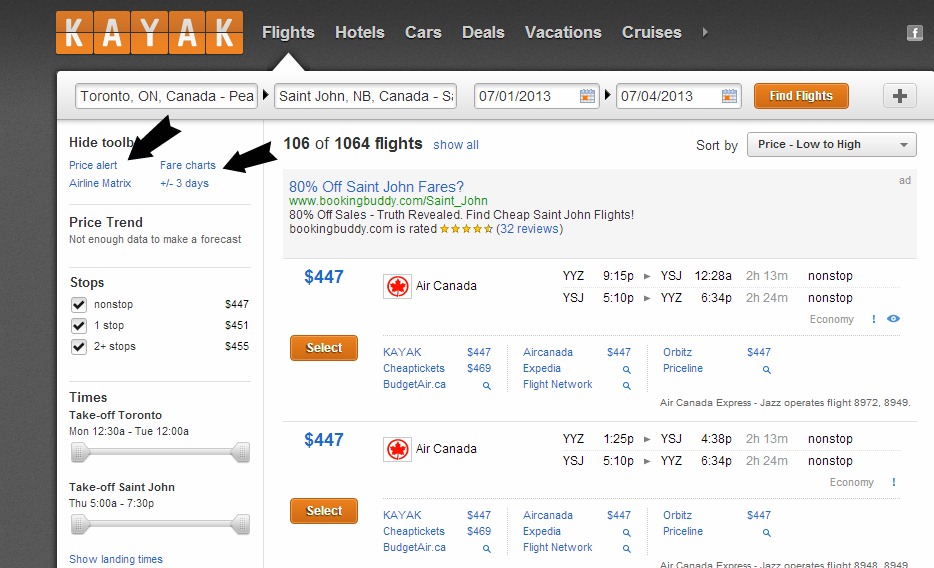 Travel Rewards/Credit Cards
If you are a travel junkie then you need to find the rewards and/or credit cards that will provide you with the best options for your travels.  From hotel programs, to cruise $, to airline points search for the best deals for your travel needs.  We utilize an airline rewards credit card and collect hotel rewards through the hotel chain we prefer to stay with.  The best part is it all adds up to free travel!