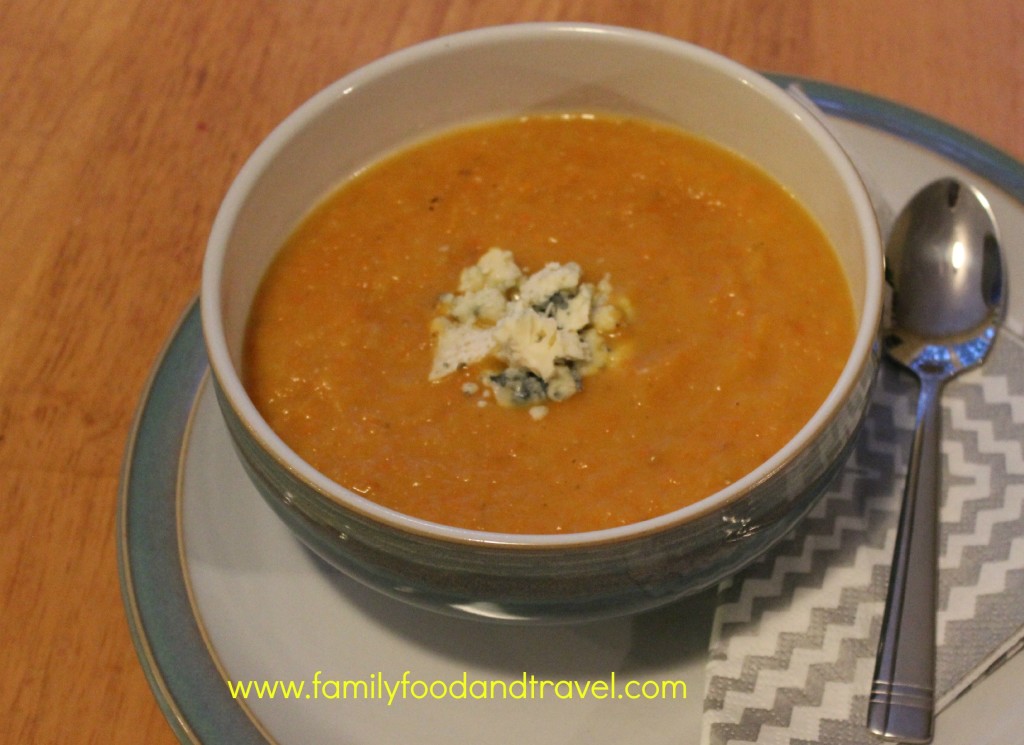 It's been downright freezing here the last week so today when I had a few moments to myself I decided to make one of my favorite recipes: carrot soup.
This one is made even easier because it is made in the Crock Pot, and it can be kept in the fridge for up to 2 days – perfect for lunch this week.
The recipe comes from Canadian Living's The Slow Cooker Collection, a favorite cookbook around my house.
Carrot Potage
Ingredients:
1 tbsp each, olive oil and butter
1 large onion, chopped
1 large clove of garlic, sliced
1/2 tsp each salt and pepper
4 cups chopped carrots
2 cups chopped potatoes
2 cups cubed, peeled rutabaga (I have used butternut squash or sweet potato as a substitute)
2 cups sodium-reduced chicken broth (or vegetable broth)
2 bay leaves
4 oz crumbled blue cheese (for serving)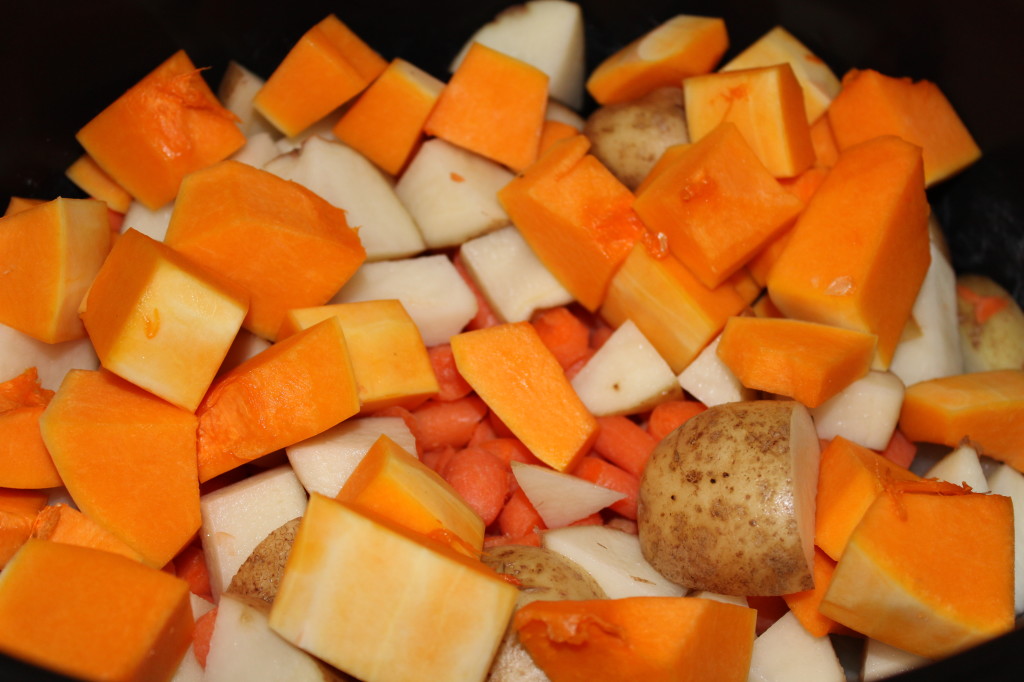 Directions:
1. In a large skillet, heat oil and butter over medium heat; fry onion, garlic, salt and pepper, stirring occasionally until softened (about 5 minutes)
2. Scrape into slow cooker along with carrots, potatoes, rutabaga(or squash or sweet potato), broth, bay leaves and 4 cups of water.  Stir to combine.
3. Cover and cook on low until vegetables are tender, about 4 to 6 hours.
4. Discard bay leaves.  Using immersion blender, or in stand blender in batches, puree soup until smooth.  Add up to 1 cup more broth or water if desired for thinner consistency.
5. Ladle into bowls and sprinkle with blue cheese.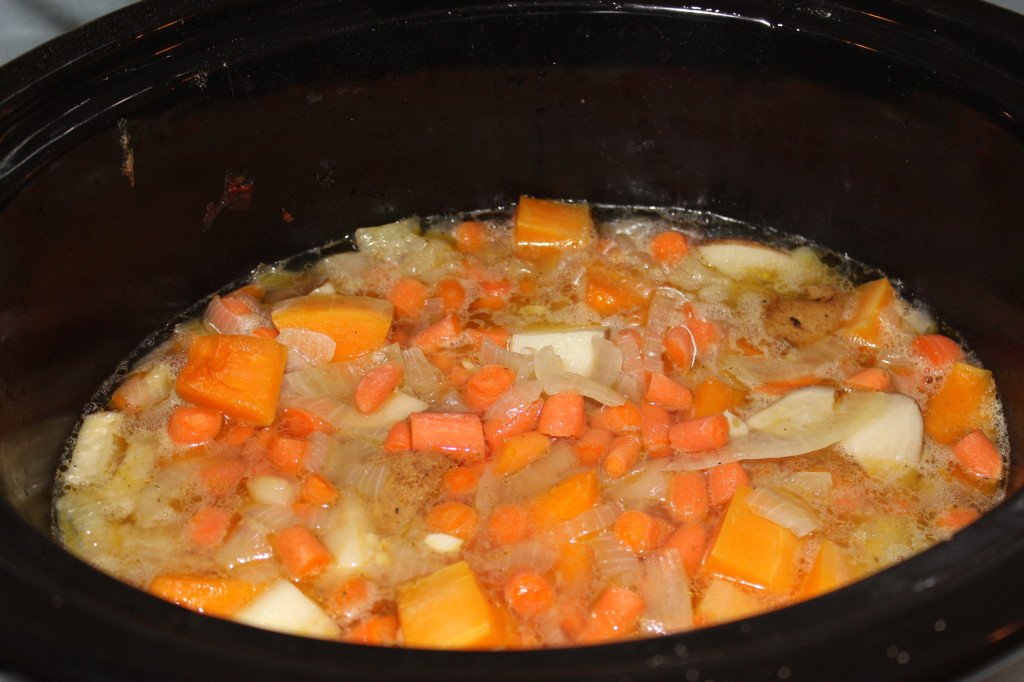 I love my soup topped with blue cheese as the recipe suggests, but if you are not a fan of blue cheese any sharp, salty cheese will do.