The countdown is on…just over 50 days until we all hop in the car, hitting the road for our big 2013 family vacation. We have planned this trip for almost a year and I feel so excited and ready that I wish I could leave tomorrow.
In the next 50+ days we have a few items to finish up:
– pick our shore excursions and book them
– finalize our travel insurance
– book hotels in the cities we know we will be staying in during the drive
– get new bathing suits for the boys
– reading everything we can on our trip and its locations!
I love doing tons of reading prior to a trip. Travel guides, magazines, websites, blogs. I sometimes feel that planning a trip is almost as much fun as going on it!
Recently I was introduced to Rough Guides and got a copy of their "Rough Guide to The USA" to review.  It has been the perfect travel planning tool.  With stops in four US destinations that I haven't been to I have found its detail and suggestions for restaurants and accommodation really helpful.  Reading about the bluegrass of Lexington, KY and attractions in Atlanta, GA are just some of my favorite parts.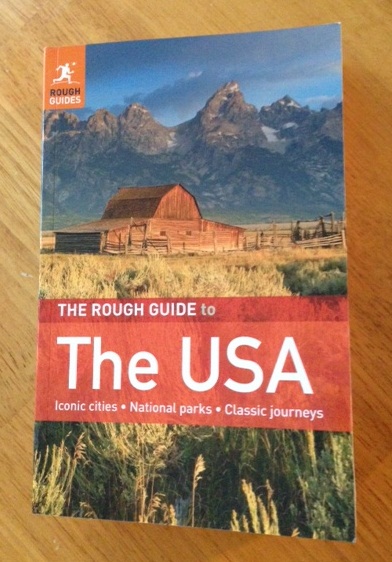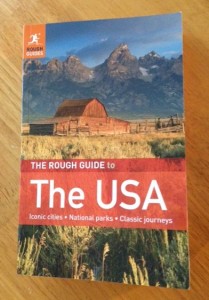 The section on the 29 Things Not to Miss had me drooling over many locations (like Crater Lake, OR)in the U.S. that I haven't been to. Another section of the guide which I haven't seen before are the feature areas on From burger bars to bistros, American music, The great outdoors and Building America.  These full colour sections highlight some of the best parts about the USA by theme.
What features do you look for in a travel guide?
Looking to connect with Rough Guides?  Check them out at:  https://twitter.com/roughguidescan  www.roughguides.ca