In 1991 my parents paid for me to go on a high school trip to  Toronto to see the stage production of Les Miserables.  I remember it so vividly it is like I am back in that balcony seat again.  I remember crying from the beginning of Act 2 until the end of the play.  Michael Burgess, a renowned Canadian singer played Jean Valjean and it was remarkable, one of those rare trans-formative experiences.
Tonight while I was reminiscing and Googling, I was shocked to find this cast photo from that performance online.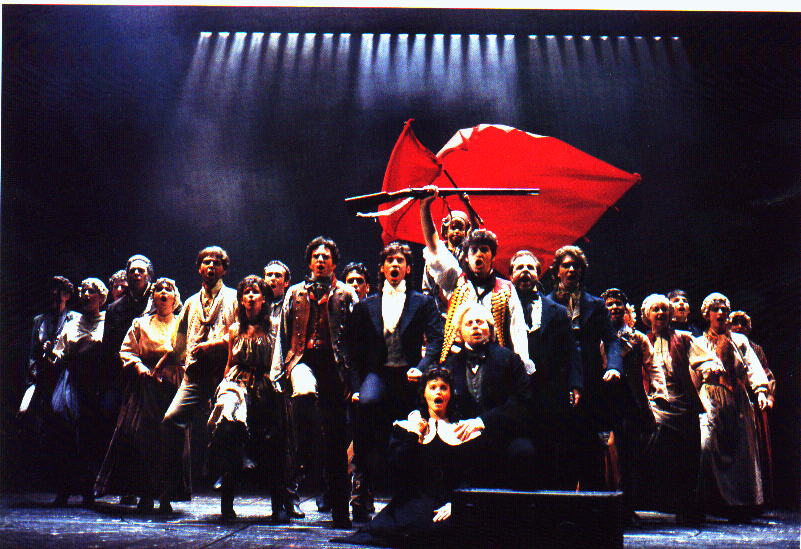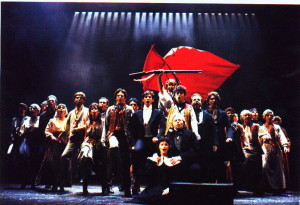 When I heard a movie was going to be made I was skeptical.  Could it live up to my expectations?  Would it capture the raw emotion of the story.  Would the singing be superb or would the cast be comprised of famous actors taught to sing?  When I heard the cast, and then saw the Trailer I grew more and more excited.
Today, I went to see the film with my mom.  Armed with half a box of Kleenex we got there early, chose perfect seats and readied ourselves for the experience.
The film lived up to all of my expectations.  It was visually beautiful and heart-wrenchingly poignant.  It stayed true to the musical and captured it in a way that really brought it to life.  While as a teenager I was captivated by the love story between Marius and Cosette, as a mother Fantine's pain and sacrifice stood out in a way I hadn't expected.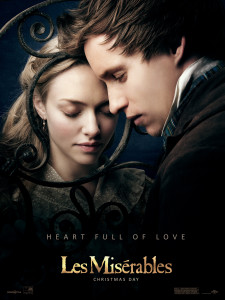 Les Miserables is absolutely one of the best films I have seen in years.  If you are a lover of the musical, I would urge you to see it on the big screen.  Make sure you pack lots of Kleenex!
*This is not a sponsored post in any way.  These are my own opinions about a truly remarkable film.