I learned about Kraft's new Philly Cooking Cream at a conference I attended this Fall.  This weekend I decided to give it a try making Kraft's recipe for Creamy Tomato Basil Pasta Bake and we absolutely loved it!
We made one of the recommended recipes off of the Kraft website and found it easy, delicious and a hit with every member of our family.
I will definitely be looking for this product again soon.   Looking forward to trying new flavors and recipes.
I highly recommend making this recipe, your family will love it.
Easy and Delicious Creamy Tomato Basil Pasta Bake Recipe
Source:  Kraft Philadelphia Recipes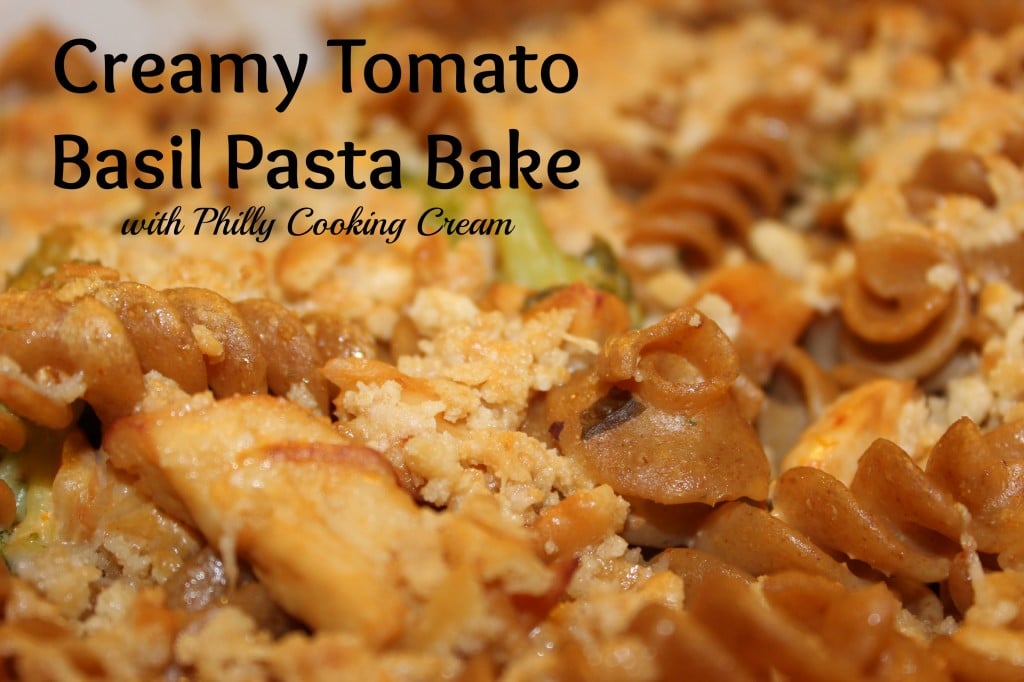 Ingredients
1 lb.  boneless skinless chicken breasts, cut into bite-size pieces
2 cups fresh broccoli cooked partially
1 tub  (10 oz.) PHILADELPHIA Tomato & Basil Cooking Creme
1/2 cup  fat-free reduced-sodium chicken broth
2 cups  hot cooked penne pasta (we used multigrain pasta)
1/2 cup  KRAFT Shredded Mozzarella Cheese
6  RITZ Crackers, crushed (about 1/4 cup)
2  Tbsp.  KRAFT Grated Parmesan Cheese
Directions
HEAT oven to 350ºF.
COOK chicken in large nonstick skillet on medium heat 5 to 6 min. or until done. Add vegetables; cook and stir 2 to 3 min. or until heated through.
ADD cooking creme and broth; cook and stir 3 min. Stir in pasta and mozzarella. Spoon into 2-qt. casserole sprayed with cooking spray; cover.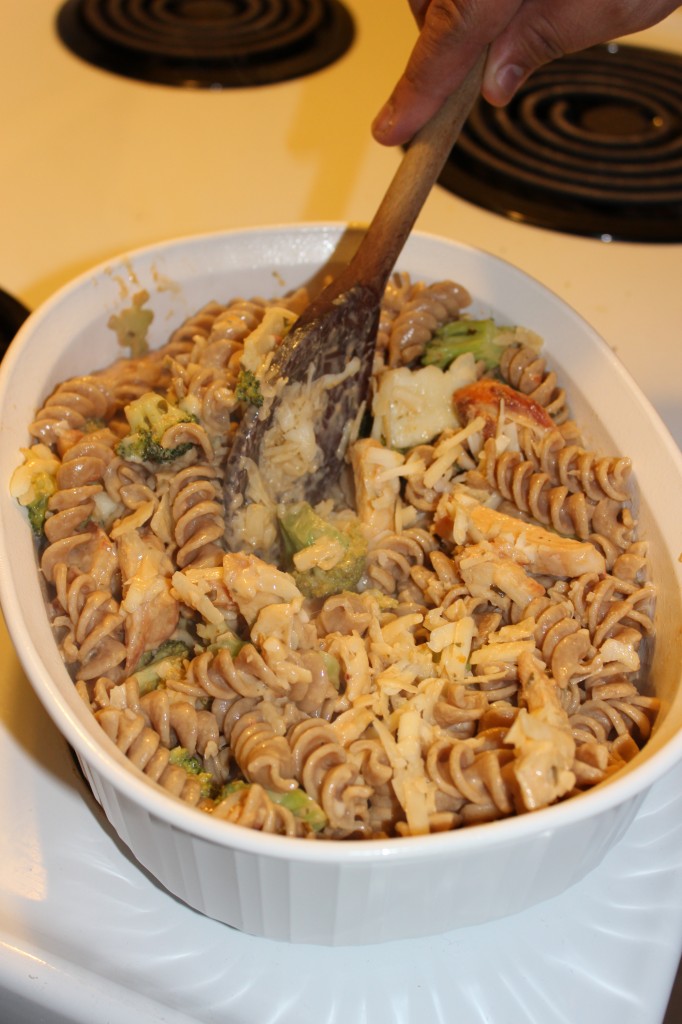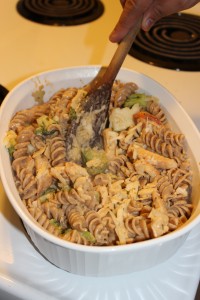 BAKE 15 min. Meanwhile, mix cracker crumbs, Parmesan and butter.
STIR casserole; top with crumb mixture. Bake, uncovered, 5 min. or until topping is golden brown.