Wishing you and your family a wonderful Christmas.
I hope that you are able to really enjoy all of the wonderful and celebration this season brings.
Today's post features a few of my favorite ornaments.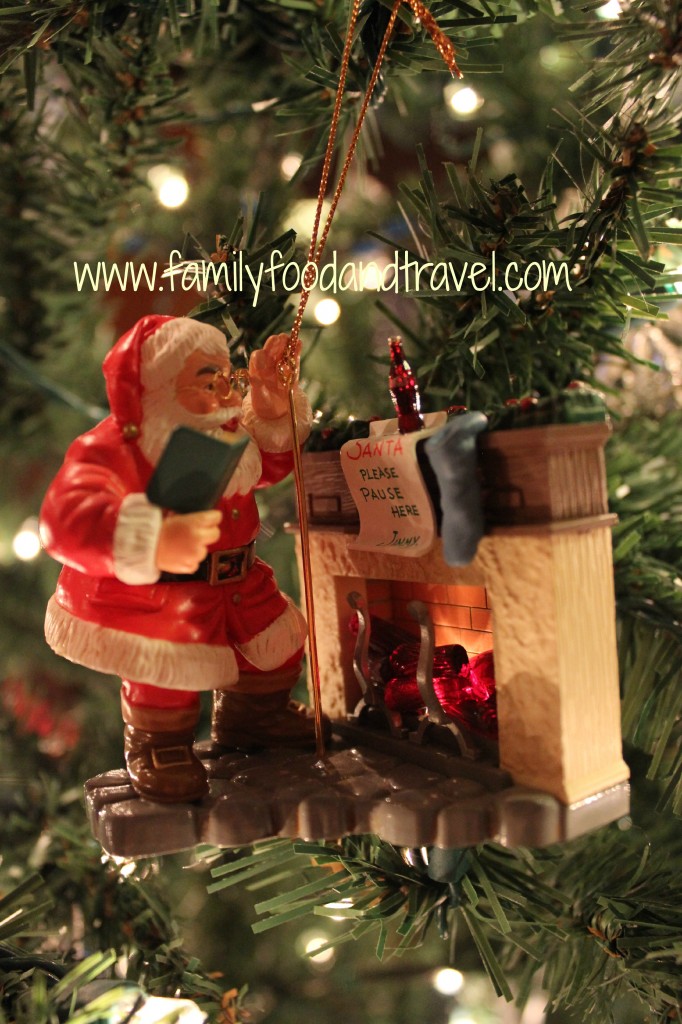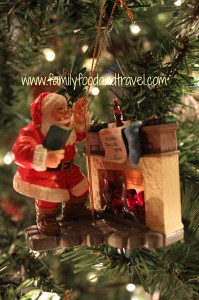 This first ornament is one that I have had since I was a kid.  It is a Coca-Cola ornament that sits on one of the mini-lights to light the fireplace.  I love the note for Santa, the little coke bottle left for him on the fireplace, and the nostalgia this ornament represents.  This year my boys are all about Santa so this is one of their favorites too!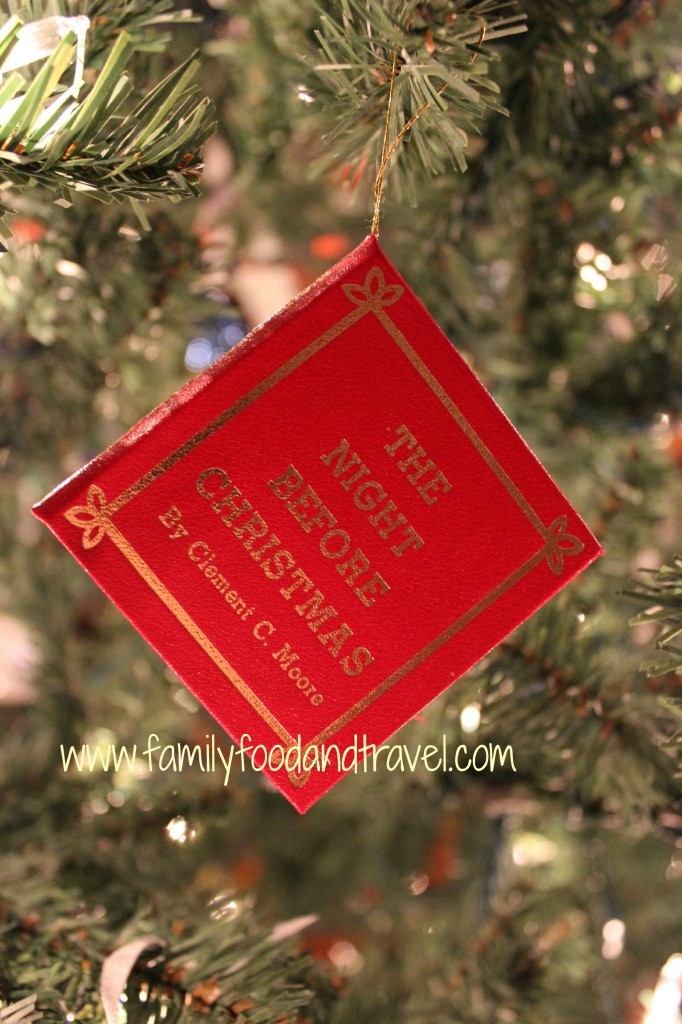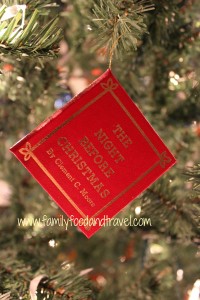 I was given this ornament, a mini book of "The Night Before Christmas" in my teens.  It is a favorite for many reasons.  First, because it has the whole story written on tiny little pages.  Second, because it represents one of our holiday traditions.  And finally because I have not seen many book ornaments. I love that my passion for reading and tradition is captured in this one ornament.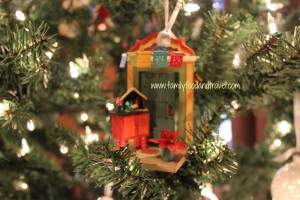 A Hallmark "Door of Mexico" ornament
 The third ornament I am featuring is part of a "Doorways Around the World" series.  We only have this ornament because it represents my husbands culture, his home and some of the traditions he holds dear surrounding Christmas.  From the brightly coloured house, to the poinsettia to the tiny nativity scene it reminds him of his family in Mexico and all of the Christmases he enjoyed there.
What are some of your favorite ornaments?