In the midst of a sea of heavy sweets and rich food, these glazed citrus cookies will be the perfect compliment to any holiday gathering. I made these tonight for some friends and they were not only a big hit, but after trying one I immediately made a second batch to take to work with me tomorrow. If you love the taste of citrus, then these are your cookies!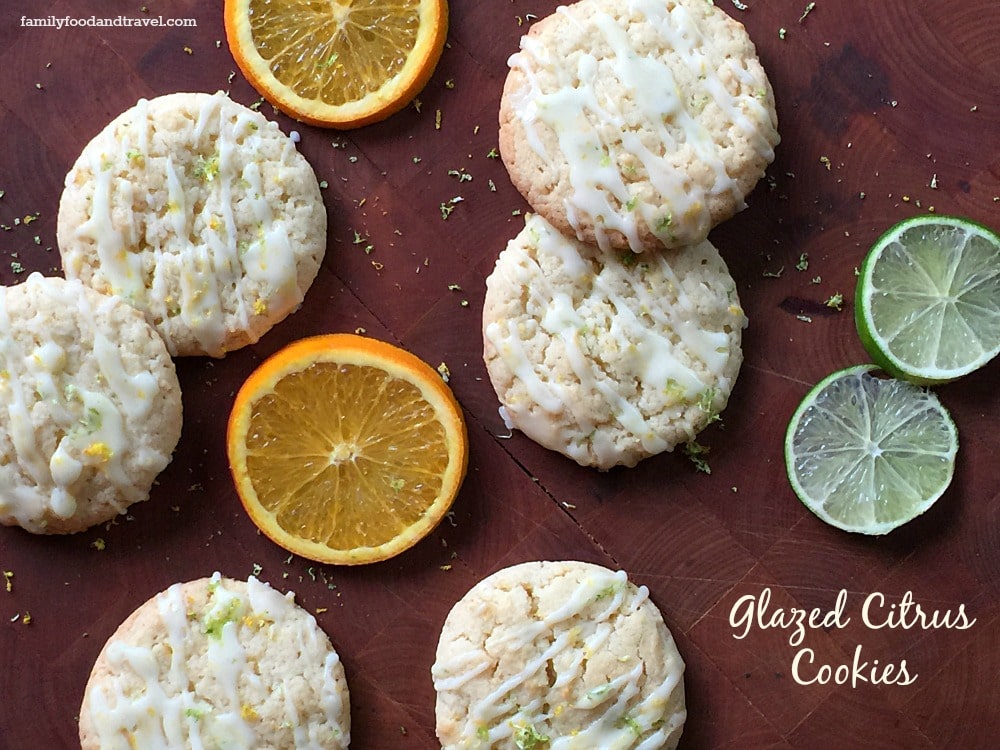 Glazed Citrus Cookies
Source:  Food Network Magazine December 2012
Ingredients
2 cups all-purpose flour
1/4 teaspoon baking soda
1/4 teaspoon salt
1 1/2 sticks (12 tablespoons) unsalted butter, at room temperature
1 1/4 cups granulated sugar
1 1/2 tablespoons finely grated citrus zest (I used lime and orange)
2 large egg yolks
1 teaspoon lemon extract
1 cup icing sugar, sifted
2 to 3 tablespoons fresh citrus juice (use the same kind as the zest)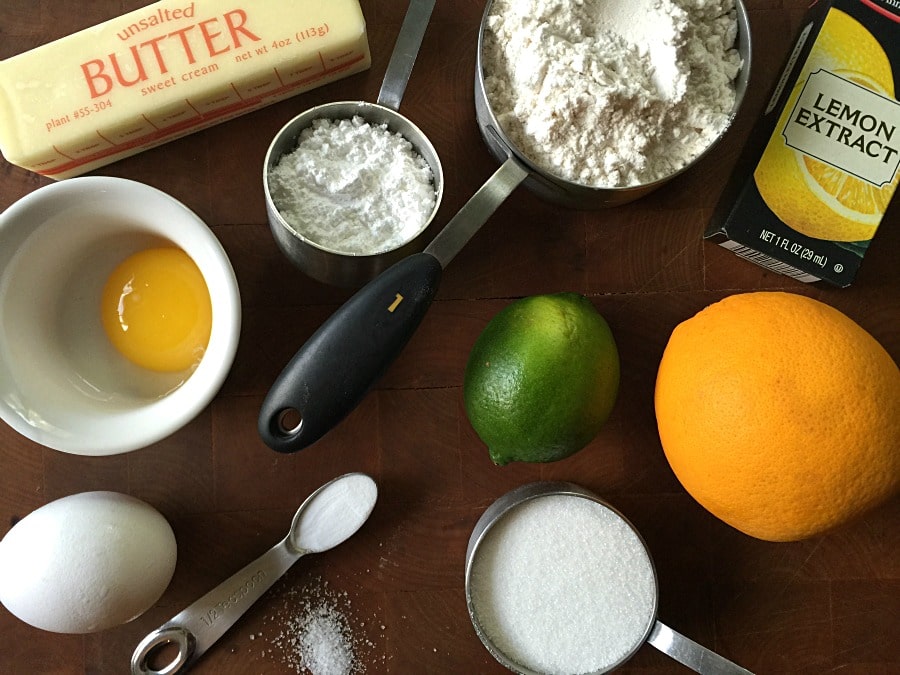 Directions
Whisk the flour, baking soda and salt in a medium bowl. Beat the butter in a large bowl with a mixer on medium-high speed until smooth. Add the granulated sugar and 1 tablespoon citrus zest and beat until light and fluffy, about 2 minutes. Beat in the egg yolks, one at a time, then beat in the lemon and orange extracts. Reduce the mixer speed to low; add the flour mixture and beat until a soft dough forms.
Line 2 baking sheets with parchment paper. Scoop rounded tablespoonfuls of dough about 2 inches apart onto the prepared baking sheets. Freeze at least 30 minutes or overnight.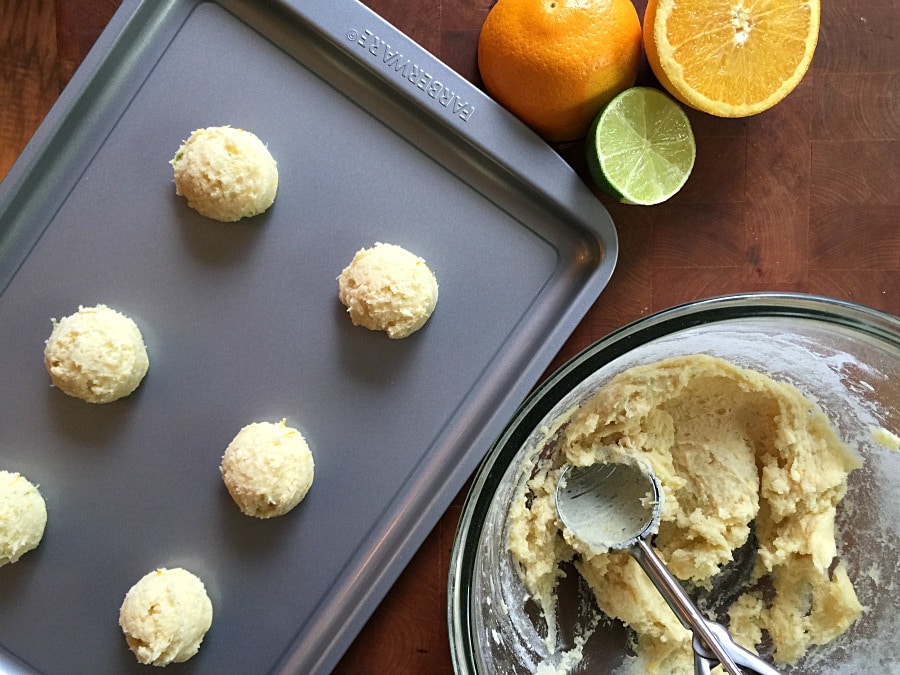 Preheat the oven to 375 degrees F. Bake the cookies straight from the freezer, 1 baking sheet at a time, until the edges are set and the bottoms are lightly browned, 13 to 15 minutes. Let cool 3 minutes on the baking sheet, then transfer to a rack to cool completely.
Meanwhile, make the glaze: Whisk the confectioners' sugar, 2 tablespoons citrus juice and the remaining 1/2 tablespoon zest in a medium bowl until thick and smooth. (Add 1 more tablespoon citrus juice if the glaze is too thick.) Spread on the cookies; transfer to a rack and let set, about 1 hour.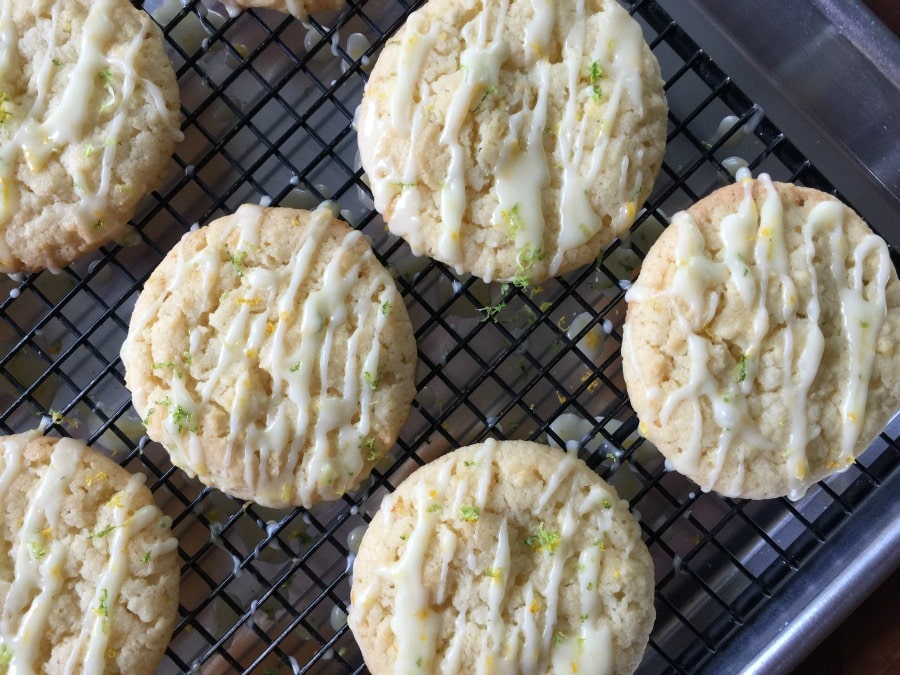 Hope your kitchen is full of the yummy baking this holiday season.