A couple of weekends ago I had the lovely luxury of a weekend escape with one of my great friends. We left our husbands, kids, laundry and cooking behind and headed on a road trip to Syracuse, NY. One of my favorite things about Syracuse is that the drive is not too far, but they have everything a girls weekend could want. Shopping, dining, spas, and lots of great hotels.
 Destiny USA
The major shopping destination in Syracuse is the newly opened  Destiny USA.  Destiny USA is a combination of the old Carousel Mall melded with a massive addition and expansion.  For shoppers who visited the Carousel you will be hard pressed to recognize any similarities, except for the beautiful old Carousel that is still part of the food court area.  My friend and I really enjoyed our shopping at Destiny USA and would definitely recommend it to Canadians and Americans alike.  The mall really has something for everyone.  I was able to get a head start on some Christmas shopping and picked up a beautiful indulgence for myself.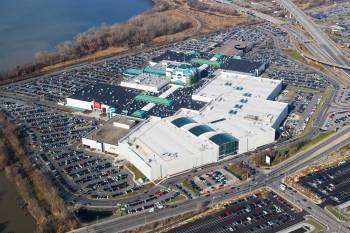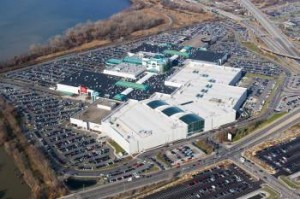 While Destiny USA's expansion is open, not all store spaces have been filled.  The majority will be completed in early 2013.  Destiny is already a major shopping attraction, but once filled to capacity it will be unlike any mall for miles around.  I really enjoyed the open air feel of the new expansion and appreciated the small details that were included to make it feel less like an enormous facility.  The brick work, bright lighting and a stunning three story glass atrium really add to the aesthetics.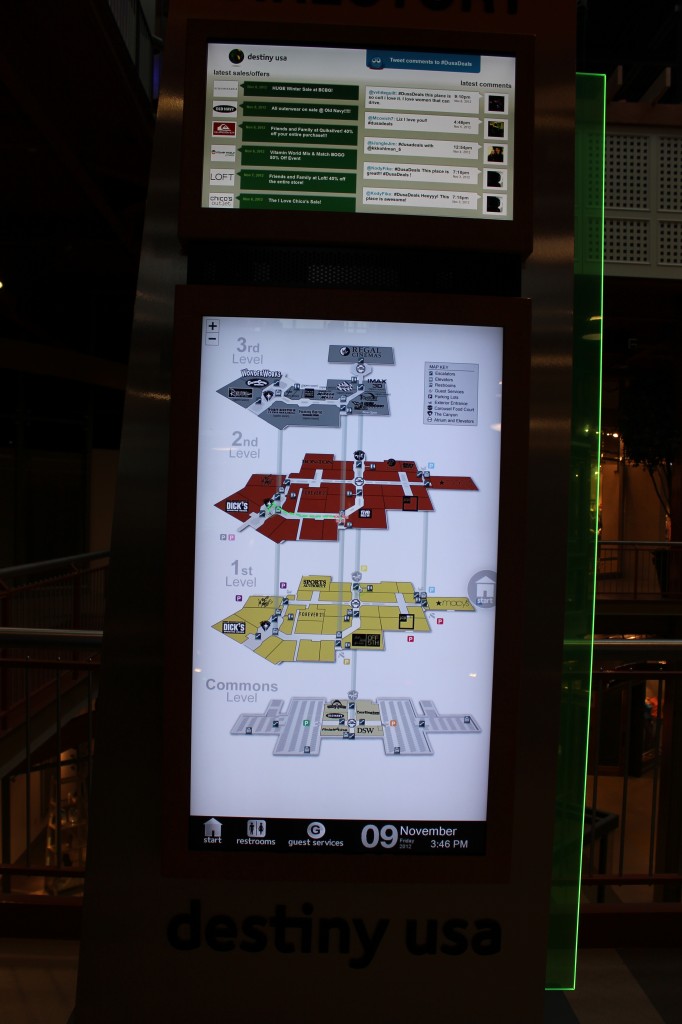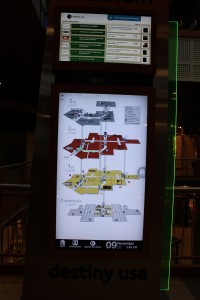 One of the newest features of Destiny is their new restaurant and entertainment section.  Tops for families looking for a fun time and a break from shopping is WonderWorks, a new entertainment experience for all ages.  There are over 100 exhibits combined with the Canyon Climb Ropes Course and a 4D Theatre you will be hard pressed to extract your children to leave.  Check out WonderWorks online to read more about the variety of experiences.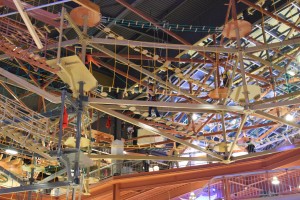 Another stand out feature of Destiny USA is it's LEED Gold certification.  Destiny USA is the largest LEED® Certified commercial retail project in the United States. I have never been to a shopping mall that took the environment into consideration.  Being green is just another reason why I loved shopping at Destiny USA.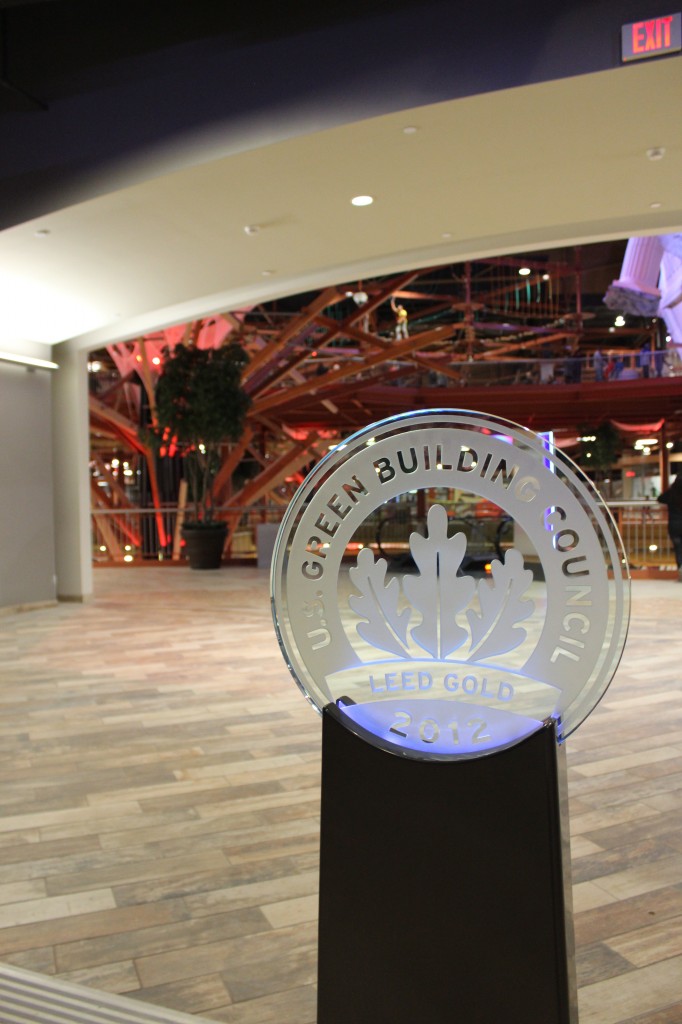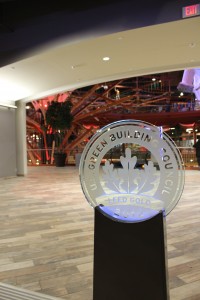 Dining at Destiny USA
While in Syracuse, we ate at a variety of establishments but my favorite was Cantina Laredo in Destiny USA.  As the wife of a Mexican chef I was admittedly leery of dining at a Mexican chain restaurant.  Once seated we were immediately brought fresh chips and salsa and ordered their specialty guacamole made table side   This is genius!  Fresh guacamole is always delicious, but having it prepared fresh at your table was a wonderful treat.  Plus, being able to customize your guacamole ingredients ensures that everyone can be a part of the guacamole creation.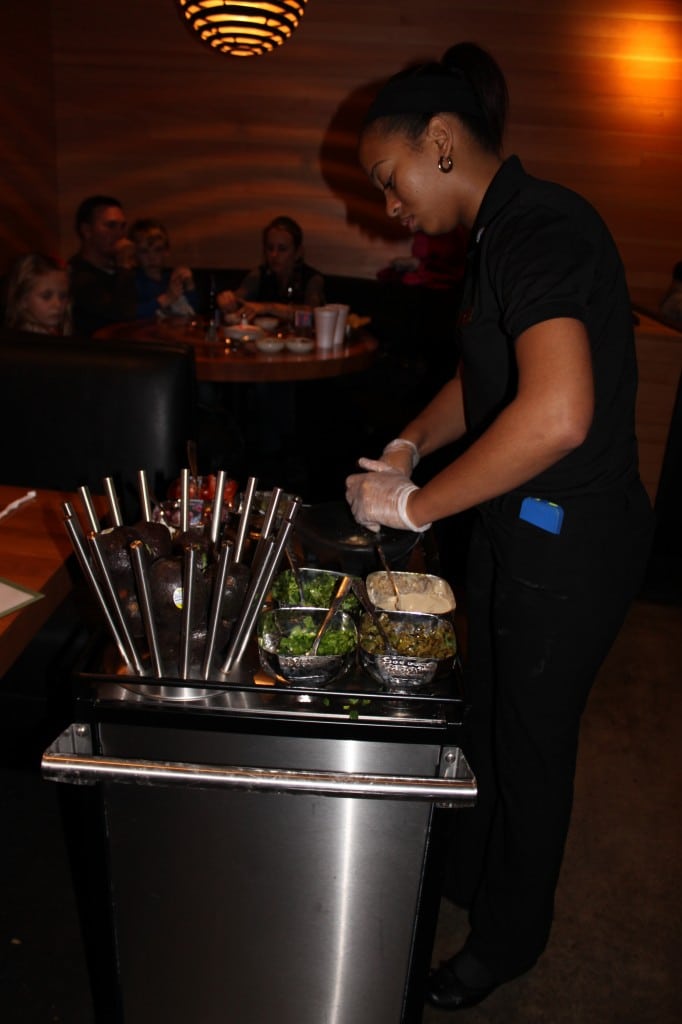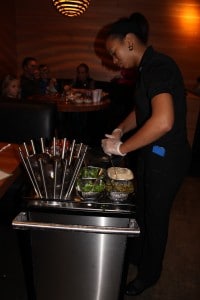 For dinner I had the Cameron Pobalo Asada, a dish consisting of a thin steak wrapped around a stuffed poblano pepper. It was cooked to perfection, seasoned well and reminded me of my husband's cooking.  I did find it a really large portion (especially after all of that amazing guacamole).  I wish I could have saved room for dessert as their dessert menu looked equally excellent.  Hopefully next time!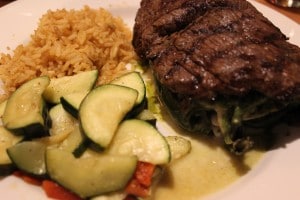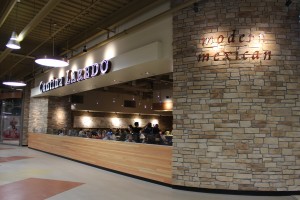 With many more large restaurants going into Destiny USA there were be a really large variety of food choices fitting any taste and budget.
If you are looking for a shopping trip with your family and/or good friends, Destiny USA really cannot be beat.  It comes with my highest recommendation.
To view my other posts on my trip to Syracuse, NY check out these links:
DoubleTree Hotel, Syracuse, NY
*Note* I was not paid for this post.  I did receive coupons for a complimentary appetizer and entree at Cantina Laredo.  All opinions are my own.