Today is the 40th birthday of one of my closest friends.  I wanted to surprise him by baking something delicious.  I went to my favorite Martha Stewart cupcake cookbook and found this recipe for Yellow Buttermilk Cupcakes.  I paired them with one of my favorite frosting, Brown Sugar Cream Cheese Icing.
The recipe for the cupcakes can be found on Martha Stewart's website (link above)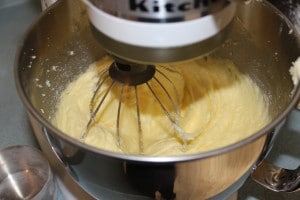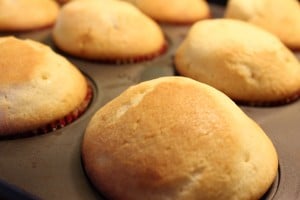 Here is the recipe for the frosting:
Martha Stewart's Brown Sugar Cream Cheese Frosting
1/2 cup unsalted butter at room temperature
8 ounces of cream cheese at room temperature
1 cup packed light brown sugar
*NOTE* I added 8 tbsp of icing sugar to make the icing lighter and fluffier.  The icing is delicious either way.
With an electric mixer on medium-high speed, beat butter, cream cheese and brown sugar until smooth.
Use immediately, or refrigerate up to 3 days in an airtight container.  Before using, bring to room temperature, and beat low speed until smooth.